Why Canada's gaming scene is so underwhelming
Even when having so many amazing developers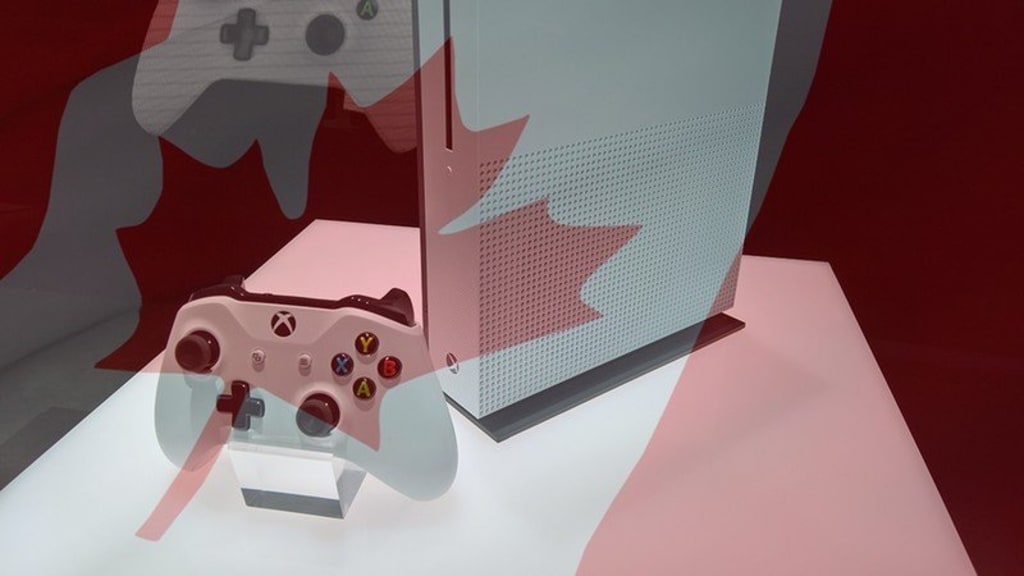 Nowadays the gaming industry is a major force in the economy for so many countries all over the world. If you look at the recent statistics, you will Be certain that Canada is definitely among those countries where the gaming industry is thriving. The study conducted by the Entertainment Software Association of Canada (ESAC) shows that the gaming landscape of Canada has a big impact on the county's economic growth. In fact, the video gaming sector contributes a lot to Canada's GDP and it provided $4.5 billion in 2019.
Today there are about 700 active software gaming companies in Canada which is an important factor in promoting the gaming industry in general. Most of these game companies are based in Quebec, Ontario, and British Columbia. and therefore, no wonder why gaming is especially popular in these regions. Currently, the country is considered the third-largest game-developing country in the world after the United States and Japan. The reason for this can be attributed to the lucrative taxes. Besides, indeed there is a great talent pool in Canada and the country has lots of professional game developers. The leading software companies include Vancouver's Next Level Games, Alberta's BioWare Edmonton, Quebec's Ubisoft Montreal, Ontario's Ubisoft Toronto, etc. There are many other top gaming providers that are very popular with Canadian people.
iGaming landscape in Canada
However, this $4.5 billion to Canada's GDP is only created by the video game sector itself without including the iGaming industry. Taking the entire online gambling industry into account, the results are even greater. Canada has seen a huge growth in the last few years with the online gambling industry. There has been a big surge in player numbers and now it is worth about $31 billion. The reason for this kind of success is definitely the great diversity of online casino services in this country. Canadian online casinos offer their players to take part in different kinds of table games, poker, slots games, and more.
Players usually enjoy the games created by the leading Canadian software companies and this is one of the reasons why they choose Canadian gambling sites. As we already mentioned, there are hundreds of authoritative gaming companies in this country that create high-quality games and they also make excellent casino games. But also, players frequently choose Canadian websites because they have a guarantee that they will have a safe experience. In fact, there are lots of safe Canadian online casinos available that provide safe and secure services. These casinos are licensed by reliable regulators which is why players usually feel safe while gambling on these websites.
Currently, lots of Canadian companies actually thrive and so does the country but still, the research proves that gambling in Canada is not satisfying for local players and they consider the iGaming scene of Canada underwhelming. Taking the success of Canadian online casinos into account, this seems a little bit weird but everything becomes clear once we look at the Canadian gambling regulation.
Gambling jurisdiction in Canada is not clear
Gambling-related laws in Canada are a little bit difficult to fully understand. In fact, gambling on local online casinos is considered illegal. Therefore, having great casino games and a successful iGaming scene is not interesting for local players at all. They are restricted to take part in Canadian gambling sites and all they can do is to gamble on offshore websites where Candian players are allowed. According to the Canadian Gaming Association which is the main gambling regulator of the country and crates gambling-related jurisdiction, local casinos don't have permission to offer their service to Canadian residents.
This is why they are mainly focused on foreign players and try to attract customers from outside the borders. Canadian people can't use local gambling sites and all they can in order to satisfy their needs is to find offshore gambling sites and play on foreign online casinos. Considering the fact that local casinos still find a way to legally run their gambling service and just like this, local gamblers can find alternative ways to enter online casinos, this law seems a little bit impractical. As a result, local players consider Canada's gaming scene very disappointing.
Is gambling legal in Canada?
According to the general Canadian jurisdiction, all forms of gambling are illegal within the borders of the country. The government doesn't give their people permission to take part in the activities offered neither by land-based casinos nor online casinos. Besides, they don't have a chance to participate in charitable options such as bingo and raffles. Although nothing is clearly said in the law about prohibiting betting via the internet, the service has to be licensed or owned by the government in order to be referred to as legal.
But this doesn't prevent Canadian players from taking part in gambling activities as more than 1000 unlicensed offshore sites offer them their gambling service. This may be the reason why there has been a rise in gambling addiction in Canada recently, but the general rate of addition is satisfying and lower compared to other countries. Seems like most Canadians gamble responsibly but about 3.2% of Canadian players struggle with severe gambling addictions.
This is the reason why the government doesn't hurry to legalize online gambling in their country. Officially allowing their residents to take part in gambling-related activities may increase the rate of addition. However, declaring Canadian gambling sites as illegal won't improve the situation as well and the regulators need to find an alternative solution.
While there are certain problems in connection with online gambling, the video gaming industry actually thrives in Canada, making a great part of the GDP. While the majority of Canadian people agree that video games can be addictive as well, and have a bad influence on young people's behavior, probably, Canada will remain one of the most convenient places for video game lovers despite worries of addiction.