Where to buy Exalted Orbs
Get the best value for your order!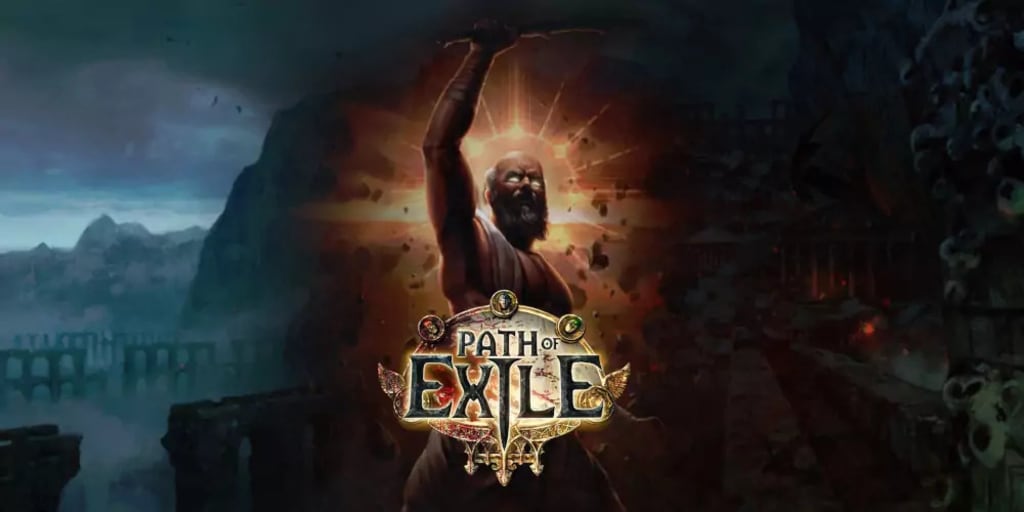 In the Path of Exile, we won't witness the regular currency system that is known from other online multiplayer titles. Instead, what we can find in the game is the barter that allows buying goods for Orbs that are used in item upgrading and other mechanics. If you want to get Exalted Orbs that are the main currency in player trades for Path of Exile, then here we will explain how to get them. If you don't play for a challenge and you want to get your Exalted Orbs with one click read the text below.
Exalted Orbs - What they are
As mentioned before, you won't find gold, silver, copper, or any other kind of coins in Path of Exile. Instead, players are given various Orbs and materials that are used in crafting, which became a trading material for those who wish to exchange their goods with others. A currency that has a name Exalted Orb allows you to generate new random affix for every existing one which will replace up to six already existing modifiers. Said Orbs are dropped by monsters, and even in the starting location, you can acquire them from enemies. It won't be, however, as easy as it sounds since their drop rate is set to be very low. Players calculated that you could expect to get one as a drop at 0.055% chance, but in reality, most likely, you will not witness even one until the endgame. Increased rarity affix on items as well as special modifiers on maps might improve your chance to get them, but in the end, they are rare nonetheless.
In the game, the exchange ratios for Exalted Orbs often go through the roof. You can expect to get hundreds or even thousands of other orbs for one Exalted, and there are only a few items that surpass them in terms of price (like Mirror of Kalandra). Without a doubt, items that we are talking about are exceedingly rare, and because of that looting them in the game is not the option for regular players.
Orbs in Path of Exile and how to get them
Besides Exalted Orbs, multiple others can be found. Among them, you can see Chaos Orbs, Orbs of Fusion, Chromatic Orbs, Orbs of Alchemy, and more. During the early stages of the game, you will most likely rely on trading with them since Exalted Orbs are too rare. Since they are worth much more than other types of orbs, you can get equivalent of hundreds of other orbs for one Exalt. If you need Chaos Orbs that will randomize stats on your item or Orbs of Fusing so you can finally get that 6-link on your chest piece, then by buying Exalted Orb, you will be able to cover up for all of these costs. It is a great way to buy a couple of Exalts or even just one at the start of the game, as it will be more than enough to purchase equipment, upgrading materials, gems, and anything else that you might need.
Where you can buy Exalted Orbs
You can get them at Sellers and Friends website, they offer cheap in-game currency from various online multiplayer games. Gold, Orbs, and others that they are offering come only from legal sources and are farmed by hard-working players. They have earned everything on their own. Unlike other websites, they won't sell you the currency that was farmed by the bots and third party programs. Because of that, at all times, you can be sure that you will get what you have ordered, and you won't risk an account ban for your trades. There are thousands of PoE Exalted Orbs that you can get for PS4 Metamorph, Xbox Metamorph, PC Metamorph Standard, and PC Metamorph Hardcore. Not only newly released servers are their focus as they also sell currency for PC Standard and Standard Xbox. If you wish to get rare PoE items that you need to finish the build or anything else that you might desire, then don't hesitate - use their services to buy Path of Exile Exalted Orbs with the fast delivery, today!
How to sell Exalted Orbs
On their website, you can buy PoE orbs, but not only that. You can as well sell what you have for real money. Whether you are an expert in terms of farming or you just happened to get a really good drop - don't hold onto your currency and make the real money on what you have. In the Path of Exile, new leagues are released just to be replaced by other ones in a few months. Because of that, people often lose tons of money by stockpiling what they have. With Sellers and Friends website, you can get rid of excess currency and enjoy the real-life value that comes from it. Who said that it is not possible to make money on gaming? You can sit in your comfortable chair looking into the glowing screen and make a living out of gaming. It is plain and simple. By trading with them, you don't risk anything, so check out this offer and start earning real money today!
Summary
We hope that with this guide, you will be able to find where to get Exalted Orbs, and if you cannot loot them by yourself, make sure to visit Sellers and Friends to buy what you desire without waiting. If you are interested in expanding your knowledge about online multiplayer games, then you have come to the right place. Sellers and Friends website offers guides from many different titles as well as news from the gaming world so you can always be up to date with what's happening around you. Make sure to check out what reading they have prepared for you today and access all of them by clicking the blog icon on the top of the page.
Path of Exile is a game where a new league is released every few months. You might have played on Delirium Hardcore, Delirium Softcore, PC Delirium, Delirium Standard, XBOX Standard, Standard PC, and PS4 Standard server. It is quite tough to become rich in such a short amount of time. Instead of putting your hard work you can guarantee yourself high-end gear by making an order for PoE orbs at the shop that specializes in PoE Exalted Orb trade. Buy cheap PoE currency including Chaos Orb, Rare Item and Unique Gear at any quantity you need. Pay for your orders with GBP, EUR, USD and enjoy a quick delivery on product from your shopping cart.
If you are one of those players that want to enjoy their time with the game go onto SellersAndFriends.com platform, select amount of Orbs that you want to buy, apply all of the needed data, read if all of the information that you have given is correct, pay for your order, wait for a contact from customer service and enjoy the new property in the matter or few mins. It's as simple as that.
Those of our customers who need help with service, currency stock, market, refund or other stuff - can contact us on the site at live chat. Our support team can help with issues and search for solutions to any concerns that you might have.
Frequently Asked Questions (FAQ)
Where do I get Exalted Orb?
You can either try the long grind anywhere in the game or buy them right-away from Sellers and Friends.
At what level do Exalted Orbs drop?
You can expect them at every level; however, they are very uncommon.
Can you buy Chaos Orbs for Path of Exile?
Similarly to Exalted Orbs, you can get them instantly through the Sellers and Friends website.
Is SellersAndFriends safe?
Yes. Their services are safe and you can read reviews from many users at Trustpilot which will tell you the same.
Related posts:
- Path of Exile Addons - Best Supportive Tools for PoE!
- Path of Exile Tips - Learn How to get better in PoE
- Path of Exile vs Diablo 3 - Who wins the duel?