What Does the Future Hold for 'Assassin's Creed?'
Is Ubisoft doomed to repeat history? (But not in the way they try to?)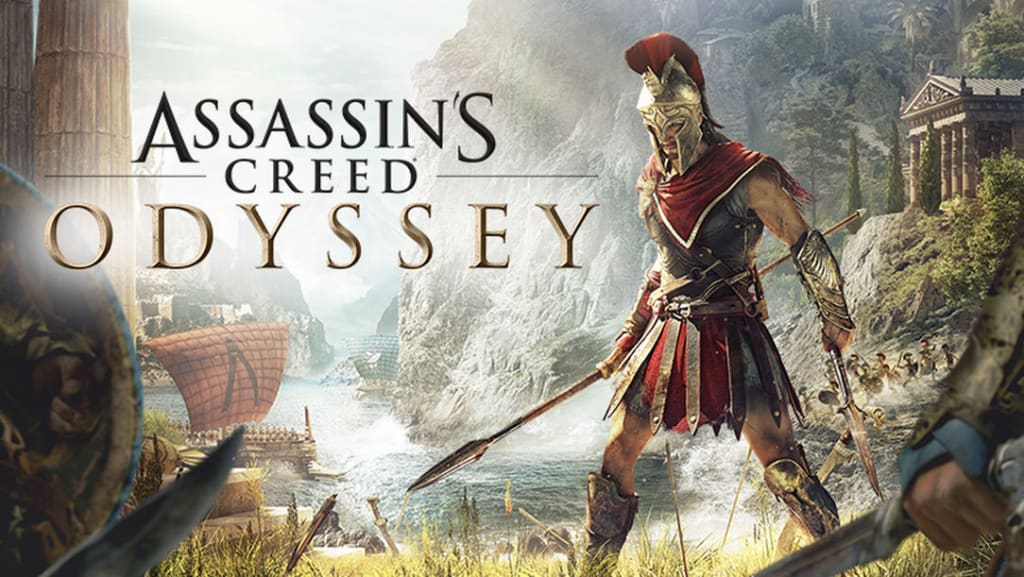 Ubisoft
Let me start by saying I am a massive fan of the Assassin's Creed series and have been ever since the first one. But as has already been said many, many, many times before, the series was on somewhat of a downward spiral for a good few years. With yearly releases that were either unfinished or felt like a re-release of the previous year's installment many fans, myself included, started to feel that the series was running out of steam. That's aside from Ubisoft's by-now-it-must-actually-be-trademarked-go-to-open-world formula, which is still pretty prevalent even in Origins, the game that was widely heralded as a return to glory for the series.
So eventually, the developers got the message and took a bit more time over a game and ended up with Origins. It is, to be fair, a great game, in a setting that fans had been wanting to see them visit since the early days. It was fairly well received, even despite a few bugs here and there. And now we are set to get the next game later this year.
This is where my concerns lie. By having another release only a year after the previous one, Ubisoft runs the risk of falling into old habits. Whilst it does indeed look like it could be quite enjoyable, in yet another fascinating time period, there doesn't appear to be a great deal different from Origins. There are admittedly a few additions, for instance, the magic fire sword and the Spartan kick (because the developers loved 300). There has been much made of the increase in ship to ship combat, something seen for a short part of Origins and not much else. They made the same move going from AC3 to AC4: Black Flag. That may not be seen as a bad thing, it was, after all, one of the better games of the series, but it falls into the same formula of "take something from the last game and just do it more" that caused problems before. I'm sure that, similar to Black Flag, the increased ship combat will be a welcome addition and will have an actual in-universe reason for it. The new mystical sort of weapons are because the main character (whoever you choose) is descended from Leonidas (the Scottish guy from 300, also history) and as a result, you inherited his spear, a first civilisation artifact. This replaced your hidden blades, pretty much the only consistent part of the series to date. With Origins effectively doing away with the Assassins and Templars conflict, the widely hated modern day storyline being cut when AC3 killed off Desmond and now Odyssey getting rid of the hidden blades, there isn't a great deal left the game that started it all back in 2007. Not necessarily a bad thing, every franchise has to grow and develop but how much can be changed whilst still calling it the same game? Think Trigger's Broom from Only Fools and Horses.
I have to admit, the addition of a choice of two different characters is a welcome one, but they could be doing more with it than they seem to be. All reports seem to indicate that they play basically the same, save for a few dialogue changes. With some slight differences between how they play or how they react to the world and vice versa, it could really encourage replaying.
Effectively, my concern is simply that after reinvigorating the series, it will be allowed to flounder with yearly releases for another five to ten years before fans lose hope once again. Origins instilled faith that the series was not as down and out as we thought. Maybe the next time we won't be so lucky as to get something like Origins again. Maybe next time the series slips it will miss the metaphorical haystack completely and just end up crashing down to the depths with so many other series that have gone down the same route.