Wanna Fight Dragons and Save the World?
"7th Dragon III Code: VFD"—Review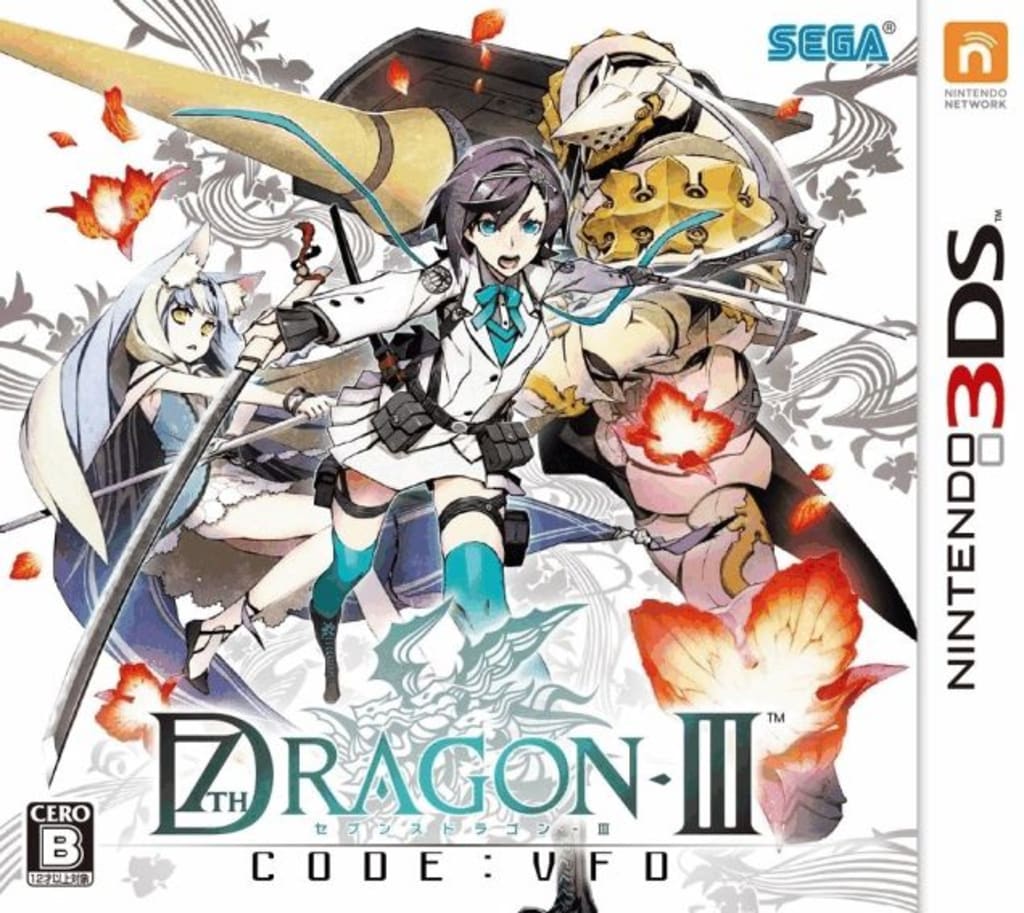 Where to begin with this game review?! First off I'll give you my basic thoughts, I loved this game!! It's a pretty good game since even the used copies at select game stores are still 30 bucks! Now every game has some drawbacks be it plot but when you have so many good things the bad will just fall to the wayside. The plot is a little on the standard side that I picked out quite a few plot "twists" they were going for but they still presented them in a very pleasing way. Though some twists I wasn't prepared for and they were stellar when it came to dishing out emotional moments. But I take it you are here to find out the good and bad to the game and if you would want to buy it right? Well, let me help!
Just to serve as a quick summary of the game just in case you haven't looked up much about it yet. "7th Dragon Code: VFD" is actually the third installment of the "7th Dragon" games but it is the first one to come to America so some bits of the plot that seem really important information doesn't mean as much because of a lack of relevance for American audiences. That being said the general plot for the series is a race of dragons have descended upon earth to destroy all life that would oppose them in their power-hungry rampage of the universe. For the game, it's set in Tokyo during about 60 years of peace after the last huge attack of the dragons called the Dragon Calamity, and you have the traits to become the next dragon hunter to save the human race from the jaws of dragons!
Like I mentioned the plot is a little typical on the fact that you are the soul dragon hunter but this is where it gets cool. Technically you create teams of dragon hunters so the weight of the world is resting on more than one pair of shoulders which I like! But onto the review!
Okay first up I'm going to talk a little bit about the bad stuff with this game and quite honestly there wasn't much wrong with it. I did play straight from the demo so I'm not sure if more plot would have been explained but I was a bit confused on what was going on in the game with some key questions not being answered until either just accepted it or tried to figure it out. There is also a slight recurring theme of the areas you go to fight dragons and save people in true hero fashion can be a bit long to get to the next save point and in general very long to get anywhere quickly. While it allows you to have more time to train your characters before the next big fight I still found myself being a bit overwhelmed with the next flaw.
There are times that your teams are split up and then you have a team you have never fought with before facing dragons and you don't even know how to use them yet. Yes, it can be a cool way to figure out how they work but when your new team is only level 20 and struggling to take down dragons and monsters your level 35 team takes down in 2 rounds…it's a bit of a struggle. Now that being said, that's really my only complaints on the game.
See that band-aid wasn't so bad, was it? Now on to the good stuff!! I'm gonna hit the top favorite parts to this game just so I don't ruin everything for you. First up is I love the story and the characters you encounter! First up you are given a strange batch of people to deal with being from the overly friendly and nosey Allie, to the flamboyant Julietta, to the misleading Nagamimi, plus your shy new little (14-year-old) waifu Mio. Though I do love the fact that the main character default is actually a girl named Yaiba who actually has a nice range of personality shown in your choices to say in the game.
Another really great feature to the game is the number of classes you can create characters with which creates a fully customizable gameplay and hundreds of combinations. From Samurai to Duelists, to Mages, to outright brawlers; the amount of character fighting types are amazing to work with. This is also a favorite thing even though it's not a big feature is the whole bit of if the Main character falls in battle they can be revived later and it's not the end of the game! I know kinda silly to like that but have you ever had that happen over and over? Not fun.
So yeah that is my review on "7th Dragon III Code: VFD." Overall I loved this game and if you like Japanese RPGs then definitely add this to your collection. The game is not short in the least, I think I clocked almost 60 hours of gameplay on the easiest level so it's a long game and has a smart plot to it. Just a few hiccups in the whole process of dumping your low-level group you just made into the fire really quickly, but other than that it's very well done! Thanks for reading!