Valorant Gaming Setup
A few important settings for the game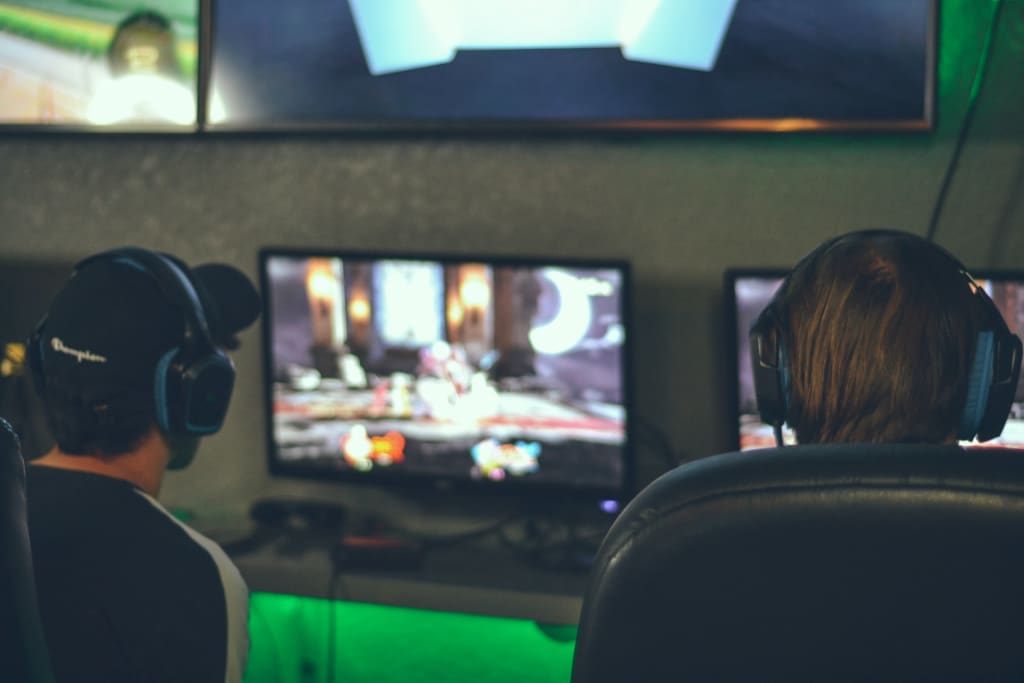 Valorant is a newly created 5v5 tactical shooter, developed by Riot Games. It was released on June 2nd 2020 and is shaping up to be the shooter of the year! In this thrilling FPS game there are two teams of five people and each team has unique playable characters called agents. These agents have different unique abilities they can use in addition to firing with normal guns. This certainly changes up how players interact with each other and the overall flow of the game. It's more of a strategic and methodical shooter, players can be killed with a few shots, so every step you make matters! Positioning and planning is everything here but once the fight breaks out you better be ready to think on your feet!
PC setup - Best gaming rig to advance in Valorant!
As we all know, for players to show their maximum potential, they not only need skill but also a decent gaming setup if they want to stay relevant and on top of their game! Choosing the right parts is important and they don't need to be too expensive as Riot has optimized their new title to fit even low-end PC's, so don't worry if you can't afford something expensive! Here are some of the different PC components you'll need in order to play at peak performance in Valorant.
Choosing a good CPU
The processor or CPU does a lot of work, processing and transmitting data from the hardware to the software and it works in both ways. Many games are playable while having two cores, although having four cores would be quite optimal. Having six or more cores is actually ideal for streaming and some very heavy programs you might be using. Both Intel and AMD's processors can be a good pick, especially with the recent success of AMD's Ryzen CPU's. A good pick here would be the AMD Ryzen 5 3600 or if you prefer Intel - Intel Core i3-4150, which s a decent choice at affordable pricing.
Picking the Graphics Processing Unit (GPU)
Graphics cards are probably the most expensive part of a gaming PC, depending on what you're building it for. It handles and visualizes most of the graphics in games and is mainly the reason for good FPS. AMD is a good pick here and more specifically the AND Radeon RX 5700 XT. It provides good Their advanced FreeSync technology will assure that the frames are smooth and no tearing or stuttering appears in the game! Another similar product you might want to try is the ASUS ROG Strix RX 5600 XT which is priced at almost the same amount.
Getting good RAM for a gaming setup
RAM or Random Access Memory allows data to be stored and read temporarily and they are essential for making applications work properly. Not having enough RAM may lead to screen freezes, lags and glitches, not just in games but in other applications as well. RAM is usually easily upgraded because of the additional RAM slots on the Motherboard. Corsair Vengeance LPX 16GB (2x8GB) DDR4-3000 is a good solution for this part!
Motherboard - The motherboard is the main printed circuit board, It's the central communication point to which all other components connect. A good choice here would be ASUS AM4 TUF Gaming X570-Plus. It's a good match for all the other components and will let your games run smoothly and without problems! It has a heatsink system which won't allow it to overheat, so you shouldn't be worried about prolonged gaming sessions!
Main storage - HDD or SSD?
Picking a storage unit can be difficult, especially with so many options for gaming. Fortunately we have a solution - It's better to pick an SSD over HDD because it accesses data quicker and has lower lag. All programs you're running, even booting up your PC will perform faster and more efficient than ever! Crucial P1 1TB NVMe SSD is a good pick for main storage. It's quite affordable and stores and receives data at a very good rate.
With these carefully selected parts, you will have a ready to use gaming setup that will help you advance in Valorant and improve your skills with the various agents. Note that you don't need these exact parts, there are similar ones that will do pretty much the same work, as Valorant doesn't require that much of a high-end gaming PC. Good luck and see you on the battlefield!
Check out Boosting Ground's services!
Boosting Ground is a proven within the years website that offers a variety of boosting which includes leveling, rank boost, getting difficult achievements, titles and various other goals you may have your sights on! They offer excellent Valorant boosting services at affordable prices. A team of dedicated professionals will be taking on your challenges and they will be done in a timely manner! They offer 24/7 live chat support, streaming options for your order and various discounts when placing a certain amount of orders!