TradeStars Launches Fantasy Sports Stock Market for Cricket Fans
TradeStars has created a one-of-a-kind Fantasy Sports Stock trading game to entice cricket lovers all over the world. The TradeStars Mainnet, titled "Olympic Torch," went live on August 31 with a slew of new features.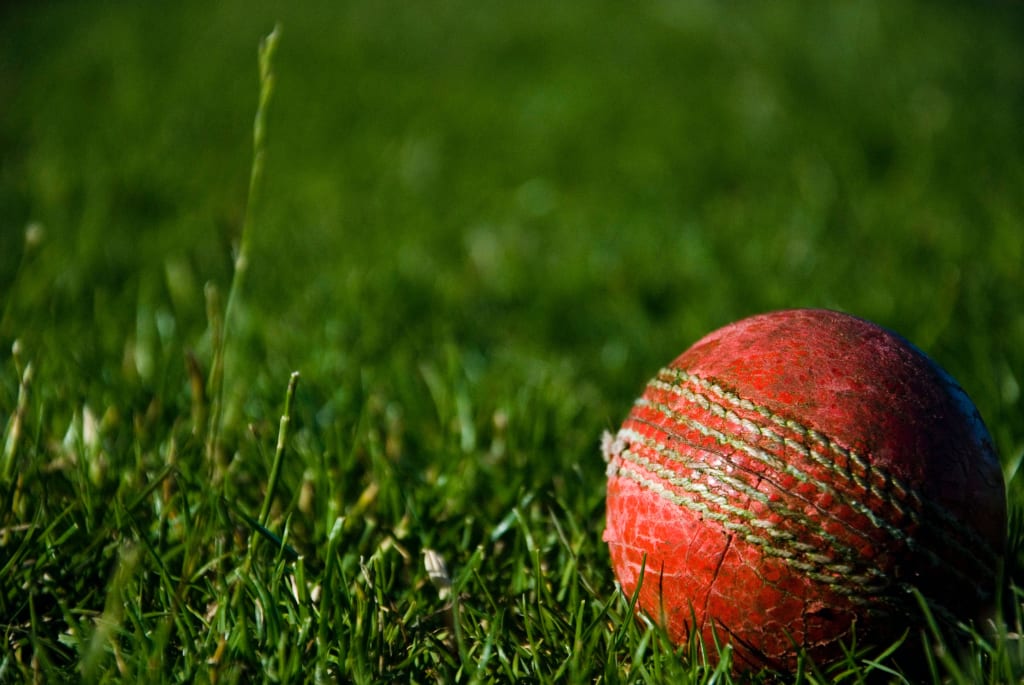 Photo by Alessandro Bogliari on Unsplash
TradeStars has created a one-of-a-kind Fantasy Sports Stock trading game to entice cricket lovers all over the world. The TradeStars Mainnet, titled "Olympic Torch," went live on August 31 with a slew of new features.
The debut couldn't have come at a better time, with two major cricket events coming up in the next two months.
The second leg of the IPL (Indian Premier Tournament), probably the most important domestic Cricket T20 league today, will begin on September 19th (the original schedule was disrupted when Covid-19 cases were reported among the players). The ICC Men's T20 World Cup will follow, with group stage matches commencing on October 17th.
The Fantasy Sports Gaming Sector
When it comes to Fantasy Sports Apps, cricket enthusiasts today are spoiled for options. Some of the major participants in this market include online fantasy sports gaming (OFSG) applications such as Dream 11, Mobile Premier League, and My Team11.
These applications allow sports enthusiasts to create their own squad of 11 real-life players from current and upcoming competitions. Users are awarded points based on the actual statistical performance of their chosen players during live matches.
Today, over 57.4 million individuals in the United States participate in Fantasy Sports, according to the Fantasy Sports and Gaming Association. To put this statistic into context, it represents approximately 20% of the US population.
According to a KPMG research, more than 50 million people participated in online Fantasy Sports in India, which is one of the world's largest consumers of cricket. This figure is anticipated to exceed 150 million by 2022. Even the number of Fantasy Sports operators has increased from less than ten in 2016 to more than 140 now!
Despite the tremendous rise in population, there has been little advancement in terms of innovation.
Almost all OFSG apps use the same operating system. The selection of players must adhere to specific guidelines, making it very difficult for any user to select all of their preferred options.
To make the greatest use of the playing 11, players must be moved about before every single match, and the squad formed exists just for the duration of the current competition.
Furthermore, the applications are only available during athletic events. This basically renders these applications inoperable on non-match days; users must wait for real-life matches to be held in order to experience the excitement of Fantasy Sports Gaming.
TradeStars, a new revolution in fantasy sports gaming
TradeStars has created a NASDAQ for Fantasy Sports Stocks, which has resulted in a whole new gameplay paradigm. The performance statistics of players in real-life matches impact the value of these stocks.
Users can buy and sell these Fantasy Stocks at any time. Trading on TradeStars is available 24 hours a day, 365 days a year, regardless of whether or not competitions are taking place in the real world.
The success of a user, like that of other current OSFG applications, is dependent on the performance of the athletes chosen by them. However, here is where the resemblance stops.
Users must acquire their respective stocks on TradeStars rather than 'selecting' a player. Each athlete is given a certain number of stocks, and customers may buy Fantasy Stocks of as many different athletes as they wish.
Users are also given the option to buy whatever number of stocks they desire, even fractions, to provide them greater flexibility.
In effect, TradeStars encourages users to build a long-term investment portfolio composed of these Fantasy Stocks, rather than limiting themselves to assembling a squad of 11 players that will only last a few weeks.
Sports fans with an eagle eye for recognizing fresh talent may utilize their abilities to find and acquire early Fantasy Stocks of players with more potential upside.
Blockchain, the building block behind TradeStars
TradeStars' DApp is built on the Ethereum blockchain and powered by Polygon, a Layer 2 scaling solution. Transactions are settled off-chain, which makes them nearly gasless and quick. This makes the program immensely scalable, guaranteeing a consistent user experience even when network traffic is heavy.
The Fantasy Stocks are issued as NFTs (Non-Fungible Tokens) on Ethereum, making each athlete's Fantasy Stock unique and irreplaceable.
The Stocks are issued as Fractional NFTs, or NFT Markets, as TradeStars refers to them, to enhance the trading/gaming experience. As previously stated, this allows consumers to acquire any number of stocks. The usage of fractional NFTs also greatly improves stock liquidity.
When a user buys Stocks, they are instantly placed in the user's blockchain wallet; when a user sells Stocks, they are immediately transferred to the buyer's wallet, and the seller receives the monies in their wallet. Every transaction is recorded irrevocably on the blockchain, eliminating the potential of fraud.
TradeStars Mainnet launch
The TradeStars Mainnet "Olympic Torch" was introduced at a virtual event on August 31st, just in time for the start of two of the most widely awaited worldwide Cricket events.
Users may exchange Fantasy Stocks of a variety of well-known cricketers from across the world. A group of stocks is currently locked for trading and will be unlocked if a total of 10,000 units of the stocks are acquired.
TSX, a token released on both Ethereum and the Binance Smart Chain (BSC), is TradeStars' in-game money and is used to trade Fantasy Stocks. Users may buy TSX on cryptocurrency exchanges using BTC, ETH, and USDT. In the future, TradeStars will add the ability to buy TSX directly from the DApp using supported fiat currencies (INR and USD).
TSX is also the TradeStars ecosystem's utility and governance token, entitling holders to a variety of other benefits. These features include the ability to participate in platform governance decision-making, earning a share of platform revenue, getting first access to special NFTs, and so on.
READ MORE GAMING NEWS HERE:
FanCode Set to Broadcast 'Dream11 European Cricket Championship' in India
Dream11 Set to Raise over $400 Mn at $8.5 Bn Valuation
product review
Hi I am Amit Kr from India. I love writing on various topics. I love nature, music, pets and weekend traveling.