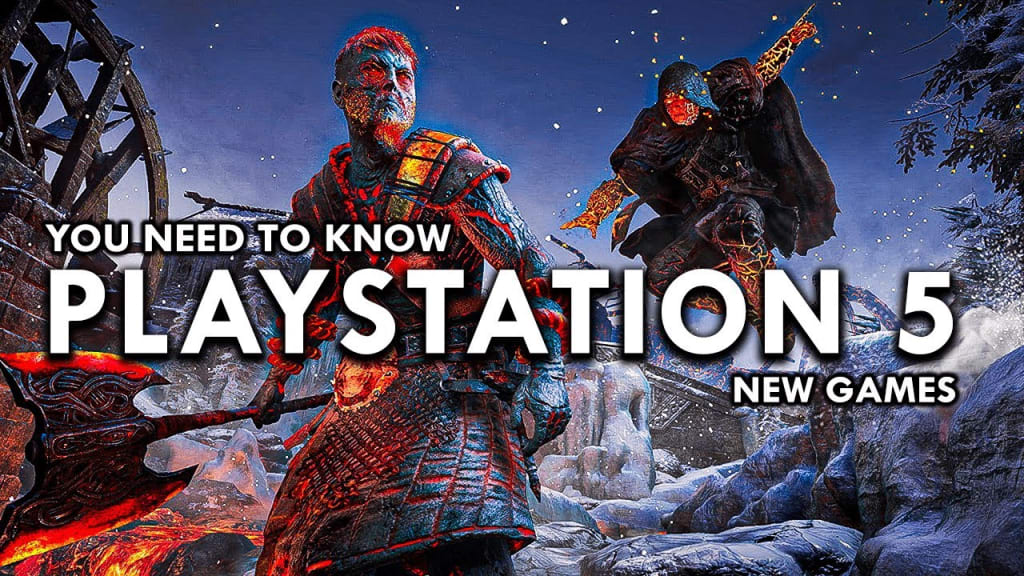 Horizon Forbidden West: This game is a sequel to Horizon Zero Dawn and features a large open world filled with dangerous robotic creatures. Players take on the role of Aloy, a skilled hunter who must explore the world, gather resources, and battle enemies to uncover the secrets of the post-apocalyptic world. The game promises to offer improved graphics, new weapons and equipment, and a variety of new locations to explore. In addition, the game introduces new traversal mechanics, such as climbing and swimming, which add new dimensions to gameplay.
God of War Ragnarok: This game continues the story of Kratos and his son Atreus as they venture into Norse mythology. The game is set to feature larger and more diverse environments, new enemies and bosses to fight, and improved combat mechanics. Players can expect new weapons and abilities, as well as a deeper narrative that explores the relationship between Kratos and Atreus.
Gran Turismo 7: This racing game is the latest installment in the popular Gran Turismo series. It features a wide variety of cars and tracks, and promises to offer realistic driving physics and graphics. The game includes a campaign mode, where players can progress through different levels and earn rewards, as well as a multiplayer mode where they can compete against other players from around the world.
Hogwarts Legacy: This game is set in the wizarding world of Harry Potter and allows players to create their own character and attend Hogwarts School of Witchcraft and Wizardry. The game promises to offer a large open world to explore, as well as a deep narrative that explores the history and lore of the Harry Potter universe. Players can expect to encounter familiar characters and creatures from the books and movies, and can choose to follow different paths and make decisions that affect the outcome of the story.
Elden Ring: This game is a collaboration between FromSoftware and George R.R. Martin, and is set in a dark fantasy world filled with monsters and magic. The game promises to offer challenging gameplay, deep lore and world-building, and a variety of customization options for the player's character. Players can expect to encounter a variety of enemies, including bosses with unique abilities and weaknesses, as they explore the world and uncover its secrets.
F.I.S.T: Forged In Shadow Torch - a Metroidvania-style action game set in a dieselpunk world where players control a rabbit with a mechanical arm that can transform into different weapons.
Tiny Tina's Wonderlands - a spin-off of the Borderlands series, featuring a new cast of characters and a fantasy setting. Players will battle monsters and explore a colorful world filled with loot.
Project Eve - a hack-and-slash action game set in a post-apocalyptic world where players control a powerful female protagonist who battles against hordes of monsters.
Deathloop - a first-person action game where players take on the role of an assassin stuck in a time loop, reliving the same day over and over again until they can break the cycle.
Solar Ash - a 3D platformer set in a surreal world where players control a character who glides and dashes through a beautiful, colorful landscape.
Forsaken - a survival-horror game where players must explore a dark, abandoned city and uncover the mysteries behind a supernatural phenomenon that has caused the city's downfall.
The Dark Pictures Anthology: House of Ashes - the latest installment in the horror-adventure series, featuring a group of soldiers who stumble upon an ancient temple and awaken an evil force.
Dying Light 2 Stay Human - a first-person survival-horror game set in an open-world, post-apocalyptic world where players must navigate through a city overrun by zombies.
Rainbow Six Extraction - a tactical co-op shooter where players must work together to take on a new alien threat that has infiltrated Earth.
Ghostwire: Tokyo - a first-person action game set in a supernatural version of Tokyo, where players must battle ghosts and other paranormal entities using a variety of abilities and weapons. The game promises to offer unique gameplay mechanics and a vibrant and immersive world to explore.
Reader insights
Be the first to share your insights about this piece.
Add your insights