Tony Hawk's Pro Skater 1 + 2 Remake Review
Promotion as a professional was always the goal of the game, but all later innovations were undone.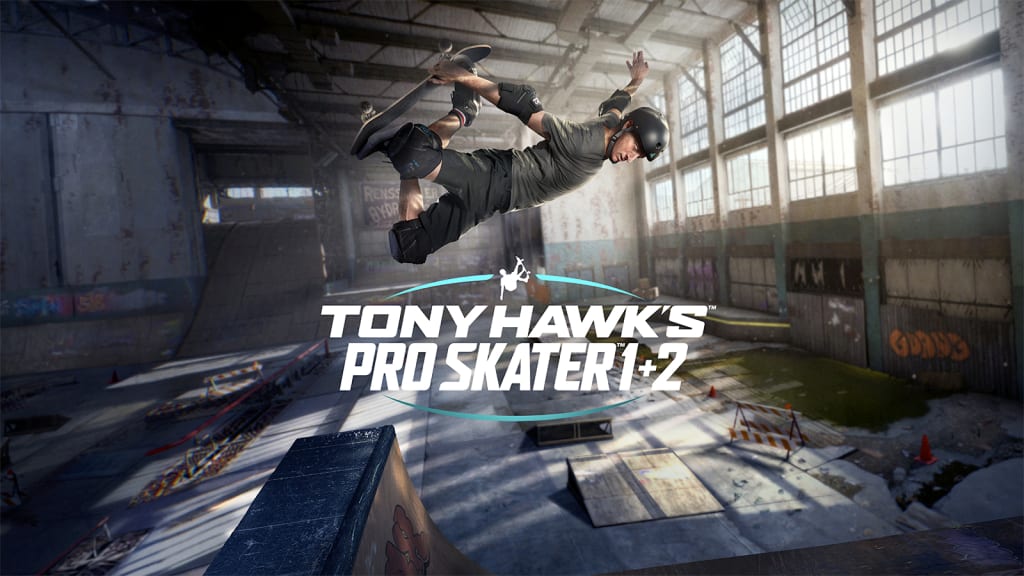 Promotion as a professional was always the goal of the game, but all later innovations were undone. The maps and tracks for the return of your favorite skaters make you feel like you've entered a strange high school reunion, a feeling that's all too real.
Vicarious Vision keeps the best parts of both games intact, but with various improvements, including a larger arsenal of tricks that take the classics to new heights. New skaters balance the roster with style representations, bringing the roster to a whopping 23 characters, compared to 24 in the Deluxe Edition of Ripper. All levels from the original games are available, complete with a nice makeover using current technology.
Goals complement the original game levels, where even more secrets are hidden. In addition to various tours, in which you hunt high scores, perform level-specific tricks, get collectibles and complete two-minute runs, you can also create your own levels or play through creations of other races. There is also a stimulating trick system that captivates you through a large number of carefully crafted levels that lead you to new gaps, lines and secrets that you can add to your combo path.
The Create-a-Park mode, which was a big deal at the time and was introduced in the second game, is great fun - and this is where most people will spend their time after the main game was completed. Rewriting a game is not easy, but Activision and Vicarious Visions have had a great experience. It doesn't happen every day that we get such a great package, but with memorable levels, fun goals to achieve, and a good amount of new spice.
The most important change is the introduction of the THPS2s manual, while THPS3 uses flat land tricks and packs them up at the request of Tony Hawk himself. There is an optional tutorial at the beginning of the game, but it is worth playing if you are a Tony Hawk veteran and know of the systems used and borrowed from later games.
The goal here is to increase the fit and control the consistency and eliminate the slight variation between the two games so that they don't feel too different. This ensures a more comfortable and fluid game with high scoring potential. Instead of 4K and 60 fps, the Switch version delivers a solid 30 fps that don't look as if it's powered by the potatoes of the original PSOne.
From a technical as well as an aesthetic point of view, the Switch edition of Tony Hawk's Pro Skater 1'2 is a masterful remake of two games which would be hard to fault in their original form, developed by Neversoft. It follows in Activision's proud tradition to sell the same game several times in the same series, as it is the third attempt to rework and re-release versions of content from Tony Hawk 2X (the original for Xbox 2001) and Tony Hawk's Pro Skater HD in 2012. The controls and feel of the first two Tony Hawk games remain largely intact, but there are nice visual improvements and a selection of modern enhancements and smarter edits to the original content.
None of the new additions have done any harm to the overall feel and vibe that has made Tony Hawk games so memorable for ages. The updated visual fidelity is not a distraction, as it stimulates the imagination when skating and makes an important difference when it comes to realistic graphics in the game.
New to the game, skip the tutorial is not recommended as it is one of the most frustrating games ever. In the brand new world of video game skateboarding, I found myself with new tricks and mechanics I had forgotten, like the ones Tony Hawk had taught me. The trick systems are the foundation that has held up throughout the series history, with each new release adding different trick types.
Pro Skater 1 & 2 is the perfect podcast game - a game you can play while listening to a podcast because it is mindless and stress-free. Pro Skater 2 isn't considered one of the greatest sports games of all time, but it is wedged on Metacritic among the three highest rated video games of all time.
In the late 2000s, Tony Hawk's video games leapfrogged Nintendo systems. The launch title Tony Hawks Pro Skater 2 made isometric skateboarding possible with the Game Boy Advance. Nintendo DS - Game Tony Hawks American SK8LAND was one of the best online games for the system. This vicarious vision brought the original to life allowing old and new fans to experience the original through a modern lens while respecting the moving map and music that have burned into the brains of millions since the turn of the century. Tony Hawk's Pro-Skater 1 & 2 kicks off with a fantastic intro that combines footage of iconic stars from the original with clips from new skateboarding superstars.
A pair of video games that hardly need an introduction, but have a glowing reputation that takes them so far that tired old pros and newcomers will have heard of them at some point, that is Tony Hawk: Pro Skater and its sublime sequel. The first two entries in a franchise that brought the gnarled world of skateboarding closer to the masses before tumbling with a series of superfluous sequels into mediocrity are no exaggeration of some great arcade sports games remastered and remixed by Vicarious Visions developers to perfection. Not only is this remake a portable skateboarding game for the Switch or a hybrid console, but it perfectly fits Tony Hawk's Nintendo history; it is a virtuoso masterpiece of a video game, a solid switch port that excels as a portable game.