There Is Reportedly A 'Star Wars: Knights Of The Old Republic' In Development, But It Isn't From EA Or Bioware
Who Else Could Do It?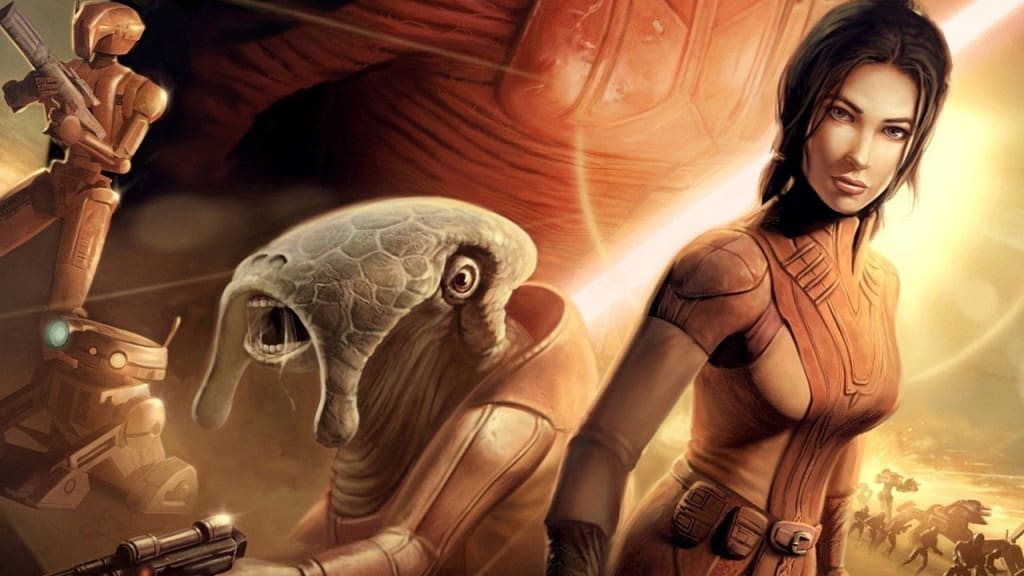 When it comes to Star Wars video games, one that many fans want to see have a resurgence, whether it be in the form of a video game remake or an adaptation for film or television, is 2003's Knights of the Old Republic. Taking place nearly 4,000 years before the films, this game spawned a sequel video game, an MMORPG franchise, a comic series, and some novels. The names of some of the game's characters, especially the Sith, have become staples of Star Wars lore conversations. The game was so well received that some of those who played it express that they want to see some sort of return to it in our modern era, perhaps even a remake that would be considered canon instead of Legends. Some bits of the lore have even made their way into the animated series Star Wars Rebels and the visual dictionary for Star Wars: Episode IX: The Rise of Skywalker.
Now, it appears that we may possibly be getting closer to another Knights of the Old Republic game happening, though it is uncertain what exactly it would be if it happens. Via IGN, we have learned about Video Game Chronicle reporting on a Star Wars: Knights of the Old Republic game that may be in development. However, according to the report, it would not involve EA or Bioware. Bioware is the company that originally developed Knights of the Old Republic, as well as its subsequent follow-ups. EA published their MMORPG The Old Republic and recently had an exclusivity deal with Star Wars games that just ended. On a recent episode of B.O.B. The Podcast, the Star Wars insider known as Bespin Bulletin had the following to say:
"Amongst my digging, I heard there is a Knights of the Old Republic project in development somewhere. I talked to a couple of people, and I also found out that Jason Schreier said that it's not with EA, and we'll 'never guess' who the studio is that's making this game."
Jason Schreier is a journalist over at Bloomberg. In a tweet from last year, Schreier said the following:
"Sorry, I just don't like to share things unless I'm 100% sure about them, and I'm still doing some reporting on the KOTOR rumor. I'll say this, though: if it's really happening, it's not at EA."
More recently, on ResetEra last month, he chimed in on a discussion forum about what company could be working on the game if it is not Bioware of EA:
"Nobody's going to guess right that's for sure."
There has also been another thread on the site about this topic. On Saturday, January 23, Wushu Studios' Nate Najda threw in his two cents:
"It's not as mysterious as you think. It's just not a household name most people are aware of."
Not being as attuned with all the different possible video game publishers and developers out there, I myself have no idea what guess I could possibly throw down that could be right on the many, based on these comments that have been going around. One thing that is for sure, though, is that people love Knights of the Old Republic. The MMORPG has gone on for a good while, but some players want some sort of remake of the game that started it all, or, in some cases, a Knights of the Old Republic III. There is an audience for a game in this vein, so it makes sense to put out more content having to do with at least the era since it is so beloved. All that we can do for now is wait and see what may happen.
Written By Steven Shinder
Source(s): IGN
Syndicated From Culture Slate