The United States Army has a Video Game Team
Here's what you need to know: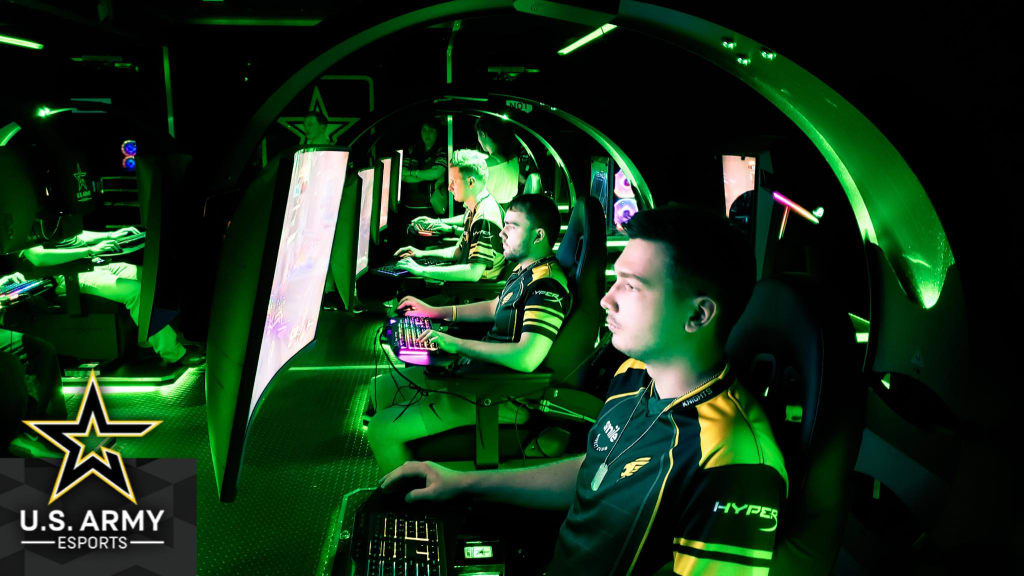 Photo Credit: U.S. Army Esports Facebook page
There's no denying that we are in the age of technology. Between self-driving cars and explorations in outer space, its applications are limitless. With businesses moving away from brick and mortar everyday and favoring an online storefront to reach more clients, it's reasonable to expect other aspects of life to follow suit.
Sports have always been held in high regard as a vital part of American society. Some of the highest paid citizens are professional athletes, like LeBron James who raked in a whopping $89 million last year. As technology grows, it creates a prodigious shift, even in sports, to a virtual platform. As the new decade commences, new figures emerge that make this shift more evident.
The future of sports, it seems, is not necessarily watching players on a court or field, pitting their physical abilities against each other. Instead, it lies on a computer screen where characters are virtually manipulated by skilled athletes. Esports is a growing industry, estimated to have brought in more than $1 billion of revenue last year. Teams are popping up all over the world, creating a need for tournaments and live competitions that pay players handsomely.
It is becoming so ubiquitous, even the United States Army has formed a team. They are known as the U.S. Army Esports, which consists of sixteen Active Duty service members and one Army Reserve Soldier. According to Sgt. 1st Class Christopher Jones, U.S. Army Esports NCOIC, it's not just all fun and video games. "This program is an additional duty assignment and requires soldiers to work outside their normal duties. Some additional skills they are learning are social media engagement, graphic design, photography, and video production," explained Jones.
With the addition of the Esports team to the U.S. Army, a very important task is being fulfilled. It aims to inculcate a reachability of our Armed Forces to the general public, giving civilians "real time engagement and the ability for people to see the team doing things all over the country," Jones added. "The benefit of the U.S. Army Esports program is a whole new way for the American public to engage with its Army." The team hopes to change the way Americans see their military, from some untouchable entity to an organization that not only wants to keep us safe, but connect with us over common passions like gaming. They're also single-handedly crushing the stigma that gamers are "lazy" or "basement dwelling"; as members of the U.S. Army, they still have health standards to live up to.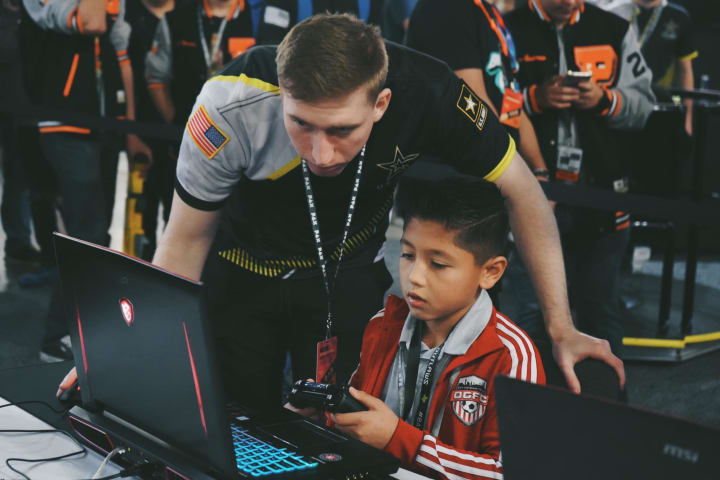 There has been a public cry for transparency within the Government recently; people want to feel like the men and women that work to keep us safe and prosperous are within our grasp, which is where the Army Esports excels. They also work on global relationships, working "together with our allied nations all over the world building camaraderie and new friendships through gaming," explained Jones.
The team may not play on the traditional grassy field, but there are still tournaments and lively competitions where skills and teamwork are put to the test. However, just like any other sport, success is dependent on fans and viewership. Games are streamed live on sites like Mixer and Twitch where fans can watch their favorite players and communicate with them via the chat section, making them even more accessible for viewers.
Tune in on Facebook, Twitter, and Instagram for updates and opportunities to watch the team in action @usarmyesports.
Reader insights
Be the first to share your insights about this piece.
Add your insights