The Top Reasons Why Twitch is So Popular
Here are the secrets to the popularity of Twitch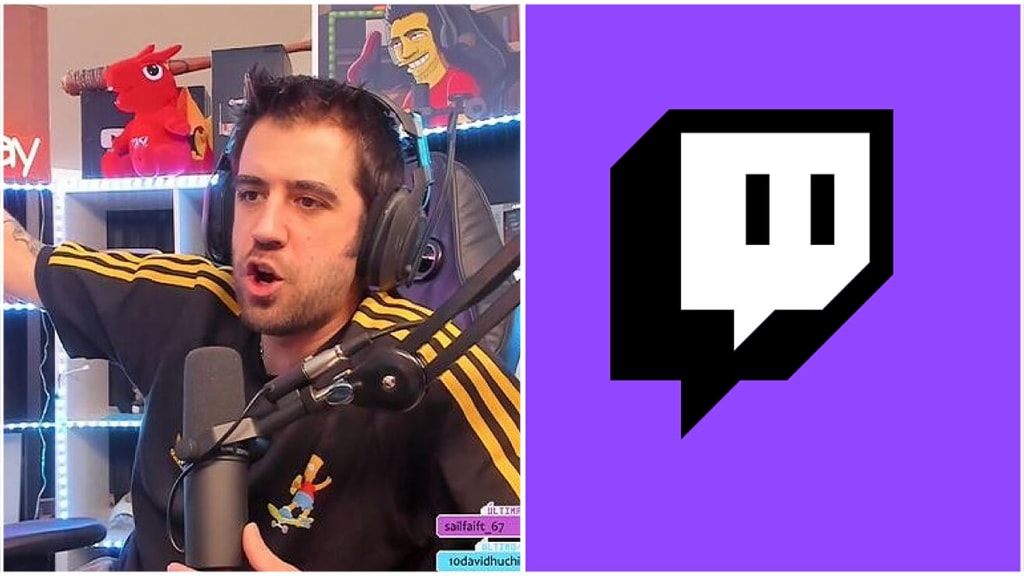 Twitch has many advantages: Twitch streams live, Twitch broadcasts e-sports competitions, and is interactive. There are also streamers who can help you improve your game. Of course, there are many other reasons as well, but these are the most important. Let's now look at the top reasons Twitch is so successful.
There are many reasons Twitch is so popular
Live Streaming is on the Rise
Twitch streams live in real-time. They are able to keep up with their competition, but this is not the first time. RedBull and YouTube collaborated in 2012 to create the largest Livestream. Perhaps you recall Felix Baumgartner leaping from a helium balloon. 8 million people watched Felix leap from 128,000 feet high.
This historic event was an important moment in the ever-growing popularity of live streaming events. The live video streaming market was valued at $30 billion in 2016, and it is projected to reach nearly $185 billion by 2027. Thanks, YouTube.
Twitch began its life in live gaming. Twitch was the first platform to offer live streaming. Live streaming allows viewers to interact with the action and be part of it. Gaming and Esports have been the most popular live streaming content. This niche gained popularity quickly. This led to other social media platforms like YouTube, Twitter, and Facebook taking gaming more seriously. This growth has been further stimulated by the global pandemic Covid-19, while communities adjust to "The New Normal". Live-streaming platforms are becoming more popular as users seek out new ways to connect with peers. Twitch's total number of hours watched increased 267% between March 2020 and May 2020. The pandemic, like Zoom, helped to increase content demand.
Twitch hosts both online and offline events simultaneously
Esports is second only to the NFL. This is Superbowl-level popularity. There are currently over half a million esports enthusiasts around the globe, so it is not surprising that there has been an increase in tournaments and competitions. Esports tournaments are a big draw for gamers and viewers alike, with both online and offline events and substantial prize money. Esports competitions, once limited to a single screen on a computer, now have huge arenas and stadiums. They also stream live to millions of Twitch users
Mukbang live streams are a phenomenon that shows people eating large amounts of food, often without shame. This trend was first seen on AfreecaTV in South Korea. While it sounds bizarre and a bit sloppy, "social eating" has gained incredible popularity. The theory is that making reduces loneliness. Watch the evolution of emotional eating in Twitch's Food & Drink section. Twitch's expansion can also be seen in its "creative" category. This category allows artists, musicians, and designers to share their creativity with a live audience. Twitch launched this category by streaming an entire marathon of Bob Ross's "The Joy of Painting" (5.6 million viewers).
Twitch also partners with professional sports teams to bring them closer to their roots. Twitch has partnered with soccer clubs across Europe to live stream training sessions, press conferences, and daily insight. This gives their fans an exclusive all-access pass. Amazon has signed a deal with Twitch to stream the English Premier League games live from the UK. Twitch has shown that it can adapt to its users' needs and maintain its forward momentum. Twitch is more than just gaming. Esports and mukbangs fans all over the world are turning to it.
The Best Twitch Viewer Bots 2022
Are you able to manage your Twitch channel organically but don't have the time? Twitch Viewer Bots are a great option. Let me tell you, using a Twitch Viewer Bot has many risks. Getting your account closed is one.
This article is intended to give you suggestions on the Top Twitch Viewer Bots available in the market.
Twitch Viewer Bots can be extremely helpful for Twitch marketers. You can use them to a fake engagement and make yourself more popular through Twitch Automation.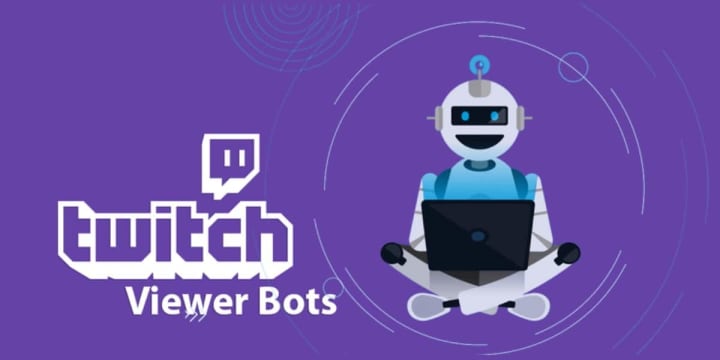 Best Twitch Viewbots show that Google ranking shouldn't be used as a metric for making a decision. You might find an outdated but that doesn't work if you just look at what Google has on its front page. You might be interested to know that currently, only two bots function as well as you want.
Rest are either too risky or have folded up. The remaining ones can be found on Google. I recommend that you stay away from Twitch Viewer Bots like StreamBotted, ViewBotted, and Twitch-view Bot. Which bot should you choose now? Which twitch viewer robot is the best?
Twitch Booster
You are looking for a service to increase your Twitch channel's followers and viewers? Twitch booster is a Twitch growth service that can help you grow your Twitch channel and audience, as well as increase your value to Twitch affiliates. If you want to quickly grow your Twitch channel, this is the best service we recommend.
This service doesn't require you to give login details. You just need to provide the channel link and they will send you followers and viewers. This is not an automated tool, but a growth service that will do the work for you. You get real followers and a full refund if you don't get enough viewers or followers.
Viewer Labs
Viewer Lab is the best Twitch bot on the market. Although it has been around for some time, ViewerLab is still a strong bot. It doesn't require you to download and install it before you can use the software. You can also access it online with your mobile phone.
It's reliable and stable and will deliver on its promises, increasing your views and following. It can increase your channel views and followers as well as give you live viewers. You can also upload your custom chat list to the chat function. Its pricing is the biggest problem.
ViewsRun makes a lot of tools for Twitch.TV automation. They also offer Viewer Bot, a follower bot, and a clip viewbot. The best twitch Viewer Bot comes with chatbot support and is functional. There are many payment options available, all of which are affordable and very cheap. This tool will allow you to quickly increase your visibility on Twitch and increase your reach.