The Strong Message of '11-11: Memories Retold'
When human beings fight a war they do not want to fight.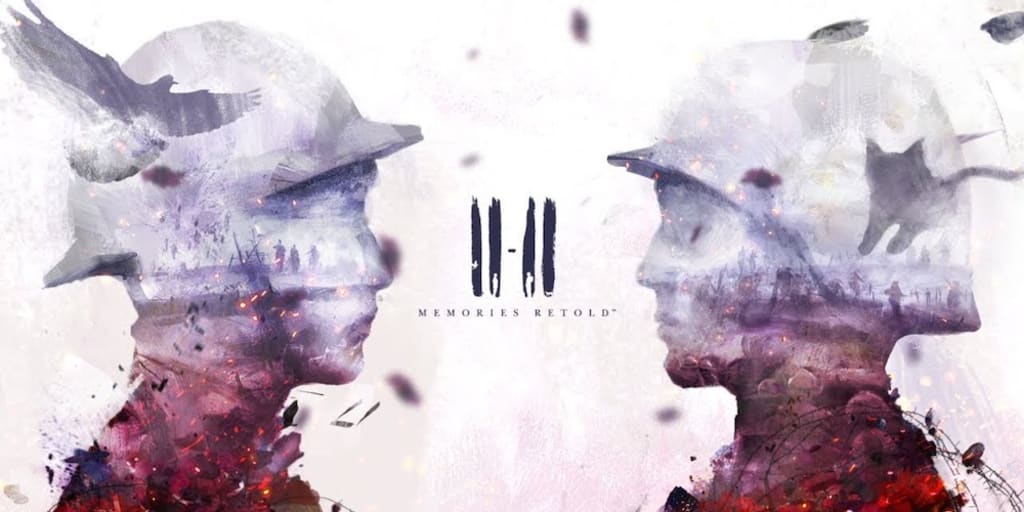 I guess every video game can teach us a valuable lesson, and I strongly believe it is our duty to share the message and help the world being a better place.
We are facing tough times, from Trump caging innocent people to Italy arresting Carola Rackete because she saved 42 human beings after 14 days on a boat in the Sea.
People are afraid of the foreigner, of the diversity this beautiful world gave us. We are seeing human beings fighting against other human beings and for what? For nothing.
A couple of months ago I played 11-11: Memories Retold, developed by the studios Digixart and Aardman Animations and published by Bandai Namco Entertainment.
This video game tells the story of the First World War with a quite unique approach, made of choices, touching monologues, and a lot of food for thought.
Starting with its impressive visuals, a "living painting" effect inspired by the likes of Turner and Monet, which will lead the players in a different dimension and "move" them just like good art can do, with colours matching perfectly the feelings of the characters and the situations they are facing.
11-11: Memories Retold brings us back in 1916, two years after the outbreak of the First World War. We will play as two characters, whose stories will develop separately and meet at some point in the game, maybe because of coincidences or maybe because of fate.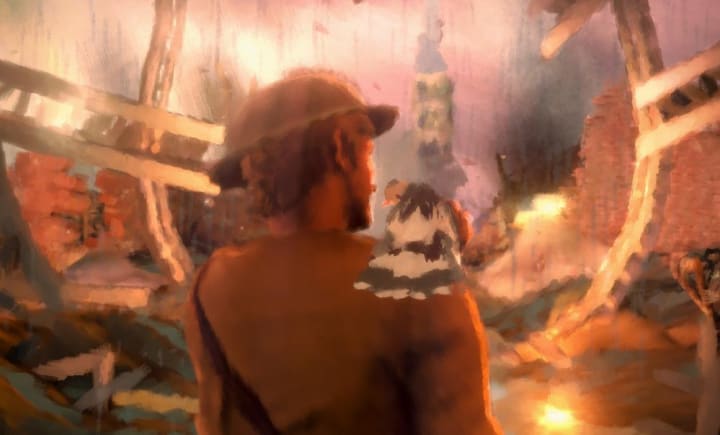 The first character we meet is Harry, a young Canadian photographer, secretly in love with the beautiful Julia, daughter of the owner of the store where he works. While Harry is absorbed in taking pictures of his beloved Julia, Major Barrett, a well-known "war hero," visits the shop. Impressed with the talent Harry has, he will convince him to join the army as the official photographer, by promising him fame and glory that will lead Julia to fall in love with him. Naively, Harry will accept and depart for Vimy.
Then, we meet Kurt, a German engineer in a zeppelin factory. He learns about a piece of tragic news: A sudden attack killed many German soldiers. A part of them is missing and his son, Max, is between them. Shocked by the news, Kurt will join the army without hesitation to find his lost son. He will depart for Vimy, too.
This is how the two adventures start, two different people, with two different purposes but united by one small thing: None of them wants to fight.
But both Harry and Kurt will soon find themselves on the battlefield, witnessing firsthand the massacre of hundreds of innocent people. This is the most relevant theme of the game, people fighting a war against somebody they don't know, trusting what whoever is in the higher places is saying, killing other soldiers just like them.
If we take a moment to walk through the trenches, we will meet people that will share with us their thoughts. Scared people, traumatized people who just want to go home and stop that nonsense. Somebody is thinking of a family left at home, someone else is thinking of a young, pregnant wife. The players will be able to feel the desperate feelings of those soldiers.
This precious theme will be articulated step by step from Harry and Kurt, with beautiful monologues where they ask themselves if the war they are fighting is really something necessary.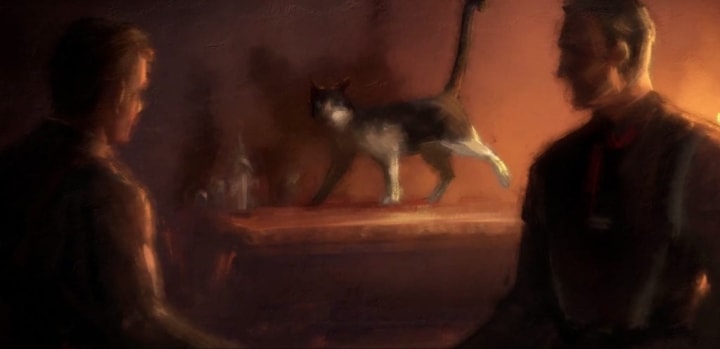 The two characters will meet in Vimy when, during a fight against the two armies, a mine explodes trapping both Kurt and Harry in the tunnels under the trenches of the German army.
In the beginning, Kurt tries to kill Harry, since he is wearing a Canadian uniform. He does not speak English, and the young photographer does not speak German. Communicating is difficult and dangerous, but in the end, they manage to understand each other. They are both trapped in those tunnels with a cat, an injured pigeon, little food, and almost no water.
Here, there is what I think is the most interesting evolution of the characters: Harry is helping the pigeon to recover, and Kurt is not seeing him as a Canadian soldier, but as a human being helping an innocent animal. He starts questioning everything that war is representing and he starts feeling that what both the armies are doing is wrong. Eventually, they will become friends and Kurt, in a letter to his daughter Lucy, will say that Harry reminds him of Max.
They hide in the tunnels because the thought of going back to the battlefield is scary, but when they hear the German soldiers walking through the underground, Kurt and Harry decide to look for a way out. By working together, they are able to escape the tunnels, thinking that most probably they will not see each other anymore.
Harry will go back to the Canadian army and Major Barrett will take him to Paris for a period off. Kurt, instead, will be sent to Somme where he thinks his son Max is.
I will not go further with the story, to avoid major spoilers, but this game must be played.
In the game, we will need to make choices that will have a strong impact on the story we are developing and on ourselves. In fact, whatever we will decide will make us think on what we would do in that specific situation, what we would say in that letter we are writing, and will make us question what kind of human being we are.
We will feel sincere affection for the characters we meet and we will think, "Why do we need to fight against each other? You are just like me."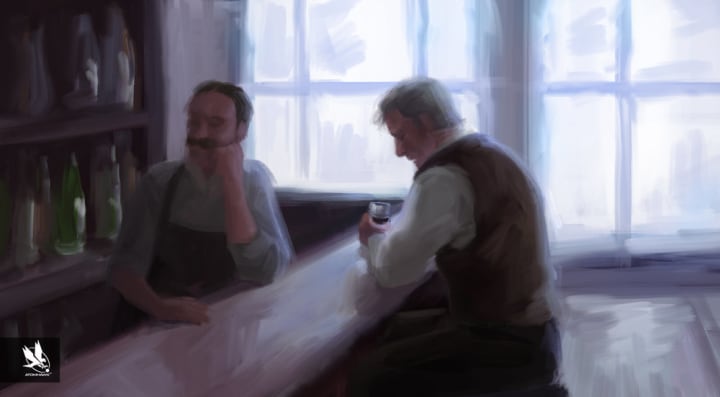 A great part of the feelings we develop while playing is due to the astonishing soundtrack, recorded at the Abbey Road Studios of London. The bittersweet melodies accompany us during our journey, touching the strings of our heart.
In six hours of story, this game gives us a powerful message: No matter what, we are all humans. We are fighting against each other because someone told us that whoever is different from us is dangerous. Our decisions could impact us and whoever is around, it is up to us to choose if we want to do the right thing.
Remember, stay human.