The Overview of the Esports Development process and its Code of Conduct
What is esports?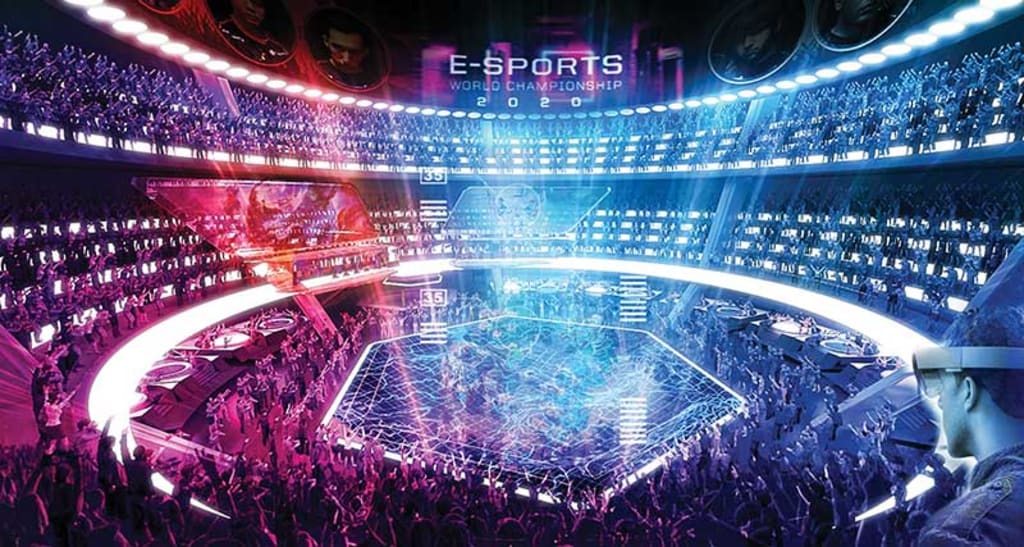 Esports is inarguably one of the fastest developing sectors in the online gaming industry. The esports businesses are witnessing a significant surge in their revenue over the years due to the increase in their viewership around the world. Entrepreneurs are stepping into the online gaming industry with their own platforms. They keep adding new features to attract esports players to their platform. Analysts strongly believe that the revenue of esports will exceed $1 billion, and the global audience will cross the 300 million mark in a few years, according to a study.
Electronic sports, which is popularly known as esports, are played by individuals or as a team in a virtual environment. The players face each other on a virtual platform instead of physical events as in traditional sports. The tournament will be played online and as well as in an arena attended by thousands of fans. The most popular games in the industry are the Legends of Leagues, CS: GO, Dota-2, Overwatch, Call of Duty. The players play and earn money via streaming the gameplay on a platform or winning in a tournament. They also join large organizations to earn cash prizes regularly.
Esports applications are easily scalable as they are digital-based platforms that let players from all over the world to connect with each other. It is estimated that esports has more than 8 million viewers on its online platforms such as YouTube and Twitch. People are increasingly getting involved in esports for the thrill and excitement that esports offer.
Market overview of esports industry:
An analysis from Newzoo, the leading global provider of games and esports analytics, states that the revenue generated through esports is increasing by 30% every year.
It has predicted that esports will generate more than $1.3 billion in revenue from brand investments in 2021.
The sponsorships in the esports contribute more than 40% of the industry's revenue.
It is estimated that there are more than 18,000 active players in the tournaments conducted all over the world.
Due to the increase in the number of players, the revenue has increased by more than $1.5 billion.
The number of associations with esports is increasing every day, and due to this association, new rules are being formulated, players get proper structures, fans get efficient scheduling of games, and many more.
Top esports genres:
The esports games can be categorized such as:
Multiplayer online battle arena games (MOBA)
Mass multiplayer online games
Fighting Games
First-person shooter games
Real-time strategy games
Esports games worldwide:
There are hundreds of games in esports, some of them have millions of players. Here are some of the top esports of this year:
DOTA 2:
This game was released in 2013 and quickly became popular in the multiplayer online battle arena (MOBA) category. Millions of players all over the world stream their gameplay on online platforms like YouTube and Twitch for their fans. Every year this game will be included in major esports tournaments around the world.
Call of Duty:
This game has spanned over the series with a handful of series released. This game comes under the category of the first-person shooter. Call of Duty tournaments are conducted as a series of games in America, Australia, and the UK every year.
Overwatch:
Overwatch was released in 2016 and has quickly captured the hearts of esports players all over the world to become one of the most popular first-person shooter games. There are more than 14 million active players worldwide right now. The game was developed by Blizzard entertainment and has organized the first tournament for the game.
League of Legends:
The League of Legends was released in 2009 as a multiplayer online battle game by Riot games. By 2019 a huge sum of $8 million was awarded to the winner at a tournament. There are various levels of professional tournaments in esports in America and Europe with exciting and engaging gameplay for players and audience.
Counter-Strike: Global Offensive (CS: GO):
This particular version of Counter-Strike was launched in 2012, and it already had a huge fan following for its immersive gameplay with exciting multiplayer action. It is one of the games that dominate the world of esports. The winner takes home upto $1 million dollars in major tournaments, which will be sponsored by the well-known brands.
Starcraft 2:
Starcraft 2 was initially released in 2010 and has grown to become the most popular game in South Korea. It comes under the category of real-time strategy games and has been hosted by popular leagues like Global Starcraft 2 League and North American Star League.
Code of conduct:
Esports aims to set up a safe and healthy competitive environment for its players and organizers. The following set of appropriate rules have been set up for players and organizers:
For players:
Players must not have any face contact with opponents or team members during the gameplay.
Esports does not permit the use of offensive language or any kind of offensive expression that involves gender, origin, physical ability, etc.
The players should support their team and communicate with them in a positive manner.
The players should not involve in any kind of fraudulent activity or share their account's information with anyone.
Esports players must not involve in any form of violence or harassment in verbal and physical ways.
For organizers:
The organizers must create an environment in their platforms so that the players will feel safer and unbiased.
The organizers must follow the guidelines for developing an esports platform.
Organizers must have a zero-tolerance policy towards any player who violates any of the aforementioned code of conduct.
They should always be supportive of the players and encourage the audience to report any form of abuse or violence.
The development process of a custom esports platform:
A custom esports platform is a better approach than other ways as the developers can build the website as per their requirements. The developers can also integrate various APIs and necessary tools into the platform like leader scoreboard, media sharing, and many more to enhance the user experience. These are the factors that you need to consider while launching an esports platform.
The target audience in the location where the platform is launched.
Games that you need to add in the esports platform.
Existing competitors in the market.
Along with these factors, the following steps should be taken to ensure that an efficient esports tournament software is developed.
Wireframing:
Necessary to develop a structure of the software.
Design:
After a structure is framed, the software should be developed with a user-friendly approach by the developers.
Development:
Efficient coding will make the software more responsive to users and can also provide various customizations.
APIs:
APIs are the protocols that decide how the users will interact with the software and vice versa.
Quality assurance:
It is important that the software should be developed without any design faults and development issues.
Bottom line:
The esports industry is growing rapidly, so it will be a wise decision if an entrepreneur decides to launch an esports application in the market. The aforementioned approaches can help you to create a better strategy for your application and can help to get ahead of others in the business.