Nintendo Nerds
The Nintendo Switch—Two Years Later
Time flies when you're having fun.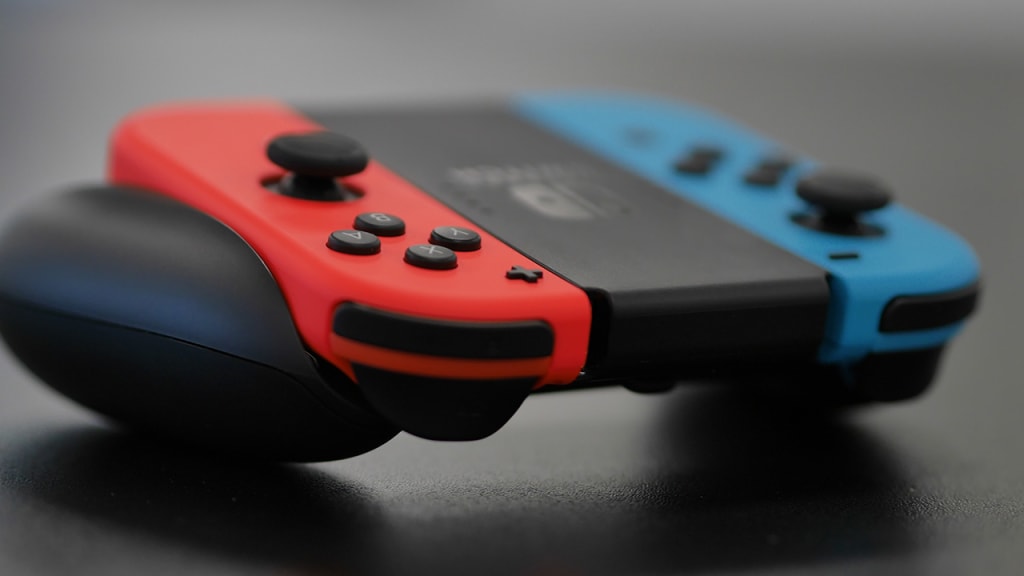 It's March 3rd, 2017, and I'm about to catch a flight to Barcelona, Spain for a three-day work escapade out of the endless Canadian winter.
While my excitement to visit sunny Catalonia is building, I can't help but think something is missing to help me cope with the boredom usually associated with an eight hour flight.
Having Nintendo's new hybrid console and the critically acclaimed new Zelda game would have made this trip an absolute breeze. Fortunately, my Vita—rest in peace—was still alive and kicking and I had a ton of PS Plus games in my backlog.
Instead of doing that, I spent that business trip watching Switch-related YouTube videos, reading reviews, and finding myself already enamored with what would eventually become my new toy.
As soon as I got back from Spain, the hunt was on. I was calling stores and refreshing product pages to hopefully be able to get my hands on a shiny Switch.
After struggling for a week, word got in that stores would be receiving shipments in my area. I was elated. Since I had already done my due diligence, I knew exactly where to go.
I remember feeling this console was something special as soon as I held the box in my hand. Something I hadn't felt since my dad surprised me with an NES all those years ago.
Whatever it was, it felt like the whole world knew we were about to experience a seminal moment in video game history. And right we were.
The Switch was Nintendo's Hail Mary.
They threw the ball up in the air with blatant disregard for their current state of affairs and the potentially catastrophic results. The world snatched that ball and helped the Japanese giants score their first touchdown in 11 years.
Nintendo held a firm grasp on the portable console market with their seemingly endless variations of the DS. They were able to fend off mobile games and a pair of portable offerings from Sony.
That's mostly where the Switch scrutiny originated from. For most, the new console would become their go-to portable console which could potentially alienate their large player base on Nintendo DS.
Two years later and the DS, for me at least, has become an afterthought.
If I'm traveling, my Switch is in my carry-on. If I'm home and my wife is watching yet another Kardashian's marathon, I'm probably on my Switch. In fact, I very rarely play it in docked mode unless we have friends over or want to test how strong our relationship is by playing Overcooked.
And playing is exactly what I've done for the past two years. Even the PS4 with its incredible AAA titles and sterling in-house publishers, couldn't veer my attention away from my Switch.
Except for God of War, that is.
From the splendid 70 hours I put into The Legend of Zelda: Breath of the Wild to the frenetic multiplayer of Splatoon. Every title released by Nintendo, barring perhaps one or two, has instantly taken over my gaming time.
Especially in year one, Nintendo paced the announcements and releases of their games perfectly. Sure, there was initial growing pains when it came to the amount of games.
But that's time people should have used to play Zelda instead of complaining.
Once the Indie floodgates opened, they provided visibility for a plethora of games available on PC, PS4, and Xbox One which were now available to be played on the go. Because a lot of these titles aren't graphically demanding, the transition happened seamlessly.
Flash forward two years and we've been blessed with amazing Indie titles like Stardew Valley, Hollow Knight, and Golf Story. By the looks of it, it doesn't seem like publishers are going to stop providing us with critically acclaimed games.
The Switch does everything it promised to do without a hiccup. Play it in your hands, dock it, or slide the joycons out and tabletop it. What seemed very comical in the original reveal trailer, like apartment girl bringing her console to a rooftop party, suddenly became a reality.
It didn't take long for us to have multi-Switch Mario Kart tournaments at the office. Understandably so.
The Switch is just good ol' fashion fun.
console