The "Metaverse" of Games That Big Companies Are Betting on Is Growing?
Today, more and more games are attempting to delve into the metaverse. But Ark: Survival Evolved Started this Process 6 Years Ago.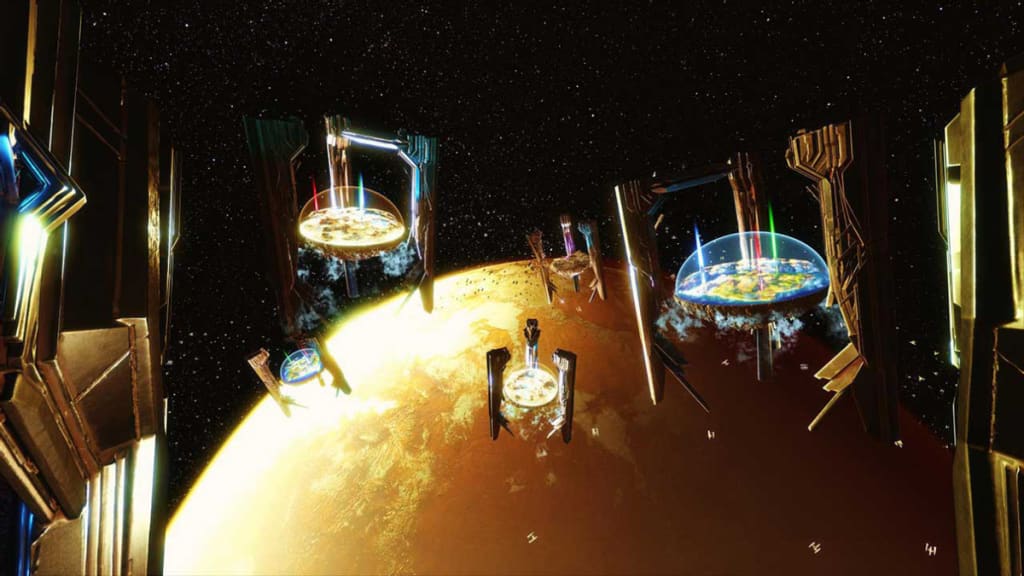 The metaverse is a concept that has been eagerly awaited by the world's Internet capital in recent years and may be slightly unfamiliar to the average gamer. Today, more and more games are attempting to delve into the metaverse. Fortnite, Beat Saber, Roblox, and other well-known games have entered the game, and the capital circle is even more excited about it. In March 2021, game developer EpicGames completed a $1 billion funding round, making the "metaverse" an instant hit.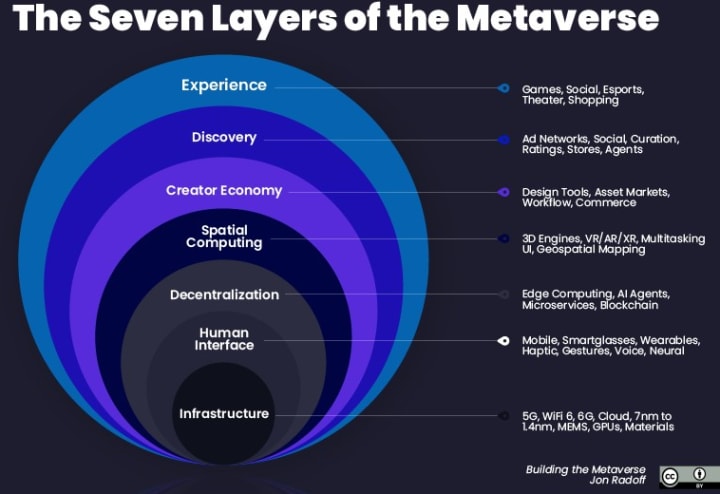 Did you know? ARK: Survival Evolved, a sandbox survival game on Steam, has been around for six years and has a similar "metaverse" concept. In the six years since its release, the game has sold more than 20 million units and has been on the Steam charts many times, building a sandbox universe that players can play for thousands of hours without getting bored.
A multifaceted sci-fi universe, a realistic survival experience.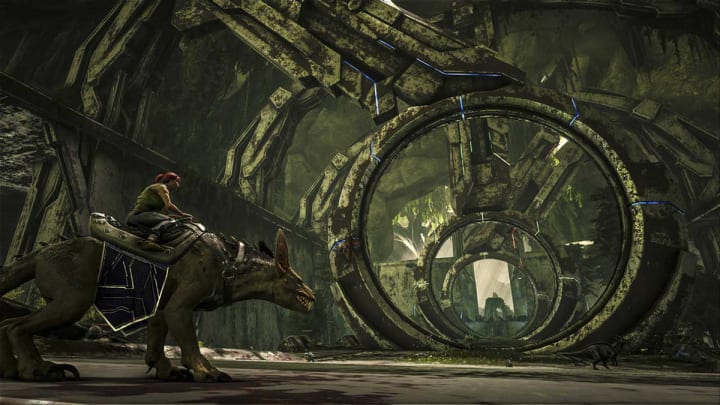 "I thought ARK: Survival Evolved was a survival game that took the player to an ancient world to survive, but after a deeper experience I realized it was a science fiction game. The most appealing thing is that there is not just one world in ARK: Survival Evolved, but millions of them."
At first, players enter the game world and find themselves surrounded by many dinosaurs, the titans of the ancient world, and enjoy a harsh survival experience in which humans and dinosaurs coexist, but as time progresses, players will find that their technology evolves and only after defeating the final boss will they truly discover the secrets of the ARK world.
As it turns out, ARK: Survival Evolved is built in a large sci-fi world in which humanity has suffered an apocalypse and embarked on Project ARK to save itself, and the different maps players experience are simulated worlds built-in Project ARK. With each new expansion, the development team brings a new world to the player: Scorched Earth, Aberration, Genesis, and many more DLCs surprise the player with a variety of very different creatures and biomes, building a grand and orderly universe.
Free interaction, creation of a commercial ecosystem in the game.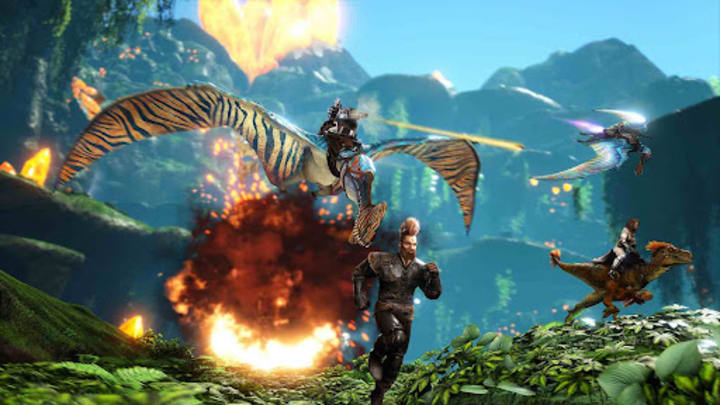 In ARK: Survival Evolved, players can freely interact with each other and their actions and decisions will affect the entire server, which is in line with the current concept of "metaverse".
In ARK: Survival Evolved's PVP mode, for example, it is very difficult for a player to win a clan war alone. To beat the others, players have to learn to cooperate with each other. First of all, players must set the tasks of each tribe member, assigning the tasks of resource gathering, weapon making, and fortification building, so that a complete economic system can be generated and the overall strength of the player's tribe can be increased, thus facilitating victory in the war.
The game environment and the distribution of biomes can be influenced by the players, causing all sorts of unexpected changes. If the interaction between players is orderly, it can even lead to a unique trading system on the server, resulting in a fascinating game experience.
Player-created mods to create a unique "metaverse"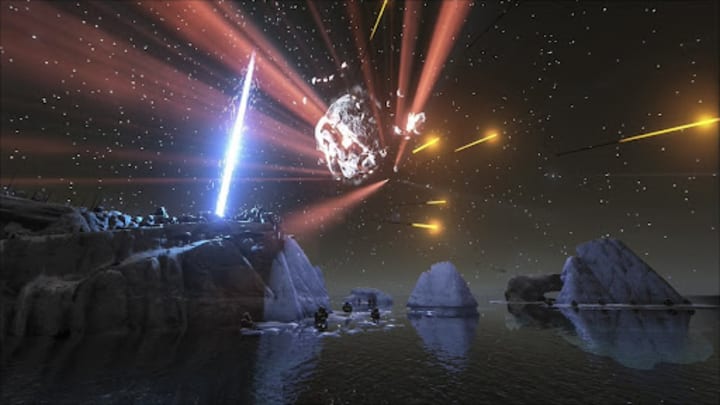 In addition to in-game interaction, players can get deeply involved in the development of ARK: Survival Evolved. Through Steam Workshop mods, players can unleash their imagination and create their own dream worlds, replicating the Hidden Leaf Village, abbreviated as Konoha (Naruto), creating the Avengers, and even piloting a Gundam to battle Godzilla... Isn't this the tip of the Iceberg of the metaverse?
It's also worth mentioning that the ARK: Survival Evolved development team took notice of some of the content from the mods and incorporated them into the game's official content with the players' consent. For example, the Crystal Isles map and the recently released "Lost Island" called on players to contribute ideas, allowing them to participate in building the entire universe.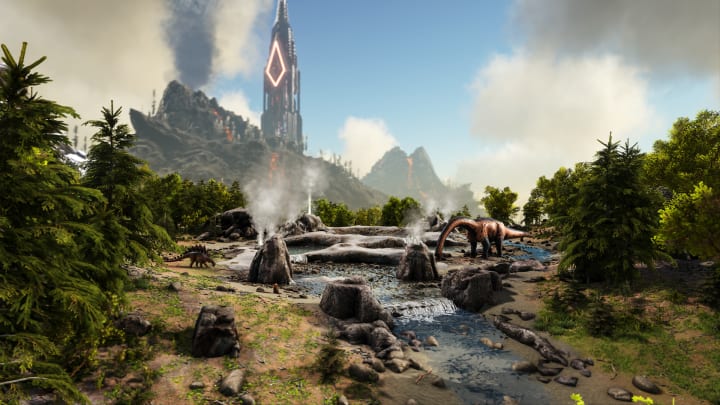 After six years of development, ARK: Survival Evolved is already ahead of many similar games in terms of depth and breadth of gameplay, and its sandbox universe is in some ways the prototype of a "metaverse." Although ARK: Survival Evolved is still far from being a "metaverse" game in terms of technical conditions, its great freedom of gameplay and grand vision of the world have already captivated millions of players around the world.
We have reason to believe that the "metaverse" is the ultimate form of the future of gaming and even the future of the Internet, but humanity still has a long way to go to create that virtual world parallel to the real world. ARK: Survival Evolved, however, is a game that had a similar vision six years ago, and has continued to refine it, building a grand universe that is, I must say, quite advanced in its vision and awareness.