Star Wars Game Rumor: Is 'Knights Of The Old Republic' Coming Back?
The award-winning Knights of the Old Republic games are, quite simply, the stuff legends are made of.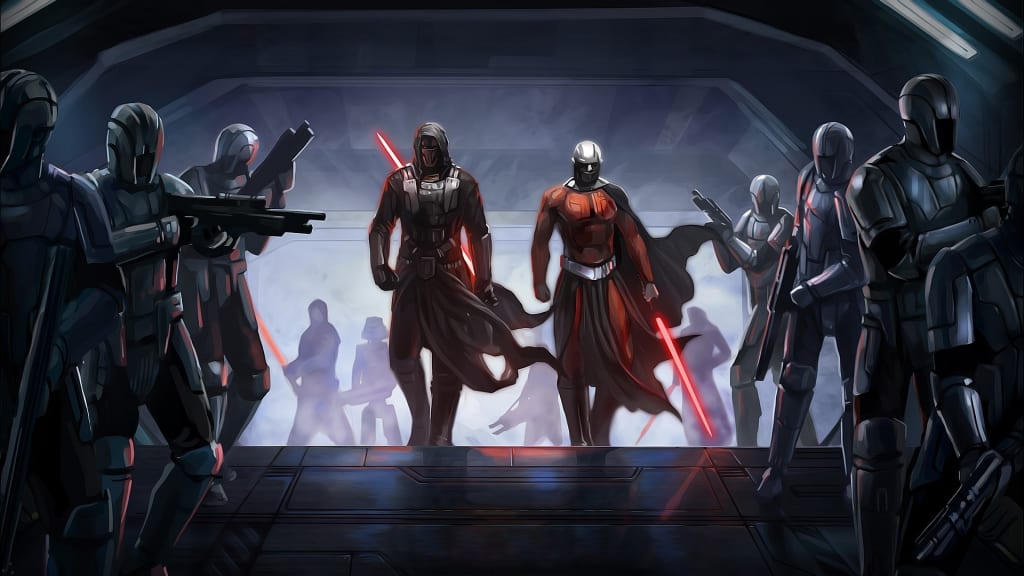 Image via BioWare
The award-winning Knights of the Old Republic games are, quite simply, the stuff legends are made of. The first game was released back in 2003, and was set thousands of years before the Star Wars Prequel Trilogy; it used this setting to give us armies of Jedi and Sith in conflict for the fate of the Galaxy, and Mandalorian armies that sweep across the Galaxy.
Against this backdrop, you play a Force-user — and, radically, your actions dictate your allegiance. In these games, it's actually possible to fall to the Dark Side (and yes, the Dark Side powers are seriously cool). There are even alternate endings for the Light and Dark sides!
Now, we're getting tantalizing hints that Lucasfilm is planning to return to the 'Knights of the Old Republic' franchise in a big way...
When Disney purchased Lucasfilm back in 2012, they had to make a difficult decision; they discounted the old Expanded Universe, dubbing these stories "Legends." Only the movies, TV shows and a handful of other pieces remained canon. While this decision meant Star Wars lost a lot, it gave Disney the freedom to relaunch the film franchise, and start building the universe from scratch.
Little by little, though, Lucasfilm has been pulling some of the best bits of the Expanded Universe back into canon. Excitingly, Season 3 of #StarWarsRebels included a nod to the ancient Mandalorians' war with the Jedi, hinting that the "Knights of the Old Republic" era was returning to the canon.
Showrunner Dave Filioni explained that this was completely intentional; in his view, that war is fundamental to understanding the Mandalorian race.
"The Mandalorian-Jedi War that I have in my mind is very much derived from the oldest style of thinking of Mandalorians, which was that their weapons, their arsenal, their technology had a massive increase once they collided with the Jedi and found these force-wielding people that had abilities they didn't understand. Their armor is a reaction to the Jedi, and I've always believed that because that seemed to be something that would be in the DNA of the Joe Johnston [concept artist on the original Star Wars trilogy] designs of them as super commandos."
Rumors Of A New 'Old Republic' Game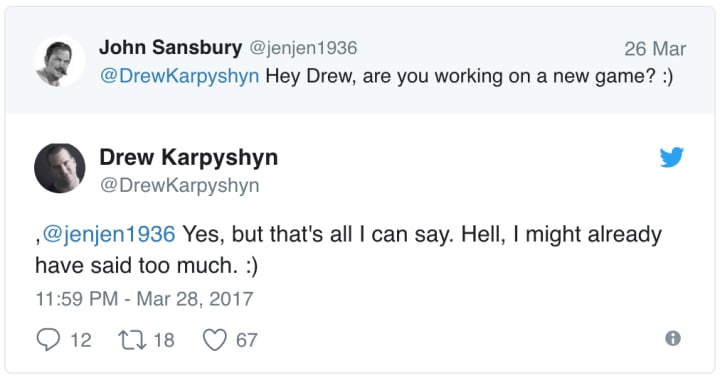 Drew Karpyshyn was the writer of the Knights of the Old Republic games (he went on to write a series of novels set in a similar era). He's apparently working on a new game — and he's currently unable to reveal what it is.
Meanwhile, gaming journalist Liam Robertson claims that he's been told a Knights of the Old Republic game is in the works. According to Robertson, BioWare — the company who developed the original games — are pretty much focused on Star Wars right now. If his reports are right, it's only in an early stage, and changing shape as it's developed:
"I've heard that it isn't exactly a remake anymore, but it started as a remake/revival. Now it's kind of going from that blueprint in sort of its own original thing. I guess we'll see what that turns out to be, but they are prototyping it right now."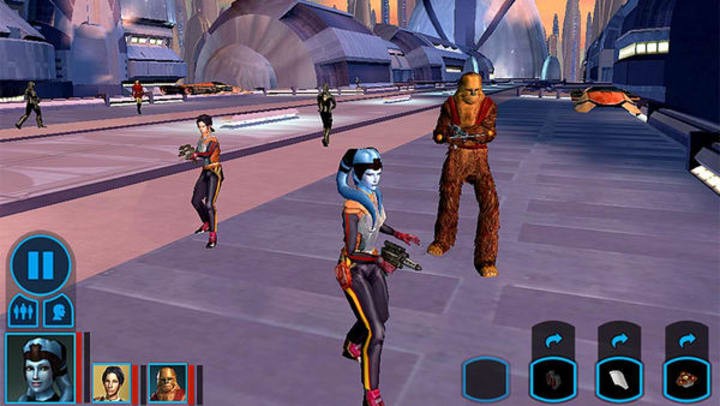 Robertson explains that the goal is to wipe the slate clean by embracing the new Star Wars canon in game form, rather than tie the franchise down to the old Expanded Universe.
So far, these are only rumors, so they should be taken with a pinch of salt. That said, I firmly believe Lucasfilm will be looking at this award-winning franchise and considering what to do with it; the brand alone is too powerful to be ignored.
If these rumors are right, we can expect more hints that this era is becoming canon, eventually followed by an official announcement. I wouldn't anticipate it being at this year's Star Wars Celebration; if the rumors are accurate, the project is still in an early stage.
But in a year's time? Who knows; we'll just have to keep our ears to the ground for more news...