Sonic the Hedgehog (Android) Review
Rollin' Around at the Speed of Sound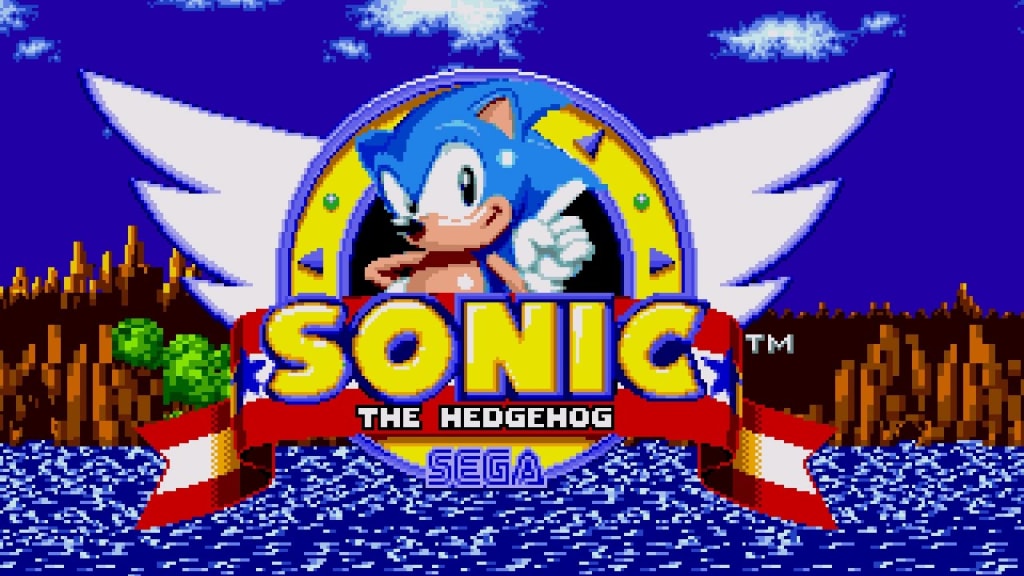 I grew up with Sonic the Hedgehog. The first game was released when I was two years old and I remember watching my brother play it. The colours must have been pleasing to my baby brain. I would be sprawled out next to him on the floor and he would be making this blue blur run from one side of the screen to the other, passing palm trees and bugs one minute and then dodging lava and spikes the next. I loved it.
With the release of Sonic Mania and arriving soon for PC after a two-week delay, I thought, What better time than now to review the most loved games of its generation?
However, I didn't want to review the Mega-Driveversion because, well, I don't have my Mega-Driveanymore and I didn't review the Steamversion for no other reason than I didn't know it existed until after I wrote this review, so instead I will be reviewing the Androidversion of Sonic the Hedgehog.
Straight away the nostalgia hits you. If you have ever played a Segagame, you know what I'm talking about. The "Saygaaaah" every time you load in is now and will always be one of the greatest noises in video games, for me at least. This version was handled by Christian Whiteheadand Headcanonwho are/were also at the helm of Sonic Mania as well as numerous fan-games about Sonic.
The gameplay stays generally faithful to the original release, although, with some improvements, the game will now run at a rock solid 60fps, has widescreen support, and also boasts a remastered soundtrack. There has also been some quality of life changes that make viewing all the on screen elements work for even the smallest compatible screen. My phone doesn't have the biggest screen going but everything looked and sounded fantastic to me as I played.
These changes include where the life counter is displayed on screen, as the game is controlled by a virtual D-pad and button. The player's hand would obscure this if it was left in its initial position; it is now displayed in the upper-right corner of the screen next to the pause button.
Whilst talking about the virtual controls, these are easily the weakest part of this port. They are slow to react which really isn't conducive to a good Sonic experience. The button for jumping is marginally better than the D-pad. The D-pad doesn't accept diagonal inputs, meaning if you are used to holding diagonally down to initiate a roll, you are out of luck my friend. It takes some getting used to but doesn't detract too much from the overall fantastic experience. You can always just use a Bluetooth controller and save the hassle of the on-screen virtual controls altogether.
Other changes from the original are the inclusion of Knuckles the Echidnaand Miles "Tails" Proweras unlockable playable characters. They retain their respective move-sets from Sonic the Hedgehog 3 and Knuckles. Tails can also accompany Sonic ala Sonic 2 and Sonic 3 and Knuckles. While being accompanied by Tailsas either Sonic or Knucklesyou can control Tails'flight and use him to get to hard to reach areas. This is the only real gameplay change from the original in this instance.
All in all, Sonic the Hedgehog on Androiddevices feels like both a love-letter to the series as well as a best of, taking elements from all three of the first games (thegoodones) and wrapping them all up in a Sonic one-package. Having seen what I have seen of Sonic Mania, the same could be said for that too, but that will have to wait until I get my hands on it.
handheld
About the author
I'm 29, living in Scotland, I have a degree in Digital Publishing and Visual Communication but have always enjoyed writing, primarily reviews and articles in the gaming sphere, ranging from indie games to triple A games and all in between
Reader insights
Be the first to share your insights about this piece.
Add your insights