Six Ways to Liven Up Your Sims 4 Console Gameplay
Unique ways to make your Sims 4 Xbox/PS4 games more exciting without mods!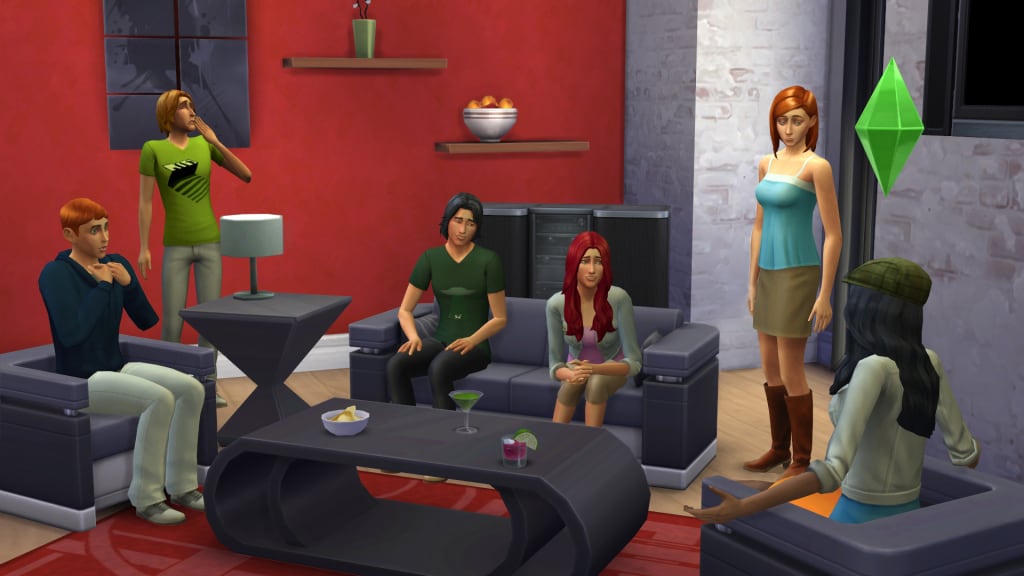 If you have been playing the Sims 4 as much as I have during the lockdown, then you have probably hit a bit of a brick wall when it comes to spicing up your gameplay.
For my fellow Sims 4 Xbox/PS4 players, it can be frustrating to not be able to use the latest mods to bring your game up a notch, but there are still so many ways that you can bring back the excitement!
Rags to Riches
Create a bedraggled sim and move them into the biggest and most expensive lot that your starting funds can buy. Then try your luck at transforming them from the poorest in the neighbourhood to the richest.
This is a great way to play if you really want to challenge yourself into playing the Sims 4 without using cheats (yes, even 'kaching').
Get your sims to eat free chips from the bar, sleep on park benches and mooch from friends to drag themselves to the top echolons of sim society.
If you own the Sims 4: Get Famous, you can step it up a notch and take your sims from lowly nobodies to prestige A-listers by schmoozing with celebrities and climbing up the acting career ladder.
Another alternative is beginning your game with a poor family and focusing on one 'gifted' child to grow up to become rich and famous.
Build a Farm
Go back to nature and create some sim country-folk to run a farm full of fruits, veggies and animals.
You'll be surprised with how many simoleons your sims can make by selling produce, and you could even set up a farm shop with the fruits of their labour.
If you don't feel like building your own farm from scratch, there are some incredible creations on the Sims 4 gallery to tickle your fancy.
Plus, if you have the Pets expansion pack, you can use the gallery to download anything from lions to sheep!
Stir Up Family Drama
What is a game of sims without drama? Nothing.
There are so many ways that you can create family drama between your sims that keeps you on the edge of your sofa. A few ideas to get you going: saucy affairs with the in-laws, a sibling rivalry, secret family members, or even evil parents.
Download Gallery Creations
You will be amazed at the creations of other simmers on the Sims 4 gallery. Whether you're looking for a lot or sims to fit a certain storyline, or just want somewhere new for your sims to visit, you'll find it all here.
Some of the best venues I've found on the gallery include snowy chistmas markets (perfect for Winterfest), quirky themed restaurants, and nightclubs that are realistic enough to make me jealous of my sims.
Run a Business
Relieve the guilt of abandoning your WFH schedule for playing sims for hours by becoming a sim business mogul.
With the Sims 4: Get to Work and Sims 4: Dine Out expansion packs you can build up your empire with retail stores, restaurants, bakeries and more!
Items that can be sold in a retail store:
Buy mode objects
Collectables (insects, rocks, fish, frogs)
Paintings
Photographs
Food
Fresh produce and herbs
Objects crafted with the woodworking table
Books
Clothes
The possibilities for your sims businesses are endless, your sims can run anything from cat cafes to computer shops. This is a great way of incorporating your sims interests, for example your bookworm sim could run a bookstore.