Rocket League going Free-to-Play
It will also no longer be available on Steam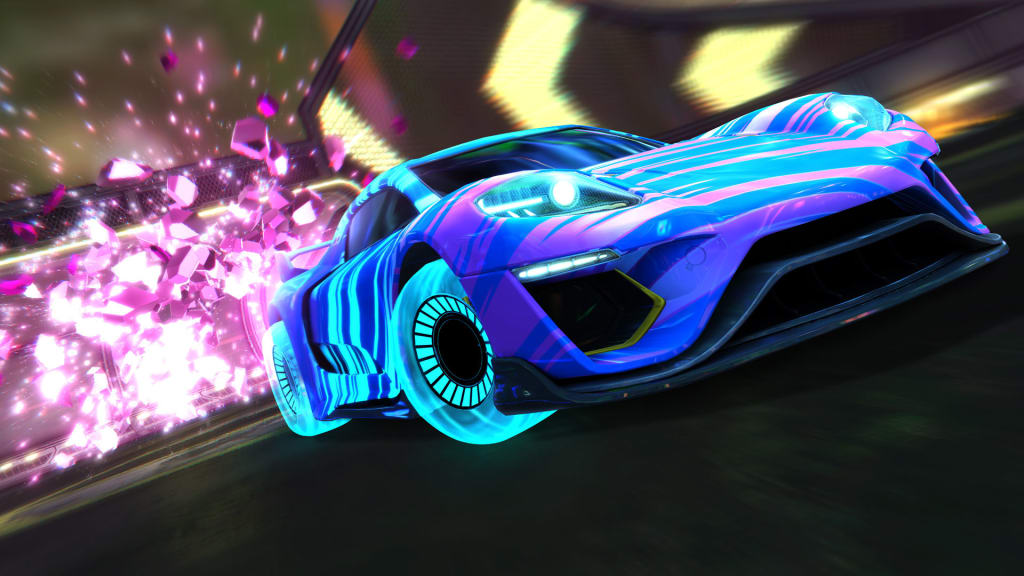 Developer Psyonix has announced that their 5-year old smash hit title Rocket League is officially switching over to a free-to-play model this summer. Once this happens, the game will no longer be available on Steam, requiring new players on PC to download the game via the Epic Games Store.
Those who have already purchased the game on Steam will be able to continue playing through Valve's platform, while receiving some nice goodies: "Anyone who has played Rocket League online between its release and July 21 will receive the Faded Cosmos Boost and Legacy status, which grants new items including a Golden Cosmos Boost, Dieci-Oro Wheels, Huntress Player Banner, Est. 20XX Title, as well as all past Rocket League-branded DLCs if you don't already own them, and 200+ "Common" items will be upgraded to "Legacy" quality. Items will be granted at the launch of free to play."
It also may be worth noting that the release will come with updated tournaments and a revamped challenge system. Most important of all though, it'll come with cross-platform support, allowing you to play against players who are playing the game on any other platform. No need to worry about getting the game on the same console or PC platform your friends play on !
"Plus we're introducing cross-platform progression with free to play, and you'll be able to bring items, Rocket Pass progress, and your Competitive Rank to every platform where you play Rocket League, thanks to an Epic Games Account. There's a lot more to share about that, so stay tuned in the coming months.
There will be plenty more to reveal as we get closer to Rocket League's free to play launch, like new features, content, and the cross-platform progression we mentioned above, so be sure to follow us on Twitter and visit RocketLeague.com for the latest updates. We'd like to thank everyone in our community for your continued support as we approach this milestone, and we're looking forward to introducing our game to a whole new audience!"
They've also mentioned that the core gameplay remains the same, so if you haven't played Rocket League already then you should definitely look forward to doing so once it goes free-to-play. While it's a bummer to see it going off Steam, at least current owners will still be able to continue playing it on their platform of choice. It's one of the best if not the best sports game out there. It's easy to pick up and play whenever, yet highly competitive if you choose to climb up the ranks in Ranked mode. You can get used to the game by playing with bots or online players in casual matches - or both.
You can play in teams of 4, 3 and 2, or you can show off your solo skills in 1v1 duels. The soccer or football-like mode appropriately labelled as Soccar isn't the only mode you can enjoy in Rocket League. There's also a hoops mode as well as a volleyball-like game mode called Dropshot.
If you'd like a crazier, chaotic version of Soccar then you're gonna love the Rumble mode, where every player gets a random power-up every 10 seconds. Some of these power-ups include covering up your car with spikes to attach the ball to, launching a tornado, swapping your position with another player and more.
Rocket League has been a major success ever since it launched. Did you know that developer Psyonix already made a game like it, exclusively for the PS3? Yep! It's called....Supersonic Acrobatic Rocket-Powered Battle-Cars. What a name. No wonder it didn't garner the same amount of popularity as Rocket League did.