'Red Faction: Guerrilla Re-Mars-tered' Is Coming to PS4, Xbox One, and PC!
Wanton Martian Destruction Awaits in Marvelous 4K Fashion!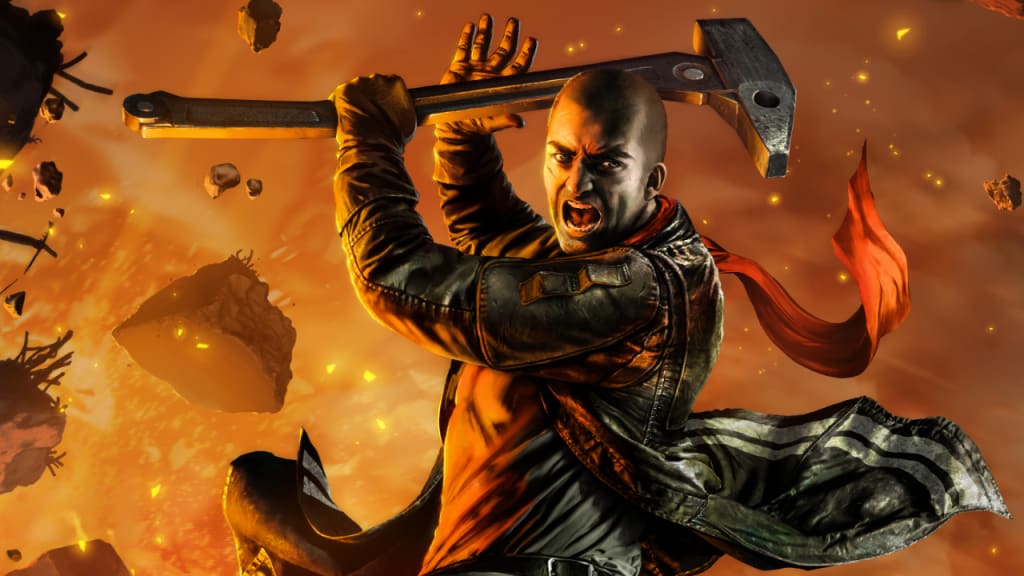 In super pun-tastic fashion, THQ Nordic has announced that they plan to re-release one of their all-time bestselling titles from 2009.
Red Faction: Guerrilla Re-Mars-tered (see what they did there?) will release in 2018 and will be receiving the full 4K makeover to bring it up to date with today's top-selling titles.
The original game was hailed as a huge success by the fans and the press alike for its openly destructive nature and the fast-past, multi-faceted multiplayer elements.
With an all-new shift in the perspective and the upped anti and destruction, this title took what the game did best and turned the dial up to eleven.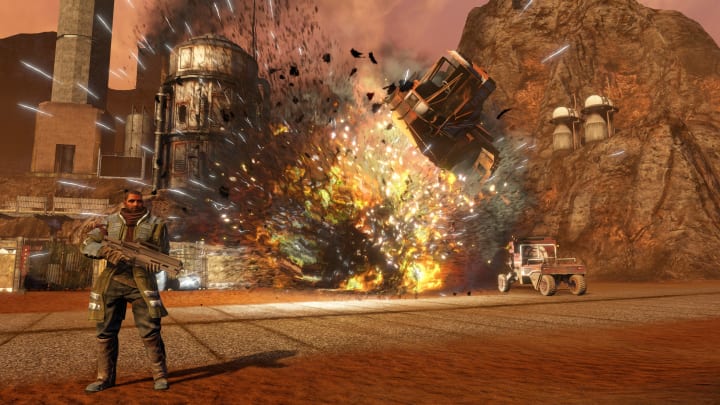 Guerilla was the third Red Faction game to hit the market. The game switched from being first-person perspective to third-person perspective, which, at first, was received with skepticism. However, fears were fast allayed as players jumped into the dust and explored their new open-world environment with far greater degrees of freedom.
It was a move that ultimately paid off, as it allowed unparalleled exploration advantages and with the new emphasis being so much on open-world exploration, this was key to unlocking that perspective freedom.
The team at THQ and Volition really ramped up the destruction element, meaning that players were able to really revel in the glory of Martian malevolence in far greater detail. More bang for your buck was the intention. Plus, you were able to destroy bigger buildings with far greater accuracy and devastation. It was a very cool game to play—believe me, if you haven't played Red Faction: Guerrilla, you need to.
Set in 2125, some 50 years after the original Red Faction, Alec Mason, a freedom fighter of the Red Faction, faces off with the Earth Defence Force (EDF) on Mars. With an all-new approach to the game mechanic and game-style, this iteration was widely regarded as one of THQ's top titles.
The events in the series follow a basic plot line of life on Mars in the colonies. Mars is basically a mining rock—there is no other good that can come from the planet other than the various minerals that can be found in the rock deep under the surface.
The miners are forced to work like slaves and are, over the years, forced to work harder and harder by the EDF. This is where the first game picks up the action.
A revolt, a rising of the persecuted up against their overbearing and power-hungry corporate machine. Red Faction is seen as a long-standing classic and a game that still treads water well against other shooters. From this, the following games spawned.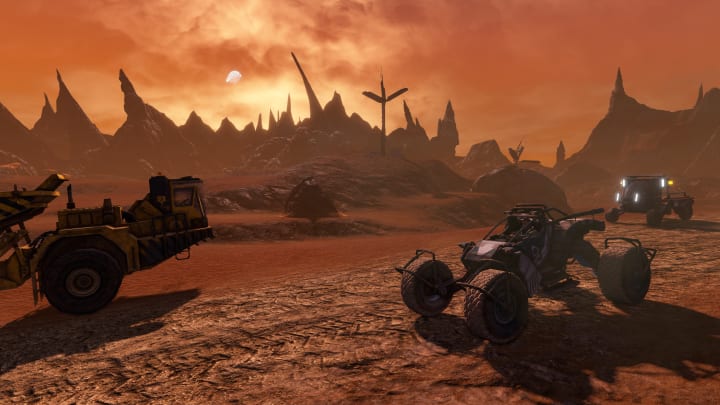 The Re-Mars-tered version will feature a new and improved lighting system, a fully reworked graphics configuration, native 4K support, improved shadow rendering, and a shader and post-processing rework.
Although it has not been announced, it is likely that the game will release with all three DLC's included. These include the campaign add-on Demons of the Badlands, the Multiplayer Pack (additional mp modes), and the Smasher Pack (added more destruction, basically).
This new iteration has no official launch date, but is touted for release some time in Q2 of 2018. So we can expect an announcement any time between now and June. I will be the first to buy this title. I cannot wait to jump back into the Martian dust and start picking apart the EDF in 4K brilliance. I'd take that one step further and inquire into the next organic Red Faction title—what's happening there?
Be sure stay tuned to Vocal for more, and keep checking the games and geeks boards for more great content like this.
new releases
Writing from within my couch pillow fort. I love nothing more than exploring the deepest, darkest fathoms of geekery. From games to movies and all the funniest listicles in between. Note. Nerd Things Are The Best Things