Rage Quit: Gaming Rants & Reviews
Legends of Runeterra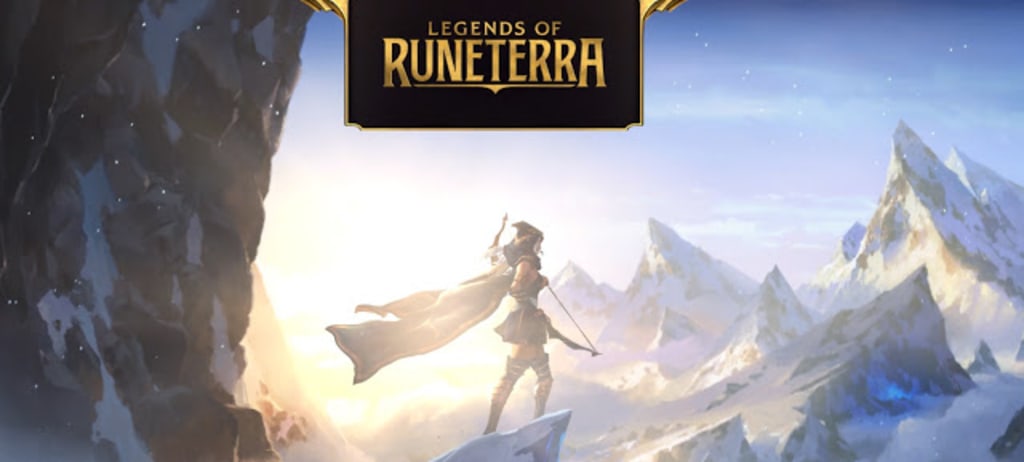 Today I'll be going over Legends of Runeterra. If you're a fan of Shadowverse or Hearthstone game play style, you will probably enjoy this game as well. Its powered by Riot Games so if you've played League of Legends you should definitely add this to your gaming list. This game has an easy deck building system, simple tactics, and beautiful artwork to top it off. As an artist myself, good game art and graphics is ne of the main reasons I will keep playing a game.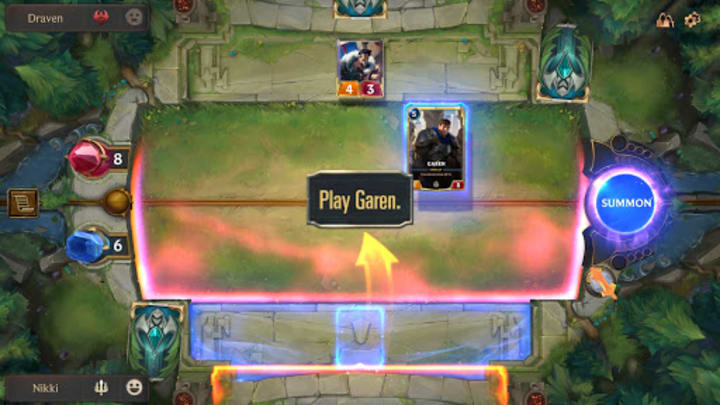 Runeterra will start you off with a tutorial making sure you know what you're doing before diving into the game. It'll run you through the basics of using your cards and skills to use against an array of leaders. If a mistake is made you have the option to replay the battle. Playing through the battles a few times can show you how using certain cards in specific orders will cause different chain of effects or damage.
After the tutorial, you can continue to strengthen your cards and skills through a list of challenges. Each challenge teaches different ways to use cards in combinations to successfully take out your opponent. As you complete each one you'll get points towards unlocking rare and exclusive cards! Tons of cards to unlock to build the greatest deck of all time. 40 Card decks almost aren't enough for holding all these amazing cards. You do get to make multiple decks so you don't have to stick with having to keep updating the same deck each time you want to try out different combination of cards.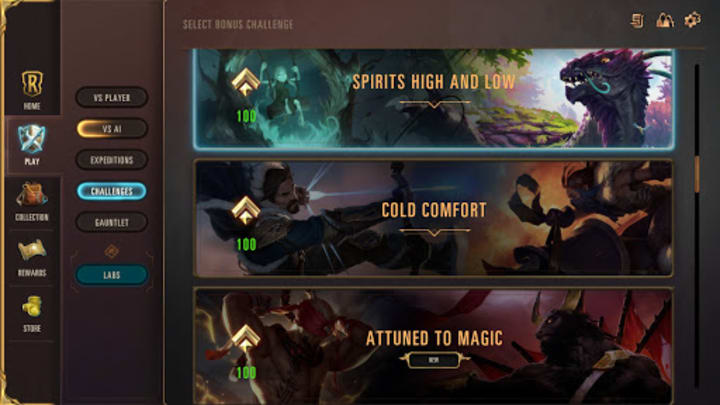 They offer a ton of other rewards as well. So many exciting bundles to unlock and see what awaits you. Continue to battle through and open special vault rewards available only at certain times. Vault opens up every week so there's always something worth working towards. I don't have a lot of patience when it comes to waiting for rewards. Feels like I'm being teased with all the neat prizes ready to be collected.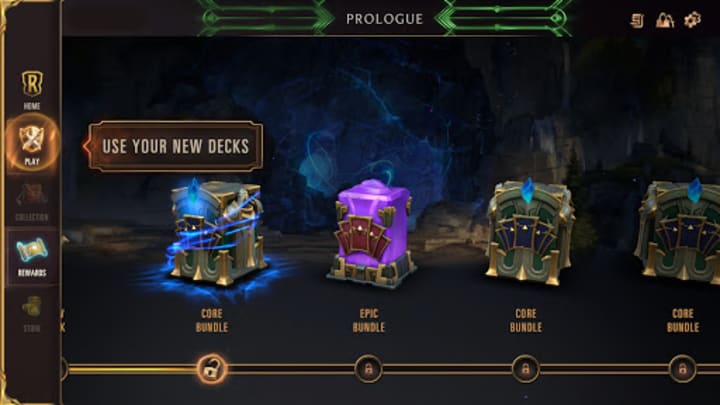 There are so many other things you unlock as you go the wait time is nothing at all. Like many other games, they offer login rewards to help you get ahead just for having good attendance. 😊 There's no way to beat free items for just opening the game. Fancy chest are always enticing. Especially ones loaded with goodies. You can earn tokens to unlock other game modes to win even more loot!
Runeterra's in game shop has many things to offer to help customise your experience. There are different boards, guardians, card backs, packs, and more to be collected. Customization is always one of my personal favorites. I love being able to change up the look of my games every once in a while. There's plenty of combinations to switch around the more you collect. When I create my overlays to stream games I play, I do my best to match my overlays with the look of the game. Being able to customize my game gives me more inspiration for my layouts.



One of the absolute cutest things in game are the guardians. You can get them to react as you play by clicking on them while on the board. They have a handful of different ones to buy in the game shop and I have to have every one of them. Runeterra caught my eye immediately with the beautiful aesthetic. Here is some of the beautiful artwork I mentioned earlier. I love a visually pleasing game. It helps to keep players engaged when there's minimal gameplay or content. The home screen changes occasionally as you login. Each scene contains a gorgeous landscape.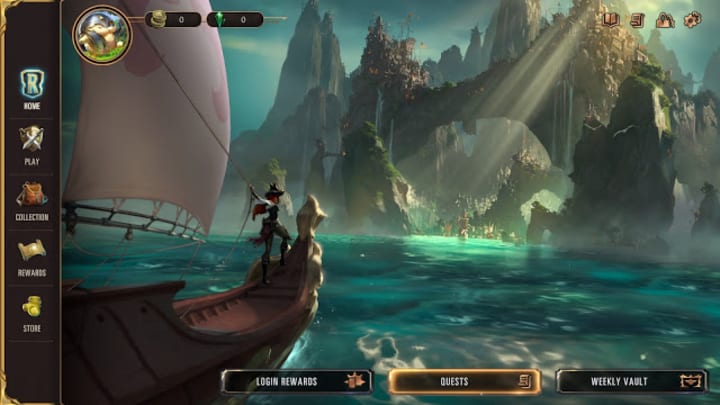 Some cards have beautiful effects when played during battle. Spells and leveling up cards cause some pretty amazing cinematics as well. The cards transform as you play them on the boards creating new imagery. The skillful combinations make the whole battle experience a colorful burst of excitement.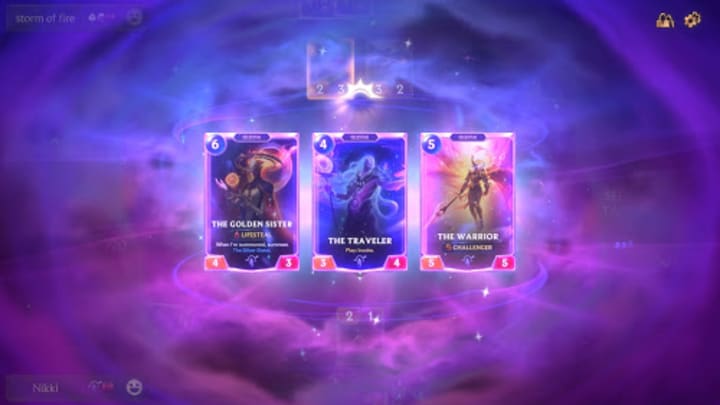 This game gets ⭐⭐⭐⭐☆ for being so beautifully created, having a user friendly interface, and the fun, strategic gameplay. It's a wonderful game for all ages to enjoy. If you enjoy breathtaking artwork and challenging gameplay, this may be the game for you.