Quick Tips to Draft position in Fantasy Football
Playing online games sounds so easy that people end up losing the game due to overconfidence.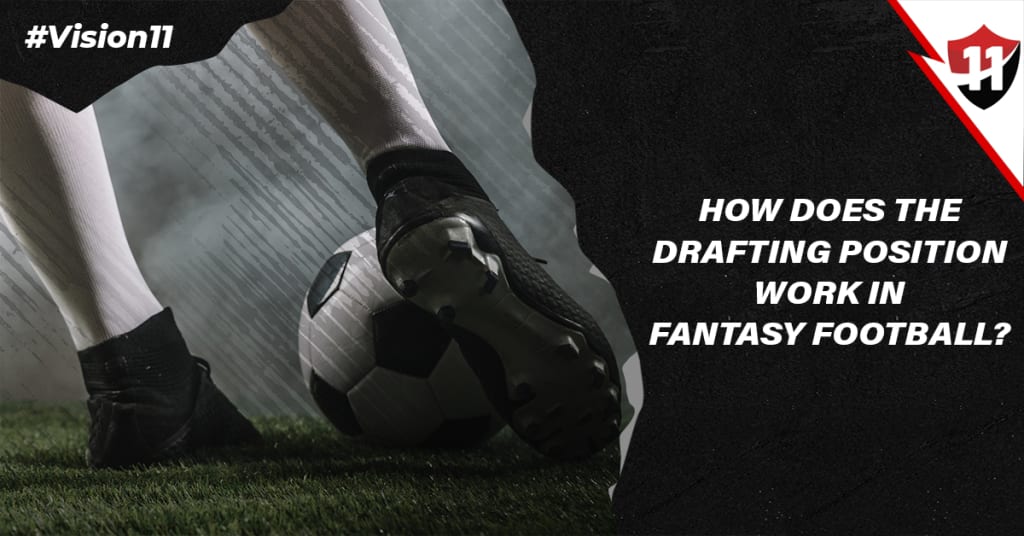 Vision11
Fantasy Football is equally challenging as Football on the field. Way drafting a team is one of the biggest challenges on the football ground, the same way drafting a team matters as it affects your chances of winning the match. The quirky expert tips help you to avoid the silly mistakes you make while playing fantasy football.
However, the foremost thing while drafting a team and playing fantasy football, you should be dominating the draft from first to last round.
Let's move forward to take quirky tips of creating Fantasy Football drafts position
Running Backs
Loading running backs should be your first priority while approaching the draft in fantasy football. A user must know who all are the running backs and get the volume.
To hire a running back, make sure that RB has the ability to handle the workload and also has a good past history in the same. There will be rookies while playing, make sure you break out easily.
With time this strategy has become important, as now teams are starting to give equal time to RB's to play and give their equal share to the team. However, RB positions are scarce, so hire running backs as early as possible.
Average Draft Position
Knowing the average draft position, while drafting is very important. The worst thing that can happen while drafting, that the opponent chooses the player that you were willing to hire for the game. Hiring the desired players in fantasy football is possible with the information of players when they are coming off the board. The majority of players draft by following ADP, you have to think out of the box.
Mock drafting is the best method of best drafting for fantasy football. Most of the fantasy users don't know about the players drafted after round 4. Do a lot of mocks to be ahead of your opponents in the drafting game and to ensure your win on Vision11.
Tight End Position
According to experts, a tight end position is something that enhances your chances of winning Fantasy Football. Every year there are 1-3 tight ends from the last year and drafted early in the game.
Tight ends might not be as important as other positions, but it also contributes to your victory in Vision11. TE position is quite volatile and can get you many fantasy points. No matter how it is going after rounds you will be loaded at WR and RB.
Balance your Roster
Firstly, balance players who have upside and those who are consistent, as it increases your winning chances in the game. For example, in the first 1-4 rounds of fantasy football, you need the best and experienced players. Along with that, you can take chances with upside and rookies. Balancing with ideal players in some new players is to balance the time and play safely while taking some risk.
Besides this, the amount of depth to cover multiple positions is also important to manage the fantasy football game on Vision11. If a player is hoarding on one position and doesn't know about the other position, it can bring a lot of difficulties.
Make sure the players you hire for fantasy football must have a depth of other positions too, just in case of injury and unavailability of another player.
Rookies
Playing safe doesn't mean you will not take risks and limit your chances of winning fantasy football. Rookies can be the next big thing in fantasy games. Most teams are loaded with rookies in later rounds, but sometimes, you might want to replace the running back with a Rookie in the initial rounds.
Conclusion
Playing Fantasy football on an online fantasy sports platform is not an easy task. Many users think that fantasy sports are all about just playing online, no; you must have game knowledge to survive in fantasy football. Your team plays a vital role in your chances of winning the game.
Hope the above drafting strategy helps you to build the best team to win on Vision11.