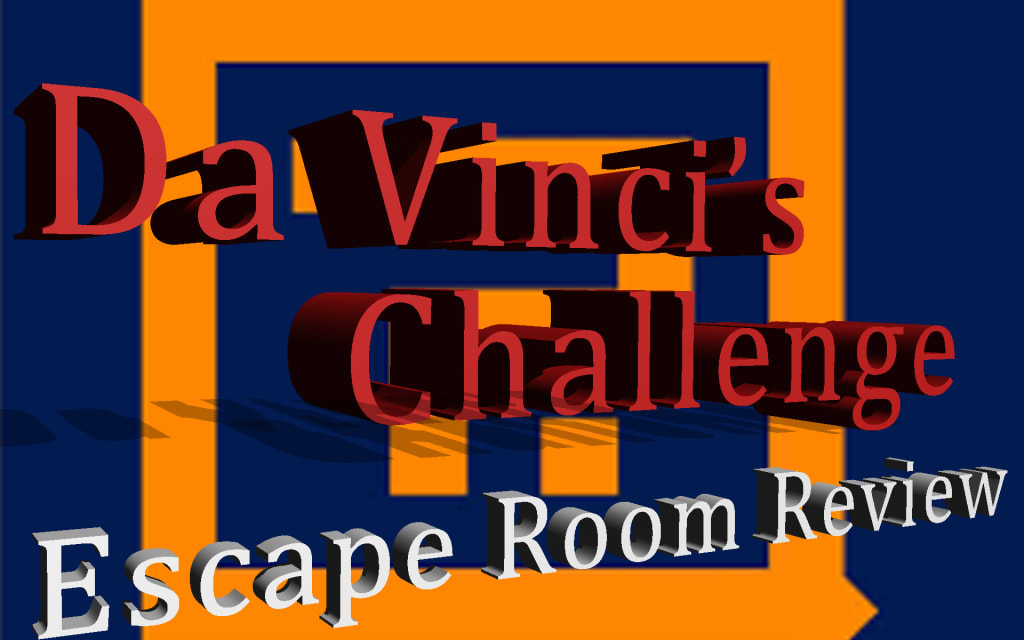 Whats going on guys, it's Dannis here in 1493 taking on Davinci's challenge at Quest Room to become his next apprentice. Not sure why the three of us are trying out for the same position when he's only taking one person. Do we just share the prize? Or do we vote someone out. Can we just draw straws?
Story:
You live in Italy, in the year 1493. The name of the Master Leonardo Da Vinci is known all around the world. Hundreds of students start follow him, hoping that the grand inventor will take them under his wing as an apprentice. There are so many young hopefuls, that Da Vinci built a room specifically designed to select candidates. Only the students capable of exiting this room in 60 minutes will be granted the honor to learn from Master Leonardo!
Details:
This locations offers three different rooms with a three more at a separate location down the road. This place is a little bit more on the expensive side at 99$ for two people, but the more players you add, the cheaper it becomes per person. Trust me when I tell you it's worth it. They do not mix you with strangers, so you don't have to make any friends, you book this game out for you and your team. Da Vinci only wants the best of the best as his apprentice, so this rooms comes in at a ⅘ difficulty. Not to worry though, I am sure you've come prepared.
Visuals:
Da Vincis challenge had amazing visuals. From the stars in the sky to the sand on the floor. Every part of the room looked as though it belonged. Even the floor, funny enough; the attention to detail was great. You can really see the time taken to transform this room to the 15th century. Nothing in the room seemed as though it was bought at your local 99 cent store, but rather everything was made just to fit this room, or well most of it any way. It just goes to show that if you put love into the visuals, you can make your audience forget you're in an office space off the boulevard. With that being said, Da Vinci has a solid five out of five star rating.
Puzzles:
The puzzles were very thought out. This game really utilizes teamwork in a great way. It's always nice when you have such an immersive game keep you immersed by leaving out any modern locks. Dont get me wrong, there was some great tech in the room, BUT the tech was built in such a way that it felt like old puzzles being solved. You know, the kind of puzzle that lets you know it's solved by showing you something cool?! And not just by revealing a key for a lock, but revealing something to move you along. Once again, five out of five sandbags for their puzzles.
Overall:
Da Vinci's Challenge was a challenge, but not too challenging for three players. We came in very excited to get started, and left wanting more. There is one thing, ONE thing out of the entire game I can say, "well now why did they do that"? Not because it was dumb or bad, but because at the time, I spent some time on a puzzle in the end to have a good laugh, and a prize. Needless to say Da Vinci had three great options to choose from, but hey you are hearing from me, aren't you?