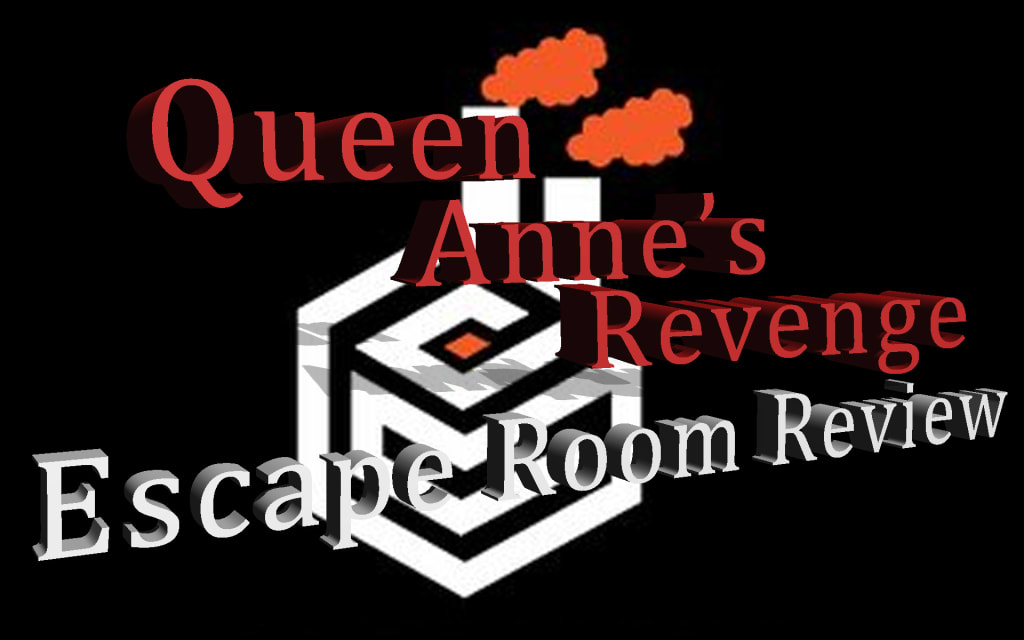 Location Closed
It's Dannis here from the 18th century Atlantic sea reviewing Queen Anne's Revenge by Quest Factory. The Clinic and Aztec put out some pretty high production games and I expected nothing less. Have you ever seen a ship in a bottle? Well, be prepared to see a ship in a box.
Details:
Located in near downtown Los Angeles, Quest Factory holds five rooms in a giant warehouse under the ten freeway. The Queen Anne's can hold anywhere from two to six players, starting at $33 per person. However, if the players are between the ages of 12-17, the price does drop to $22 for those players. So in this case, if you're looking to save some money, it might be worth having younger players on your team. Quest Factory is a private game, meaning they do not mix you with strangers. Your ship, your crew are about to take a ride on the infamous ship. Be sure you guys are ready to work together to survive the high seas, because this game has a difficulty rating of 7/10.
Story:
"Yo ho, yo ho! A pirate's life for me." Or at the least you will wish for that when faced with your real punishment. The year is 1710. After a rowdy night, you wake up with your team to find yourselves setting out to sea aboard the Queen Anne's Revenge. The shore is growing smaller and smaller as you head towards the open ocean. If you can't escape from the pirates and make your way off the ship, you will be sold into slavery… or worse! Can you avoid the pirates while solving the clues to find your way back home?
Visuals:
Quest Factory continues to blow my mind with every game. Their production value is soooo good. Their location is based inside a warehouse, giving it the perfect set-up. You are free to build as big and tall as you'd like, whereas in an office building, there are restrictions. I think that is why they're so good. When you walk in, you're not initially wowed because all the games are built inside boxes. Once you enter said boxes, you're immediately immersed. I found myself sailing on Queen Anne's ship, through the ocean. This has to be one of my favorite rooms production, because they managed to give it the effect that you are on the ship. This is the only room I have ever seen have a weather system—no, I don't just mean sound effects and flashes, but a good system. They managed to make it feel like it was raining! From start to finish, the production was great because everything we found and saw would be expected on a ship, including the captain! In the end, giving a very clever way off the ship, the team and I made it to shore and avoided death. I'll be giving this a crazy 5/5 eye patches.
Puzzles:
I found myself enjoying lots of the puzzles—actually, all the puzzles. There wasn't a point in the game where I was too confused and thought, well that doesn't make sense. They all seemed to be a good fit to the theme of the room. Without any or many simple combo locks or plain key locks, this room ran on lots of technology. It was like I was in the movie the Goonies, constantly triggering events while solving puzzles. Too bad Sloth and Chunk weren't there to help us out. But it made more sense they were not, because they're different ships. Anyway! Queen Anne's had all of us working together as a crew to avoid being taken out to sea. So all in all ,with the puzzles and amazing visuals, this was a solid room. However, the only thing that bothered me was the very last puzzle; I think the exit door was left open because we just gave it a push without doing anything. That doesn't affect how we felt about the rest of the game but left us feeling like, well we did it? But I'll still give it 5/5 golden doubloons for a good majority.