Prediction of Mumbai Indians vs Punjab Kings match
Mumbai Indians vs Punjab Kings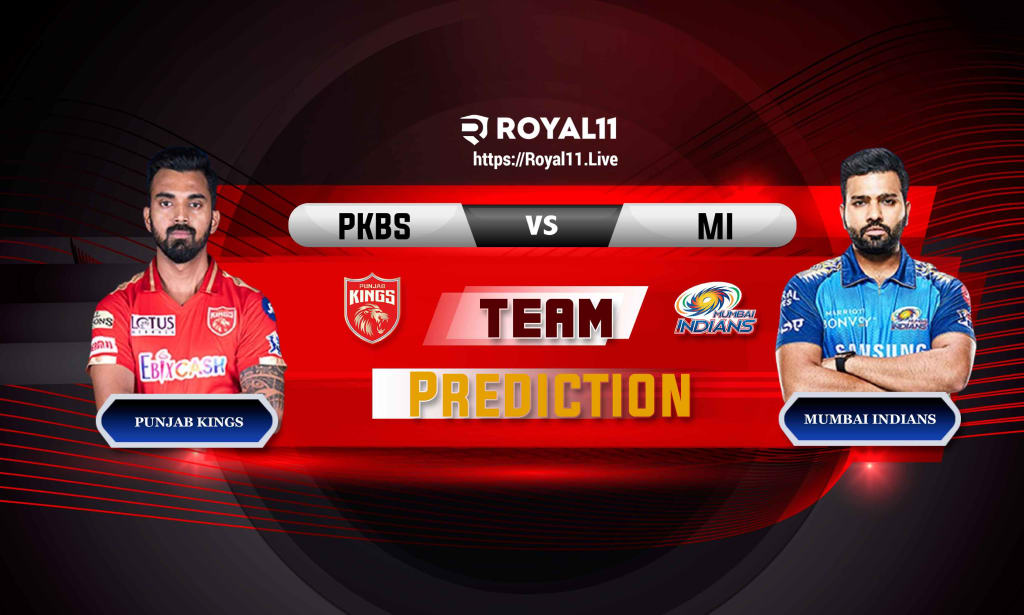 The 42nd match of Indian T20 Fantasy Premier League 2021 will be played tomorrow in Sheikh Zayed Stadium, the United Arab Emirates at 7:30 pm. Mumbai Indians will be playing against Punjab Kings to go further in the Fantasy Premier tournament 2021.
Do you want to know whether Mumbai Indians will beat Punjab Kings and level up their position in the Fantasy Premier League list?
Royal11 has invested time and effort to predict the winner of the 42nd IPL match 2021.
Team and Player Preview
Reviewing the performance of players will help to calculate the chances of winning for any team.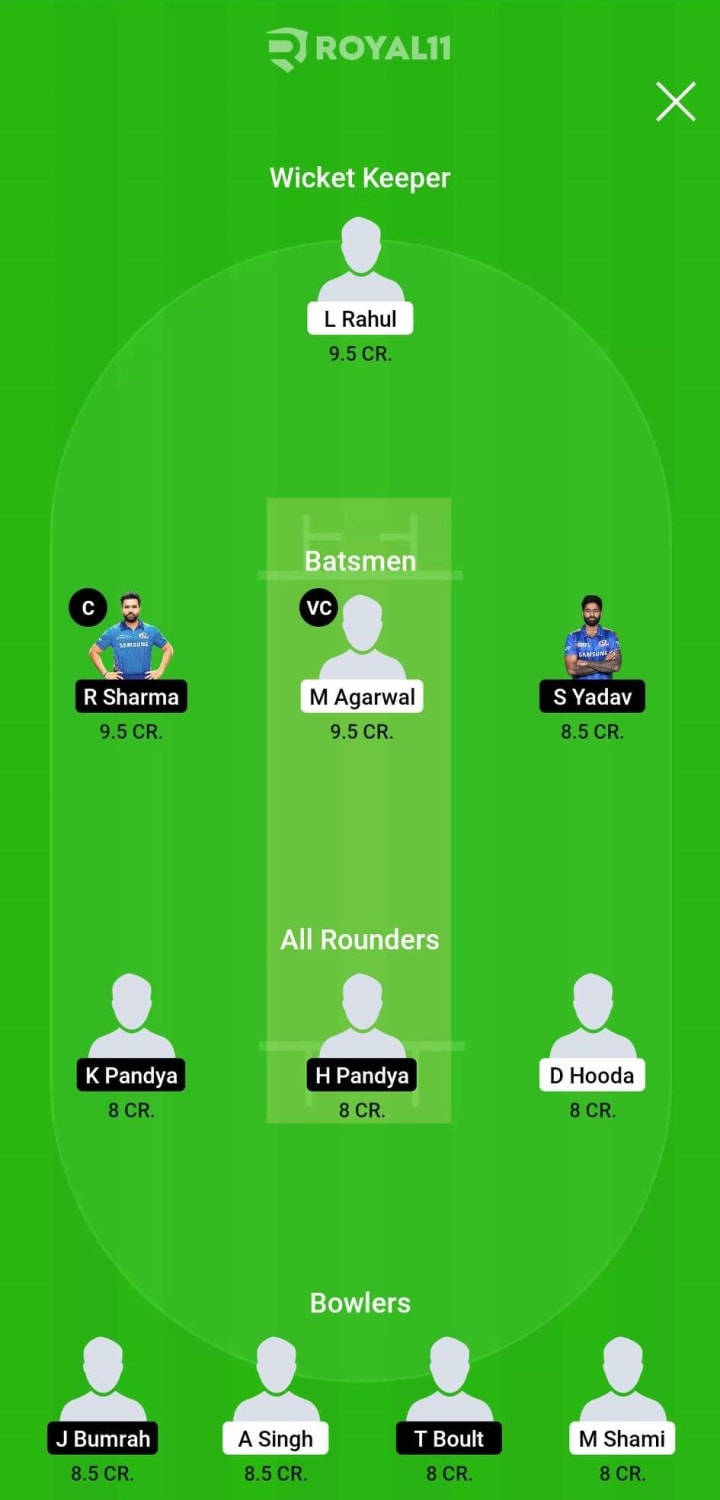 MUMBAI INDIANS
Mumbai will be playing against Punjab Kings for survival in the 42 Fantasy Premier League match. The team is completely out of form since the beginning of the IPL 2021.
Mumbai Indians lost its last match against Royal Challengers Bangalore by 45 runs. On the list of IPL 2021 table, Mumbai Indians on the seventh position with 8 points from winning 4 matches out of 8.
Mumbai Indians have performed poorly on the batting side and need to improve to level up their position.
Jasprit Bumrah and Trent Boult need to strike the Punjab Kings players as early as possible. Bumrah is bad with tight lines and can give runs to the opposite team.
MI will try their best to be in the game, by performing well against Punjab Kings.
PUNJAB KINGS
Punjab Kings gave a miraculous performance in the last match and won by 5 runs against Sunrisers Hyderabad. In the last game, KL Rahul's team did great bowling in the last game. Punjab Kings will try their best to win over Mumbai Indians, due to the last performance of MI.
Batsmen like KL Rahul, Mayank Agarwal, Chris Gayle, and Aiden Markram make Punjab King's batting lineup strong.
With bowlers like Mohammad Shami, Arshdeep Singh, Ravi Bishnoi, and Harpreet Brar, the team has a balanced set of both bowlers and batsmen.
Other Factors Analysis
Weather Condition
Abu Dhabi will have a hot and humid evening on September 28 on the matchday between Mumbai Indians and Punjab Kings.
Pitch and Ground Condition
With a flat surface, Sheikh Zayed Stadium is a paradise for all the batsmen to score high. Spinners also enjoyed bowling with sharp turns being obstacles for the batsmen. Fast bowlers face difficulty bowling in the stadium.
Based on our prediction, the team that will bat first can make 180 runs.
Toss Prediction
In the last few years, the venue has been known for high-scoring games. The winning team will choose to bat first, because of a flat surface and to set a high target for the opponent.
Tips to create Playing XI on Royal 11
Here is the suggestion to create a playing XI team on Royal 11 by using the most potential players:
Batsmen
Invest your money in choosing top-order batsmen to set high targets for the opponent team.
● Rohit Sharma
● Mayank Agarwal
● Suryakumar Yadav
Bowlers
Keep the best bowlers and win huge fantasy points based on their performance:
● Mohammad Shami
● Arshdeep Singh
● Jaspreet Bumrah
● Trent Boult
All-rounders
All-rounders get the additional fantasy points by playing both batsmen and bowlers.
● Krunal Pandya
● Hardik Pandya
● Deepak Hooda
Wicket Keeper
Wicket Keeper is an important player for your fantasy premier league team. If a wicketkeeper takes a catch, 10 fantasy points will be allocated. Choose WC wisely.
● KL Rahul
Vice-Captain
Invest your time and effort while choosing vice-captain for Fantasy Playing XI. 1.5 times of fantasy point is given to the vice-captain based on the ground performance.
● Mayank Agarwal
Captain
Choose Playing XI captain wisely, as 2 times fantasy points are allocated to the captain based on the real performance.
● Rohit Sharma
● KL Rahul
Winning Prediction
● Mumbai lost 3 games continuously in IPL 2021 and in bad form, will try their best to defeat PK.
● Punjab has a balanced team and has both strong batting and bowling lineup
● Mohammad Shami is in full form and playing well with a strong bowling attack.
By looking at the last few performances of both teams, our prediction says that Punjab Kings will win the match.
Conclusion
Hope the above information will help you in Playing XI team formation and placing a bet on the winning team. A prediction is merely a mathematical analysis. Everything depends on the team's performance on the match day. Download Royal11 and start playing today to win real cash.