Play cyberpunk, Fortnite, GTA5 and many more on your phone.
The future of gaming is here!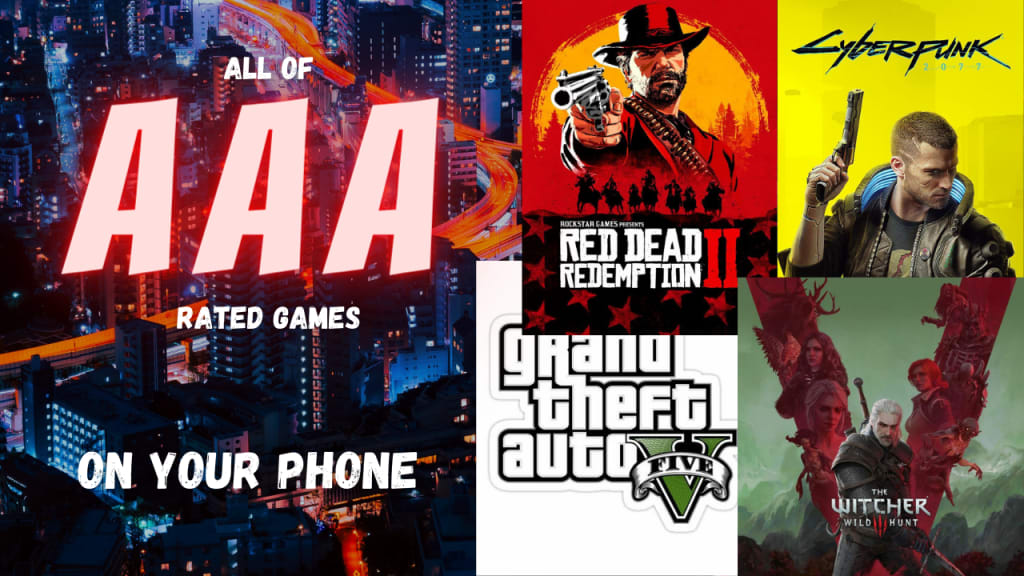 Made by me
Once in a while, you must have fantasized about having a high-end gaming setup that includes a good RAM, a great processor and a heavy graphic card you see behind the screens but not everyone gets that. What if I say, you can play all those high rated games like cyberpunk, assassin creed, Fortnite, PUBG, FIFA, racing games, witcher, GTA5, red dead redemption and many more AAA-rated games in high settings on your phone or iPad or anything that has a screen. Yes, you heard it right.
So, you must be thinking of that how can our mobile phones pool handle such heavy games that our normal gaming laptop fails to render and it's very true but who said here that you have to install those games. There is no any bluff or any lighter version of the game for phones and all, it's real. The real truth of running those games on your device is that you are just controlling the game and display it on your screen or you can cast it on your TV, The game will be running on some supercomputers at databases, which enables you to play the games on their servers on your screens.
Remember when we used to download songs from the web and then listen and now, we have many streaming services like- Spotify, iTunes etc, which provides us to play any song in the world, without grabbing our storage. Similarly, the gaming community is evolving towards cloud gaming. Recently, these things have got the spotlight because of the gaming hype and marketing created by online gamers and gaming companies like Xbox, play station and their huge variety of games. It's obvious that not everyone is privileged to get a good gaming setup. So now, this technology can get up to many people and can make a difference in society as well because the coming generation is not convinced from the conventional profession, they are more into their passion, as gaming community has also witnessed a drastic growth in last few years and it seems like this is the new normal. There are a lot of other clouds gaming services like:-
•Xbox Cloud Gaming (xCloud)
•GeForce Now (a popular one)
•Shadow.
•Vortex.
•PlayStation Now.
Now let's get to the awaiting thing, You just need to download an app called "NVIDIA GEFORCE NOW" on your device, make sure your device got a moderate processor and good optimisation, as you have seen in video streaming apps that, you get very good quality output when you have a good connection, just like that these things work. In case if the app is not working then you can use any VPN and you need a little bit of a good and constant connection otherwise your game may lack a little. You can download it via the play store/app store or get it from the web. There are some paid games and some free games as well and I think paying for a game is much worth than getting those expensive gaming accessories.
So, you can now think of making money, building your audience by streaming on youtube and doing some social media and in coming years, online gaming would be one of the best platforms to choose a career plan. Even now, many YouTubers, competitive gamers are pursuing gaming as their full-time work and printing money just like paper and some of them are inspiring because they even started their journey with very basic resources and now they got all the things they wanted. So don't let that gamer die inside you.
NOW LET'S GAME🎮
playstation
mostly tech geek, sometimes in a different dimension.