Overview — FIFA 18: Ultimate Team
A quick look at FIFA's flagship game mode.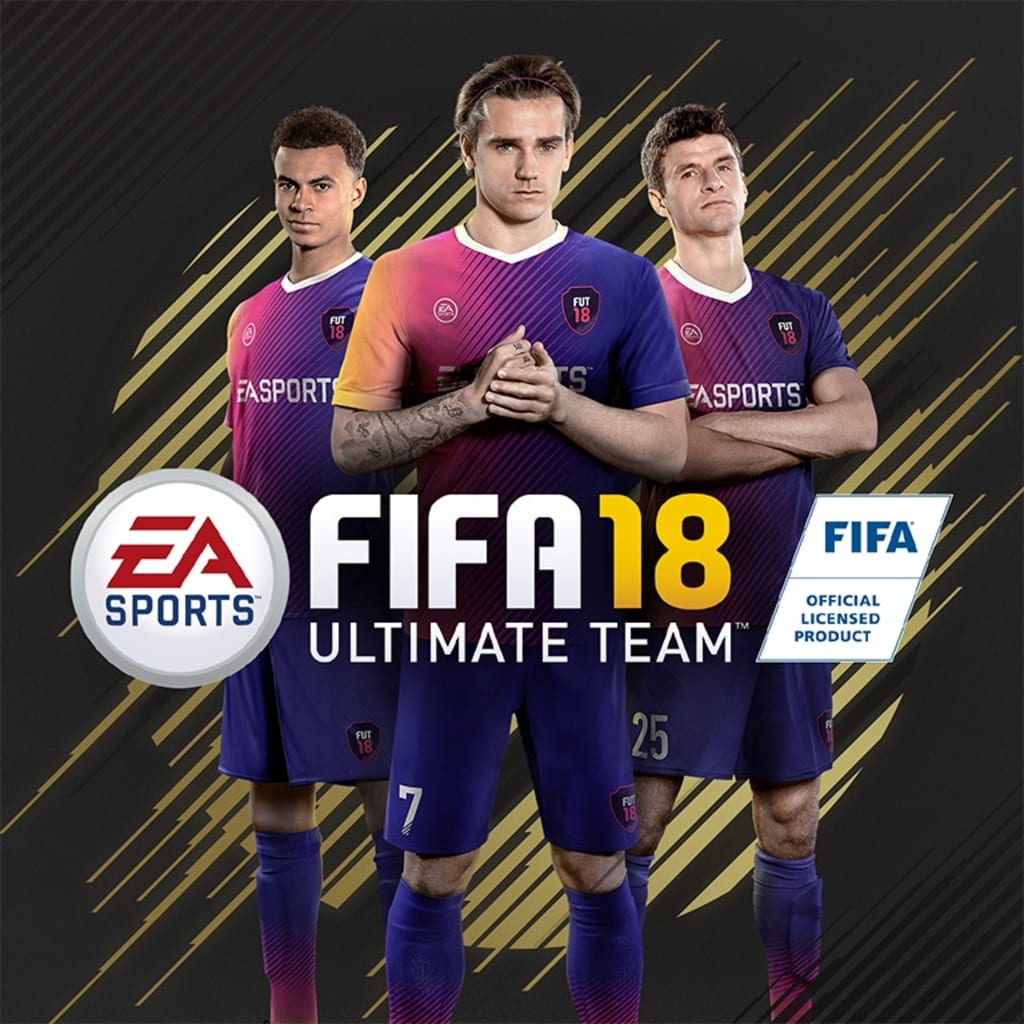 EA Sports' FIFA franchise grows in popularity year on year with the most popular game mode, Ultimate Team, reportedly turning over somewhere in the region of $800 million annually.
The large turnover is thanks to a large amount players buying FIFA Points (a virtual currency) in order to give themselves an edge over the opposition.
The Basic Concept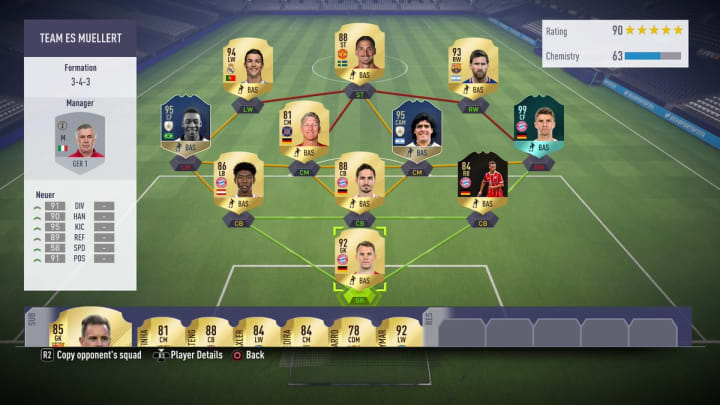 The basic concept of FUT (FIFA Ultimate Team) is to work towards building your dream team to compete in competitions to win in game prizes.
Players are able to earn coins through completing games, earning promotions, winning tournaments, completing objectives and trading cards. You then increase your coin total which in turn enables the player to buy player cards on the live transfer market.
Players work towards building a better squad which the lets them compete against better opposition and earn more lucrative prizes.
FIFA Points
FIFA Points are an in-game currency players can buy with real money. The FIFA Points are then used to open packs (just like the packs of stickers you opened when you were younger) in a hope to gain valuable and rare players. The player then has the option to either use these players or sell them on the live transfer market (much like eBay) for coins. In turn these coins are used to acquire cards the player wishes to own.
The FIFA Points are able to be bought in a number of different amounts stretching from £1-£79.99 with the more you buy, the better "savings" you make (economies of scale I believe this is referred to).
It is estimated that in FIFA '13, 11.2 million people worldwide played the game mode across all platforms with the figure for FIFA 18 expected to have far surpassed that. With a large portion buying FIFA Points it's no wonder EA are seeing Ultimate Team as a cash cow.
Game Modes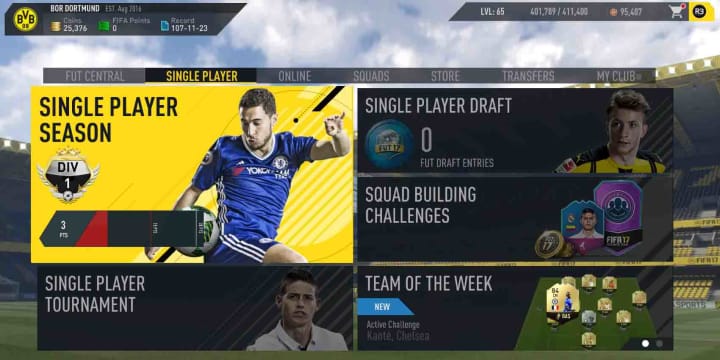 There are a number of different game modes available within FUT. For less experienced players there are the single player tournaments, seasons and draft mode. These will allow gamers to play against the AI and are able to manually adjust the difficulty level.
Once players are comfortbale enough they can test their skill and tactics against other players online. They have the choice of a classic head to head unranked match which is purely for a quick game. Next, you have online divisions where you have point targets to achieve promotions and maybe even league championships. Another popular game mode is Online Draft which costs the player 300 FIFA Points/15,000 coins. The player is offered a selection of cards to build the best possible squad and then has to beat four online opponents to receive the best possible coin/pack prize.
A relatively new but massively popular mode is FUT Championships. Players can only qualify for this tournament through winning a daily knockout tournament or getting promoted into Division 1. It's a place where the best of the best play each other over 40 games across a weekend. Depending on how many wins they finish on decides on what rank of rewards the player receives.
Team of the Week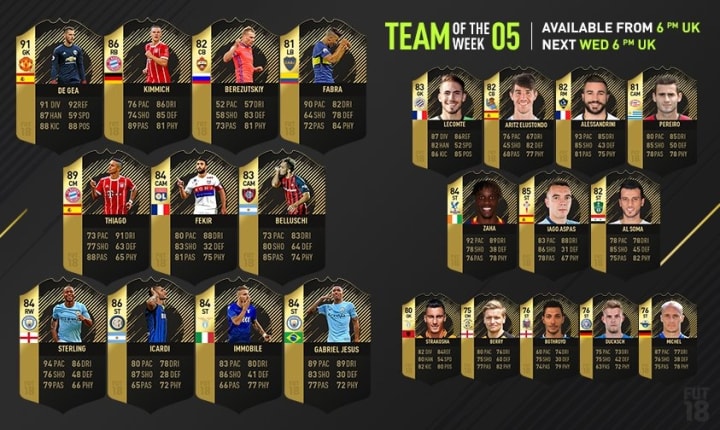 Team of the Week is a group of players that performed well in real life. They are selected based on their performances and become available in packs each Wednesday for a week. These cards have boosted stats and are a lot rarer compared to their standard cards. They are usually highly sought after and in turn carry a lot higher value if being traded on the transfer market.
My Thoughts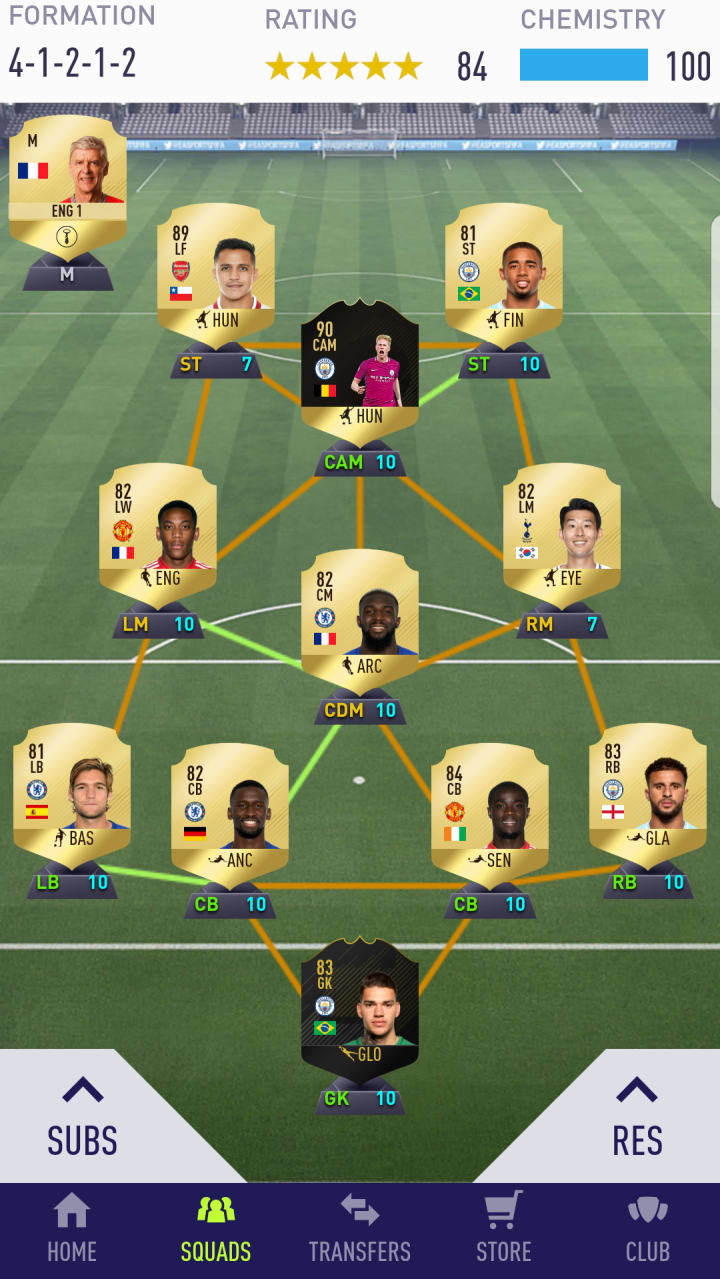 I've played FUT for many years now and each year it grows and grows in popularity. It seems as though with each installment EA takes what was good with the previous year's edition, refines it and adds in new and exciting features.
It has become a fully immersive experience which is constantly updated with new content, keeping players hooked on the game. If you're a lover of FIFA games or even just a football fan, I would definitely recommend giving FUT 18 a go.