Outriders Demo: Will it Be Another Anthem or Pure Gold?
Square-Enix's latest title releases on April 1, 2021.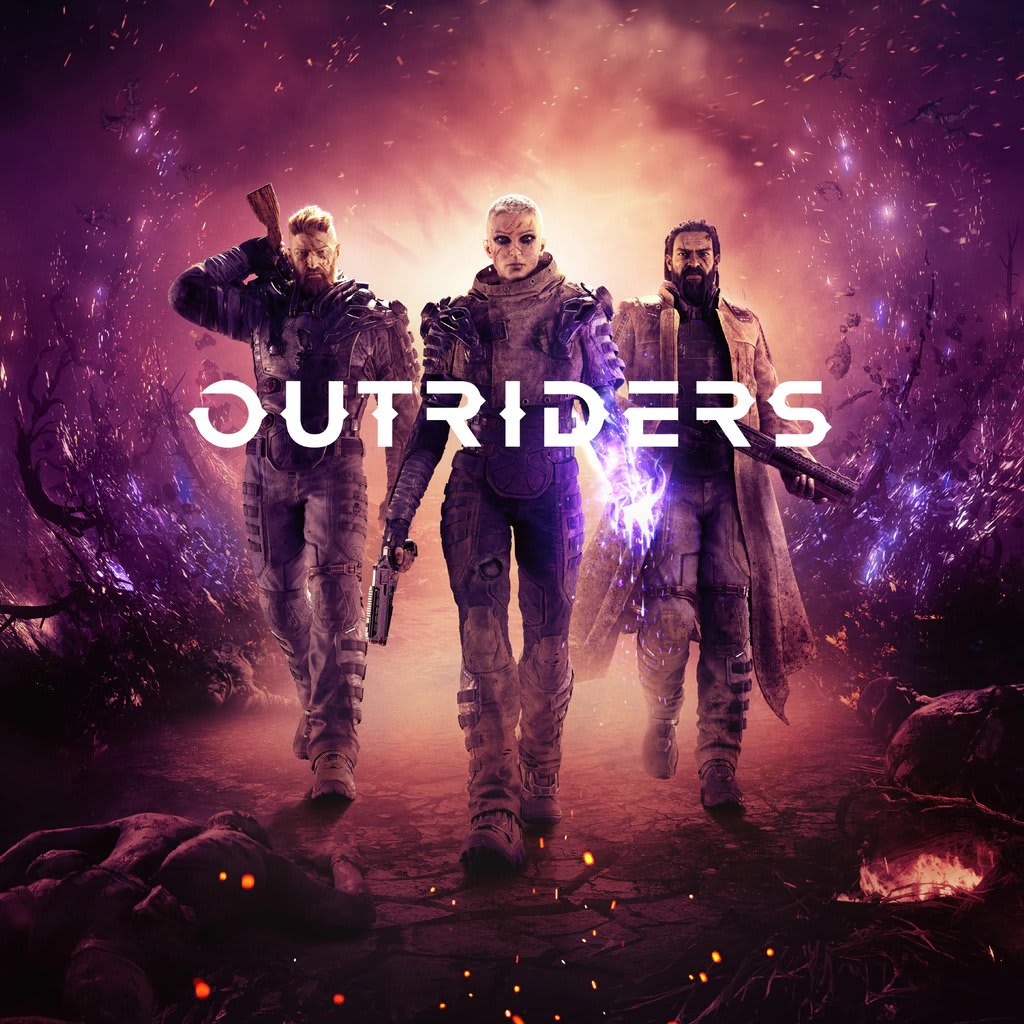 By Brandon Maggard
Having defeated the Outriders Demo in both Single-Player and Multiplayer, there is a lot to say about the game. The game has many positives and some negatives that I'm hoping are fixed at launch. The good outweighs the bad for this demo, and I'm hoping it stays that way. The gaming community was promised so much with Anthem. Still, it all fell short, giving me concern about ALL demos that gain my interest.
I will know breakdown all the key elements of Outriders and provide you some insight from my first experience.
Classes and Skills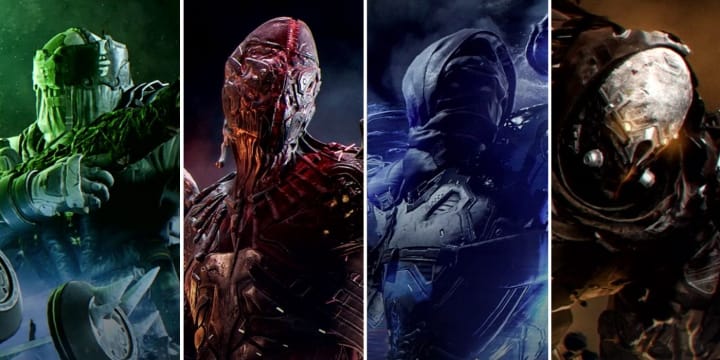 There are four classes available in the demo right now, and each class comes with three paths that you can take as subclasses. The game includes the beefy Tank Devastator, the fire-flinging Pyromancer, the support class Technomancer, and the sneaky Trickster.
My friend and I used the Trickster, and I chose the Assassin subclass, while my friend chose the Reaver subclass.
I did not play with the Techromancer, Pyromancer, or Devastator classes, but each has its own three subclasses. I can't wait to test those out during the game's full release, especially the Pyromancer that can be overpowered if attributed correctly.
Getting Into It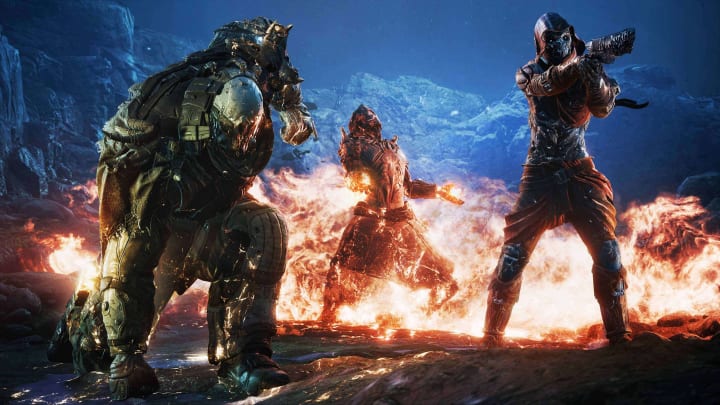 The demo allows you to play the first chapter of Outriders, and I really enjoyed it. By the time the demo was done, I wanted to buy the game. The voice acting was good, and the story moves at your pace. You can grind out loot or continue the story at your leisure.
Even the side quests were enjoyable because I had no problem going through it twice with both the male and female characters. Controlling the game is easy enough. Especially if you have played games like Anthem, Diablo, Path of Exile, and Destiny.
Running and Gunning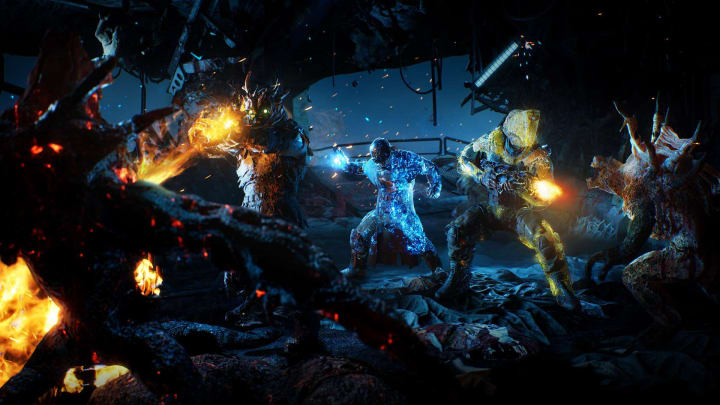 Controls were spot on, and even though you can remap every key, I never felt the need to. Enemies came in all sizes, and I never felt that it was "this guy again." Outriders' boss kills are satisfying. I had no problem watching the same fight over and over again through different people's playthroughs.
Captains that show up throughout the game are a nice challenge on the way to the boss. I found the challenge that the game gave me was just right in the sense that it was never out of reach, even if I did die. I love that enemies aren't pushovers when you get to the higher world states. You will fail if you try to be Rambo all the time.
The World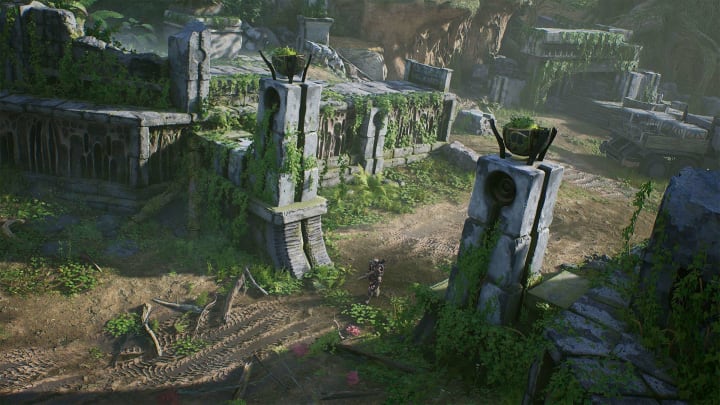 Outriders' world is a tad bit small for my taste. The prologue showed a much bigger space to be explored and even more to be discovered. Exploration is encouraged by Outriders' developers. The game will include special enemies hidden off the beaten path that will provide great loot to collect.
If you're a lore freak like I am, tons of it was just lying around the demo, so I assume that the index will grow in size.
Promises That Have Been Made Before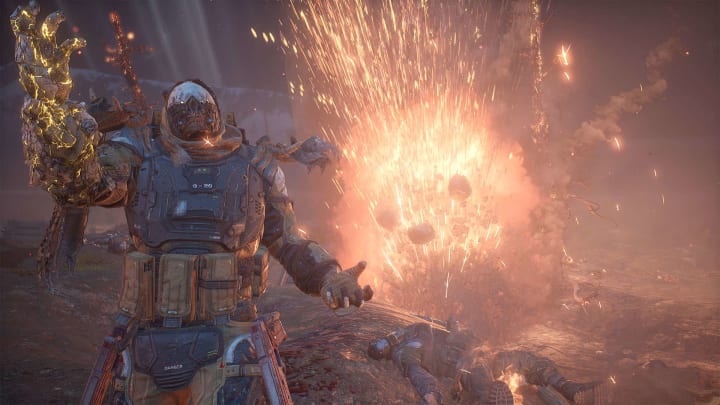 The gaming community has been repeatedly told that certain things will or will not be in games, just for companies to fall short on those promises. As for Outriders, the promises being made are actually beneficial to the player. These promises are not looking to take more of our money. Instead, the promises seem to give the impression the developer wants to keep the game pure.
For starters, there is no season pass to be bought for the game. It's a complete experience straight out of the box. There are no microtransactions planned or any type of live service that you need for this game. Square-Enix also promises that they are only focused on the co-op experience, so PvE is not likely to happen any time soon.
If these promises stick, that is a HUGE plus for this game.
Worrisome Things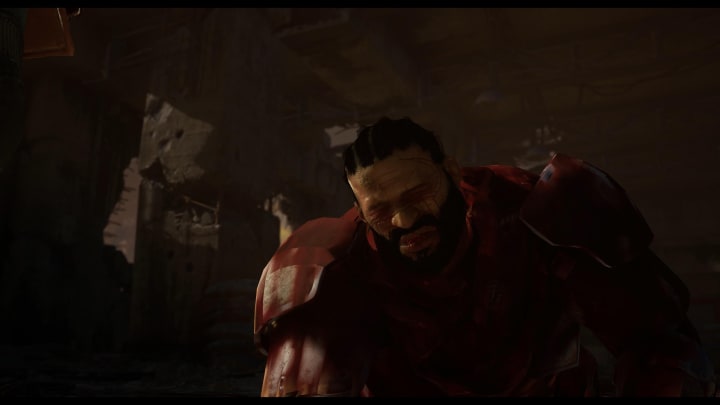 I do have some complaints that hopefully are fixed before the game is released on April 1st. Disconnections happened a few times, and I hope it doesn't become another Destiny or Division on their start-up.
The subtitles for the voice acting were not accurate and bothered me to no end. Some blood graphics were janky and screwed up what was supposed to be a very satisfying cut scene. Let's hope that these hiccups are gone before the release.
Is It A Good Buy?
Based on this demo, I say yes. Though my opinion counts very little against cold hard cash, I encourage people to try it out. It will give you a clear view of whether you do or don't find this game attractive.
I, for one, have preordered my copy of Outriders and wonder if you will do the same. If you have played the demo already, we would love to hear what you think of Outriders and if you have thrown down your cold hard cash to preorder it too.
You can download the demo on the Playstation Store, Xbox Store, or Steam.
Join in on The Nerd Habit discussion! You can find us on Reddit, Facebook, Twitter, and our website! Join our communities today and let us know what you think of our stories and other nerd news!
new releases
The Nerd Habit brings you the latest video game, pop culture, and entertainment news that Nerds habitually seek out. Written by Nerds, for Nerds.
Receive stories by The Nerd Habit in

your feed