One Year Later - The Lasting Appeal of 'Spider-Man PS4'
It's been a year since the release of the best Spider-Man game ever. But why does it have such a lasting appeal? (spoilers ahead)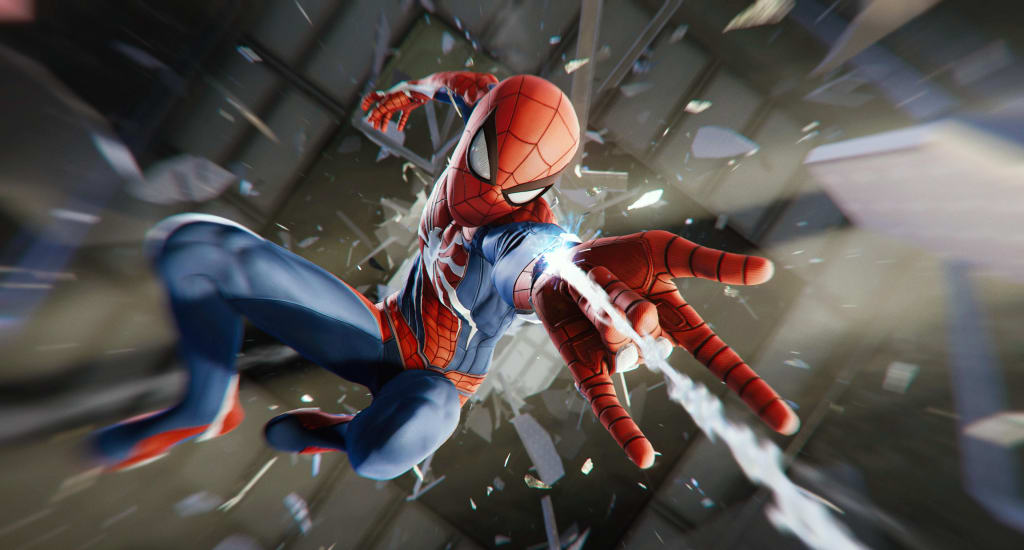 (Credit: Sony)
Around a year ago, Playstation 4 owners were blessed with the wonders of Marvel's Spider-Man. The game was hugely anticipated by fans and was met with great acclaim when it was released. Insomniac's creation finally allowed gamers to experience the world from the wall-crawler's perspective. One year later, the game still has a lasting appeal.
It's not just because of the excellent gameplay which offers the greatest web-slinging experience yet alongside some fluid fighting. Like any good Spider-Man story, Insomniac realised that the Peter Parker side of the character is just as important. As well as offering a number of fan-service suits to wear throughout the game, the developers focussed on fleshing out the world surrounding Spider-Man. It helps that the game was co-written by Christos Gage with contributions from Dan Slott, as both of these men truly understand the character and are able to deliver the heart that runs through the game.
The World Around Peter Parker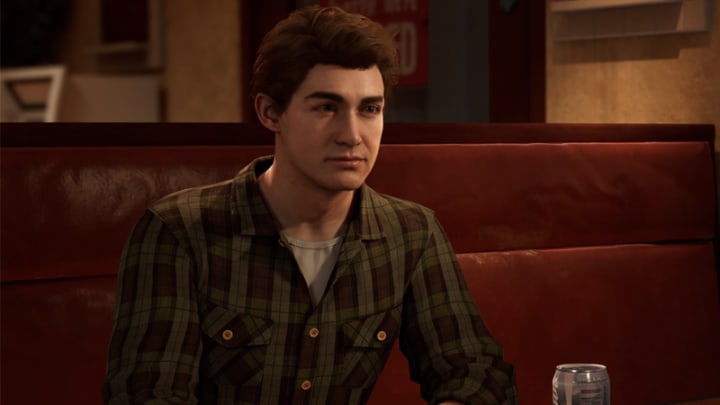 It was a conscious decision to make this particular Spider-Man older than the traditional view. There's a romantic idea that Peter Parker should be a kid in high school who's simply trying to do the right thing (though, this shouldn't always be the case), but in this version, Peter is 23 and has a job. He's been Spider-Man for eight years and is getting quite good at it.
In that time, he'd built up quite a reputation in New York and made a number of relationships along the way. Whether this is his antagonistic relationship with J Jonah Jameson, his friendship with Howard and his pigeons or the partnership he had recently developed with Police Captain Yuri Watanabe, Peter uses these relationships to aid in his attempts to fight crime. As the game progresses, he makes friends with Miles Morales and his father, Jefferson Davis and these relationships really are crucial to the story.
However, there are three main relationships that feature in the game and go on to have a huge impact.
Peter and Mary Jane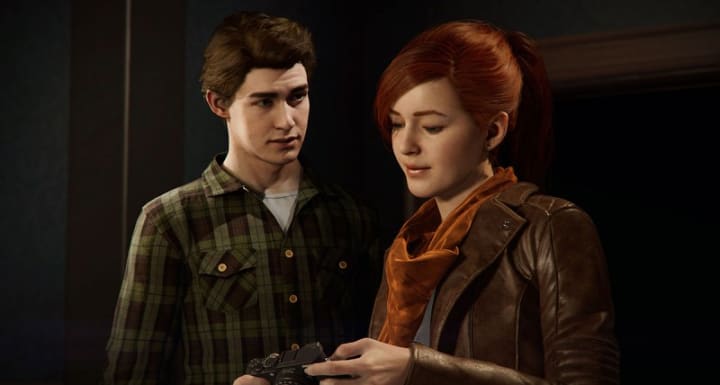 When we first meet Mary Jane Watson, she hasn't seen Peter for a few months. The two had broken up after a relationship and hadn't spoken for a while. But, thanks to her job as a reporter for the Daily Bugle, fate brings the two back together. From that moment on, Peter and MJ decide to form a partnership; instead of simply being the damsel in distress, MJ wants to help Spider-Man with his investigations.
There are ups and downs in this partnership, but eventually, the two grow closer and by the end of the game, they're officially back together. During the sections of the game in which Mary Jane is playable, we often see her trying to prove that she can help Spider-Man rather than hinder him. Afterwards, Pete and MJ will often have a conversation to debrief and everything about the relationship feels pure.
Peter has never been the smoothest of guys and there's a brilliant text exchange between the two when he almost screws everything up. MJ isn't happy with him and he texts her to say that the fight he was just in is over. But, in true Peter Parker fashion, he briefly implies that he wants to end things with her. Immediately, he backtracks, but MJ becomes very aloof and tells him to leave her alone for a while.
Later, as the Devil's Breath crisis worsens and Peter gets badly hurt by Doctor Octopus, MJ shows genuine concern at his bedside. It feels so real and as pure as any video game love story has ever felt. When they do officially get back together, it feels earned and like a natural progression of their relationship.
Peter and Otto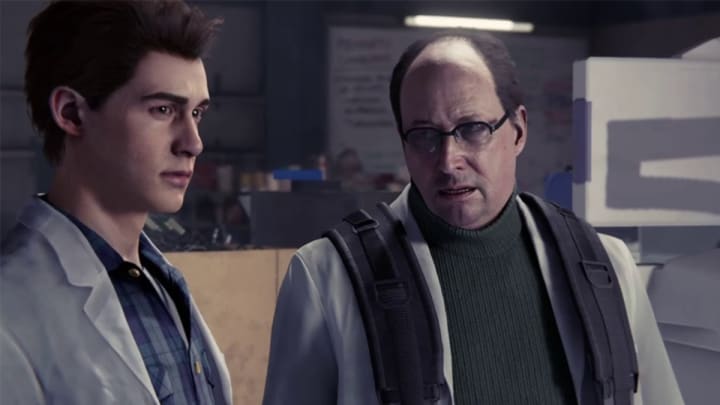 One of the best decisions in the game was giving Peter a job working alongside Otto Octavius. When the game was announced, there was a lot of secrecy around Peter's job and it's clear to see why. All of the marketing implied that Martin Li's Mr Negative would be the main villain, but even the casual Spider-Man fan knows that Octavius becomes Doctor Octopus. Once this was revealed, it was only a matter of time before the doctor fell into villainy.
Taking cues from Sam Raimi's Spider-Man 2, Otto Octavius was a good man who was slowly driven insane by his arms. He begins by wanting to create high-end prosthetics that will change the lives of amputees, but there's also a slightly selfish reason behind it. Octavius suffered from a degenerative condition that would eventually leave him unable to walk, so decided to create a means of doing so.
This is where his arms came in. As the doctor descends into villainy, his mind shatters and his relationship with Peter crumbles. When the two finally do battle, it's revealed that Otto knew Peter's secret all along. Peter idolised Otto and the breakdown of this relationship is truly heartbreaking. He knows there is good inside the doctor, but he also knows that his friend is gone.
Peter and Aunt May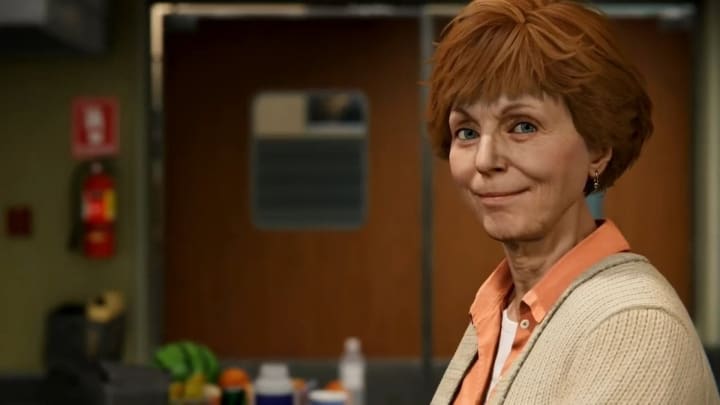 A good Spider-Man story always has a good Aunt May at its core, and the PS4 Spider-Man is no different. May works at the FEAST shelter alongside Martin Li providing shelter and food to New York's homeless. All the while, May provides support to her nephew and secretly hopes that he'll get back together with Mary Jane.
May is a pillar of the community who is admired by all of the patrons of the FEAST shelter. She takes charge when Martin Li allows Mr Negative to surface and keeps the shelter going. Miles Morales is a great help to her and she provides support to the young man after the death of his father. She's clearly a well respected member of society.
Her relationship with Peter is the heart of the game and it's clear to see the values she has instilled in her nephew. This is why her story really breaks your heart. After Mr Negative and Doctor Octopus release Devil's Breath into the city, May becomes infected. Though she hides it from her nephew, it eventually becomes too difficult and she requires hospital treatment. It's here that Peter ends up making the most heartbreaking decision.
While Peter has the cure for Devil's Breath, they need to replicate it to cure the whole city. He asks if they could use it to cure May, but if they did, they wouldn't have enough to cure everyone else. Peter is given an impossible choice and he chooses to save the city; May then passes away.
In the recent comic book adaptation of the game, the developer's notes revealed that there were many different endings suggested for the game and when May's death was brought up, they felt it needed to be earned. It's certainly safe to say that it was.
This was all thanks to the care that was taken to build the world and the relationships around Peter Parker. Because Insomniac chose to use writers who had a vast understanding of the character, they were able to deliver a true interpretation of him. They knew that when Peter Parker wins, Spider-Man loses and vice versa. This is why there was only one possible ending to the game and why it was so widely acclaimed.
What do you think of Spider-Man PS4? Let me know in the comments!
playstation
About the author
I'm a massive superhero fan who loves to put my thoughts down in writing. Spider-Man is my favourite, but I'm also a lover of the Arrowverse. Follow me on twitter @AlexJHodgson
Reader insights
Be the first to share your insights about this piece.
Add your insights