One of the Best Gaming Accessories
How this purchase helped my gaming experience for cheap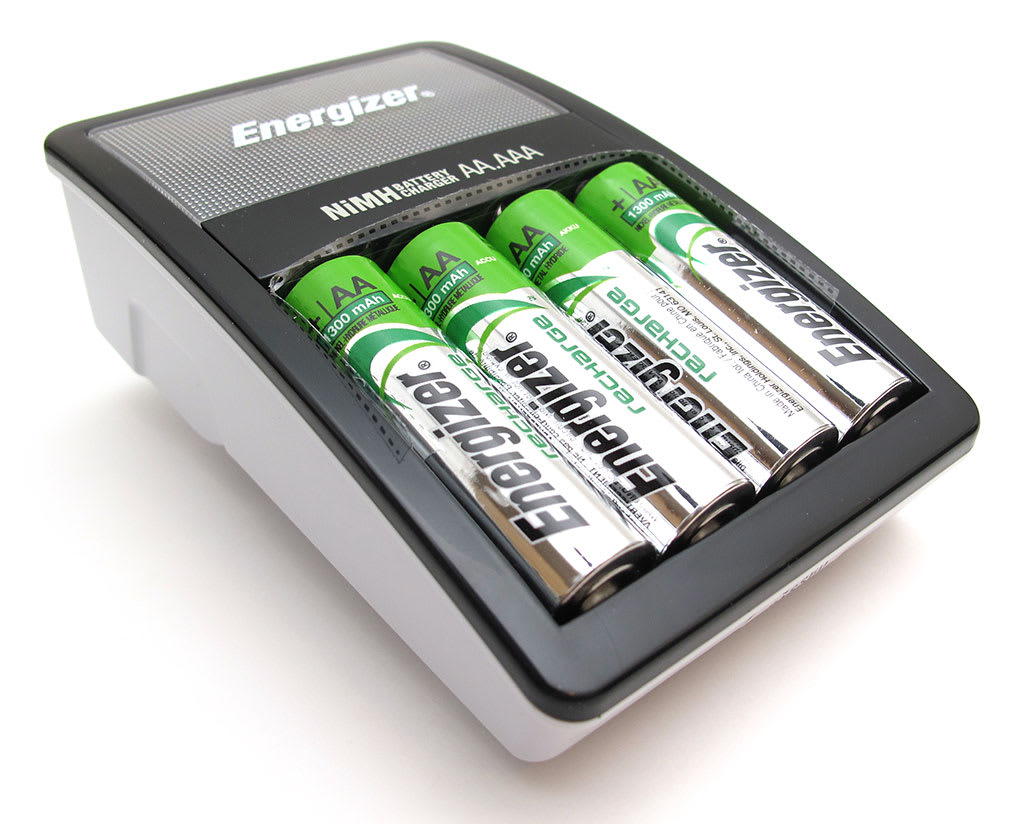 Link to Energizer Rechargeable AA and AAA Battery Charger (Recharge Value) with 4 AA NiMH Rechargeable Batteries: https://www.amazon.com/gp/product/B00339NINQ/ref=as_li_qf_asin_il_tl?ie=UTF8&tag=dp1184-20&creative=9325&linkCode=as2&creativeASIN=B00339NINQ&linkId=e5fff4528ae129cb1777dd7ec04df073
I have been gaming for as long as I can remember. In recent years, I have become more of a gamer especially because it allows for time to be spent with close friends while playing something we all like. It has become a stress reliever and as I tell my wife, my happy place. There are some cons associated with it such as faulty or cheap equipment. This is what led me to purchasing the Energizer rechargeable batteries that I adore.
I was gaming as I do daily and realized my batteries made by microsoft were no longer holding a charge. I had these batteries for about a year because of the same issue with my previous batteries. I also purchased a wireless controller charger with 2 ports for both my Xbox controllers. Needless to say, I felt cheated by this purchase because it, like most Xbox gaming equipment, did not last. At the point where my last two Xbox batteries stopped working I refused to give Gamestop or Xbox anymore of my money for subpar equipment.
At that very moment at light bulb went off, figuratively speaking of course. What if I tried buying regular rechargeable batteries instead of the Xbox batteries. I could remember my mom purchasing and using her rechargeable batteries for years without any issue or concern. The best part is I could always use them for other devices as well should I need to. For the price they are being sold, they could also easily be replaced. You can purchase them at stores such as Target, or if you are big on convenience like I am you can use Amazon.
This is the perfect accessory for the parent or adult looking to buy valuable equipment for cheap. The batteries and charger are familiar so you know exactly what you are buying. You can also buy in bulk as needed without feeling as if you are going broke. Best of all is how easily they can be found and purchased. You don't need to find a local Gamestop or go that uncomfortable process most non-gaming adults go through of trying to figure out what the product is your loved one has been asking for or saying they need. I purchased some for under $20. They were cheaper and came with the device to recharge them. They are sold separately. You can buy the charger or more of the batteries should you need to. I purchased mine locally at a store because I was out shopping with my wife. However, the best deals I have seen have been online at Amazon. I see it priced as low as $13.97 for a charger and four batteries.
After this purchase I immediately felt valued, thanks to Energizer. Unless my charger and batteries only lasted a couple of months, I knew I would feel like I got my money's worth. I know what you are probably thinking; how long do they last? Are they as powerful as the Xbox batteries? My Xbox batteries lasted about a day. This day usually consists of a few hours of gaming with the rest of my day spent on YouTube and Netflix or similar apps. All of these apps are being used via my Xbox. From time to time, I would use my Xbox app which allowed me to control things from my phone; but for the most part, I used my Xbox One controller. This is why I estimate about a day's worth of battery life. My Energizer rechargeable batteries were put through the exact same workload as my Xbox batteries. The Energizer batteries performed equally as good. It made me wonder if Xbox batteries were actually the same type of battery as the Energizer batteries. They seemed identical in performance. They take about five hours to charge, but if you prepare accordingly you will always have spare batteries that are charged.
I believe this to be a great purchase. They have lasted me close to a year. I have absolutely no regrets about this purchase. This also made me wonder what other products I could find to improve my gaming experience at a lower more affordable cost. Stay tuned for future product reviews that make gaming more comfortable for you without emptying your pockets.