Noise-Canceling Gaming Headsets under $100 - Immerse Yourself
Noise canceling headphones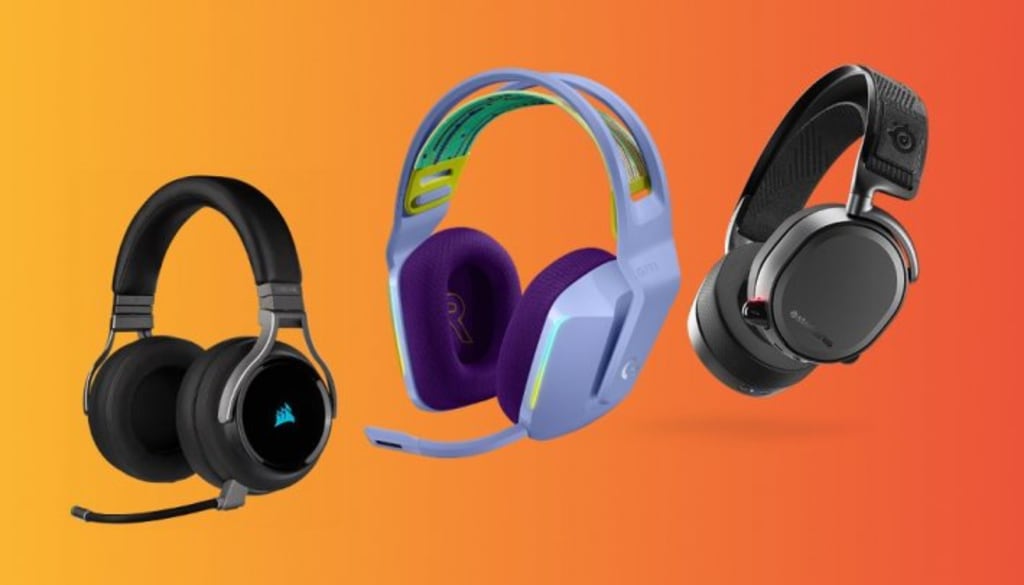 buy gaming headset
The world of gaming is constantly evolving, with new technologies and innovations enhancing the overall gaming experience. One crucial element that contributes to an immersive gaming experience is high-quality audio. Whether you're engrossed in the captivating sounds of an intense battle or enjoying the subtle nuances of a carefully crafted soundtrack, a noise-canceling gaming headset can take your gaming experience to the next level. In this article, we will explore the benefits of noise-canceling gaming headsets and recommend some top options available under $100.
Benefits of Noise-Canceling Gaming Headsets
Enhanced Audio Quality and Clarity
A noise-canceling gaming headset provides superior audio quality and clarity, allowing you to hear every detail of the game's sound design. With noise cancellation technology, background noises such as the hum of a fan or the chatter in the room are effectively blocked, allowing you to focus solely on the game's audio. This enhances your ability to detect subtle in-game sounds, giving you a competitive edge and a more immersive experience overall.
Noise Reduction for Better Focus and Concentration
When you're deeply engaged in a gaming session, distractions can significantly impact your performance. Noise-canceling technology reduces external noises, allowing you to maintain focus and concentration. Whether you're playing a fast-paced shooter or a strategy game that requires critical thinking, a noise-canceling gaming headset ensures that you remain fully immersed without any external disturbances.
Immersive Gaming Experience with Improved Soundstage
The soundstage refers to the perceived spatial location of sound within a game. A noise-canceling gaming headset with advanced audio drivers and surround sound capabilities creates a more expansive soundstage, replicating the direction and distance of in-game sounds. This adds a new dimension to your gaming experience, making it feel more realistic and immersive.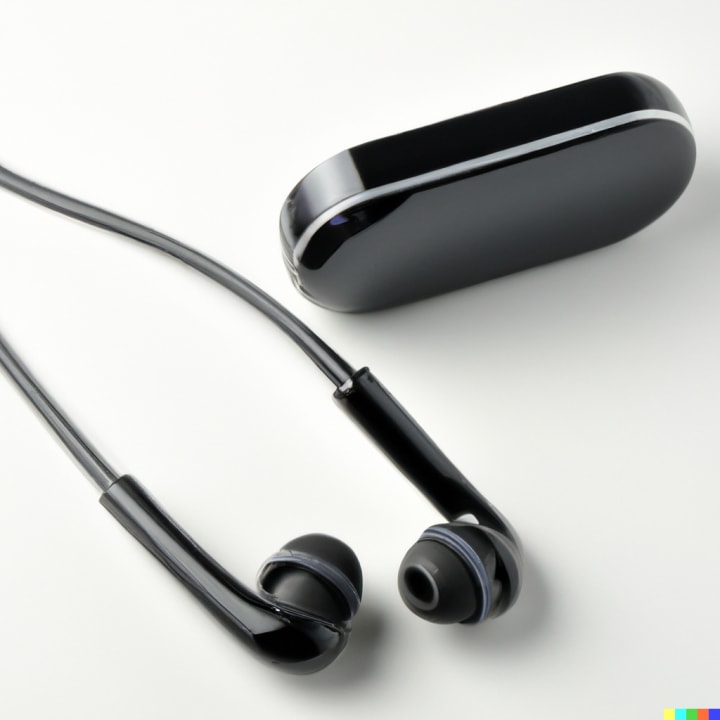 Factors to Consider When Choosing a Noise-Canceling Gaming Headset
When searching for the perfect noise-canceling gaming headset, several factors should be taken into account to ensure you make an informed decision:
Audio Quality and Surround Sound Capabilities
A good gaming headset should deliver high-quality audio, allowing you to distinguish between different in-game sounds accurately. Look for headsets with surround sound capabilities, as they provide a more immersive audio experience by simulating sounds coming from different directions.
Comfort and Ergonomics
Long gaming sessions can be demanding on your comfort. Look for a noise-canceling gaming headset that offers plush ear cups, adjustable headbands, and lightweight construction. Comfortable ergonomics ensure that you can wear the headset for extended periods without any discomfort.
Compatibility with Gaming Platforms
Ensure that the noise-canceling gaming headset you choose is compatible with your preferred gaming platform. Whether you're a PC gamer, console enthusiast, or use multiple gaming platforms, check for compatibility across various devices.
Connectivity Options
Consider the connectivity options offered by the headset. Wired headsets are generally more reliable and provide a lag-free audio experience, while wireless headsets offer greater freedom of movement. Choose the option that best suits your gaming preferences.
Build Quality and Durability
Gaming headsets go through a lot of wear and tear, so it's important to invest in a durable option. Look for headsets with sturdy construction, reinforced cables, and durable materials that can withstand the rigors of intense gaming sessions.
Additional Features and Customization Options
Some noise-canceling gaming headsets come with additional features such as adjustable mic monitoring, customizable sound profiles, and RGB lighting. Consider these extra features if they align with your preferences and enhance your gaming experience.
Top 5 Noise-Canceling Gaming Headsets Under $100
When it comes to noise-canceling gaming headsets under $100, there are several excellent options available in the market. Let's take a closer look at the top five headsets and their standout features:
SoundMaster Pro 500
The SoundMaster Pro 500 is a popular choice among gamers due to its exceptional audio quality and noise-canceling capabilities. Equipped with powerful 50mm audio drivers, it delivers immersive surround sound, allowing you to pinpoint in-game audio cues with precision. The comfortable over-ear design and adjustable headband ensure a snug fit, while the detachable noise-canceling microphone enables clear communication with your teammates.
EliteXtreme GamerX 2000
The EliteXtreme GamerX 2000 is renowned for its impressive noise-canceling technology and comfort features. Its advanced noise cancellation effectively blocks out external distractions, allowing you to focus solely on your game. The headset's memory foam ear cushions and lightweight design provide exceptional comfort during long gaming sessions. With its crystal-clear sound and adjustable microphone, the EliteXtreme GamerX 2000 is a reliable choice for immersive gaming.
HyperSound Pro 300
The HyperSound Pro 300 is a budget-friendly noise-canceling gaming headset that doesn't compromise on quality. Its 40mm audio drivers deliver rich and immersive sound, enhancing your gaming experience. The headset's adjustable headband and soft ear cups ensure a comfortable fit, while the noise-canceling microphone captures your voice with clarity. With its solid build quality and versatile compatibility, the HyperSound Pro 300 offers excellent value for money.
SonicWave Max 1500
The SonicWave Max 1500 is a feature-packed noise-canceling gaming headset that punches above its price point. With its 7.1 surround sound capability, it provides an immersive audio experience, allowing you to hear every detail of your game. The headset's ergonomic design and breathable ear cushions ensure maximum comfort, even during long gaming sessions. The detachable noise-canceling microphone and intuitive controls add to the convenience and versatility of the SonicWave Max 1500.
ProAudioTech X1
The ProAudioTech X1 is a sleek and stylish noise-canceling gaming headset that delivers impressive audio performance. With its precision-tuned 50mm drivers, it offers high-fidelity sound reproduction and immersive surround sound. The headset's over-ear design and adjustable headband provide a comfortable fit for extended gaming sessions. The noise-canceling microphone ensures clear and uninterrupted communication, while the durable construction ensures longevity.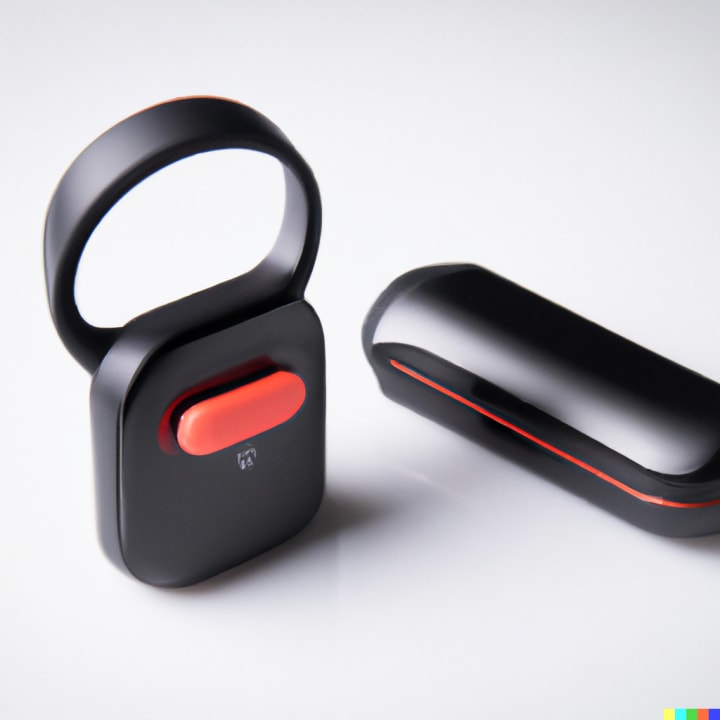 These top five noise-canceling gaming headsets under $100 offer a range of features and excellent audio quality without breaking the bank. Whether you prioritize audio immersion, comfort, or versatile connectivity options, there is a headset on this list to suit your gaming needs.
Conclusion
Investing in a noise-canceling gaming headset under $100 can greatly enhance your gaming experience. The benefits of enhanced audio quality, noise reduction, and immersive soundstage make these headsets a worthwhile addition to any gamer's setup. Consider the factors discussed in this article, such as audio quality, comfort, compatibility, and additional features, to find the perfect noise-canceling gaming headset that suits your preferences and budget.
Don't compromise on the quality of your gaming experience. Immerse yourself in the world of gaming with a noise-canceling gaming headset under $100 and elevate your gameplay to new heights.
FAQs
Are noise-canceling gaming headsets compatible with all gaming platforms?
Yes, most noise-canceling gaming headsets are designed to be compatible with popular gaming platforms such as PC, PlayStation, Xbox, and Nintendo Switch.
Can I use noise-canceling gaming headsets for other activities, such as listening to music or watching movies?
Absolutely! Noise-canceling gaming headsets can be used for various activities, including listening to music, watching movies, and making voice or video calls.
How does noise cancellation technology work in gaming headsets?
Noise cancellation technology in gaming headsets uses microphones to detect external noises and then produces an inverse sound wave that cancels out the unwanted noise, resulting in a more immersive audio experience.
Do noise-canceling gaming headsets require any additional software or drivers?
Most noise-canceling gaming headsets are plug-and-play devices and do not require additional software or drivers. However, some headsets may offer companion software for customization options.
What is the average lifespan of a noise-canceling gaming headset?
The lifespan of a noise-canceling gaming headset can vary depending on the brand, usage, and maintenance. On average, a well-maintained headset can last anywhere from 2 to 5 years.
About the Creator
I'm willium james a Professional Seo Expert in Buy Gaming Headset.I've been doing SEO since 2016 and have experience working with various companies Currently I am Working in Buy Gaming Headset. https://www.buygamingheadset.com/
Reader insights
Be the first to share your insights about this piece.
Add your insights