MMORPGs
-- what happened to the RPG?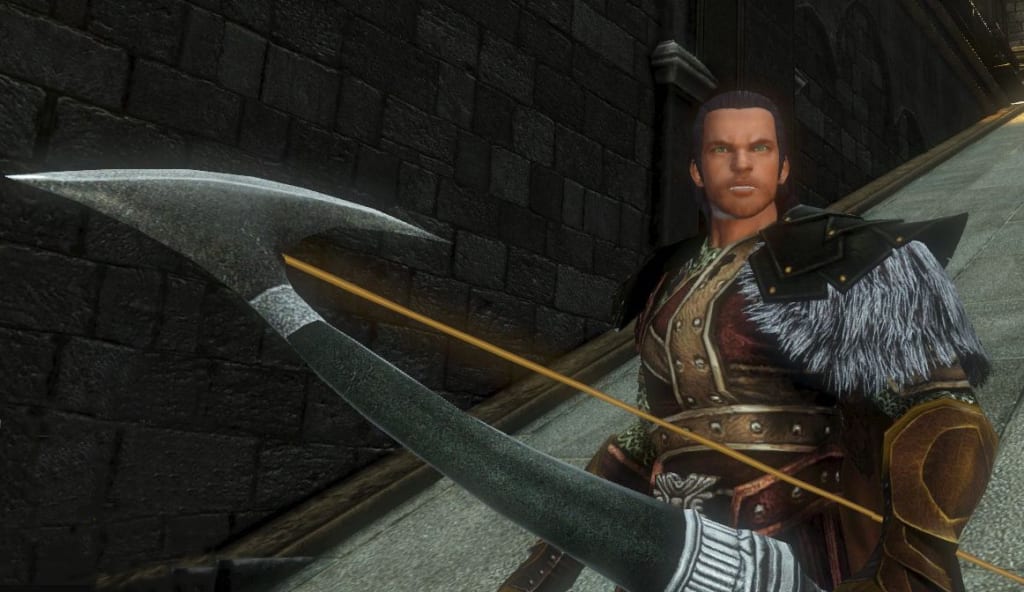 'Dragon's Prophet'
Maybe it was truncated out of existence. We first knew it as 'massively multiplayer online role-playing game'. Which was quite a mouthful, even for the most devout fans. Especially if you had to say it more than once in a conversation. So we did what any red blooded gamer geeks would do.. we acronym'd it to 'MMORPG'. Which was still rather cumbersome so we abbreviated it to 'MMOG', which just didn't sound quite right, so we hacked off the G and are now left with our final iteration, the 'MMO'.
Somewhere along the line though we seemed to have lost what drew many of us to this genre; the 'Role-Play'. Maybe MMO is truly the only thing we have left. Massive amounts of players online. But what exactly are they doing? Role-Playing Online.. Playing Online.. or merely Online with a bunch of other people who are online?
In current fantasy worlds where you can often learn just about everything you want to know about another player (name, class, level, gear, etc), simply by looking at their character profile picture or inspecting them, is there really any need to 'role-play' anymore? Let's explore that premise.
The early iterations of MMORPGs were called Multi-user dungeons (MUDs), and the player controlling the avatar was called the Mun (meaning.. the Mundane operator who controlled the in-game character who lived the exciting fantasy life). Players at that time seemed more interested and/or willing to create characters with personalities and idiosyncrasies that they themselves wanted to portray in the alternate fantasy world in which their characters lived in.
At that time players were not defined so much by their gear, but rather by their actions, reputations and accomplishments within their community. Players became renown, not because they were the first to receive the 'leet two-handed sword of doom' (that thousands of others would soon possess by finishing the same quest line or killing a specific mob boss), but because of their unique personalities, deeds, or perhaps their ability to forge superior weapons, armor, etc.
Similar comparisons can be made about the monsters you encounter and fight. With many current titles it is not uncommon to mouse over the mob to see what level it is. And if there is a red glow around their name it generally means that they are aggressive and will attack you if you come within a certain proximity of them. I recently watched a video in which the reviewer actually complained because the mobs in the game he was reviewing did NOT have this feature.
Back in the heyday of MUDs you might only know the name of the mob. There was an aura of mystery when encountering creatures for the first time. Instead of instantly knowing they would attack; by checking on the wiki.. you had to engage them. Which in itself could be quite exhilarating. Were they friendly.. were they powerful.. were they more powerful than you.. would they be able to kill you if you did attack them? Would you be slaughtered and lose all your possessions to grave robbers? Would they bolt at first sight of you, forcing you to track them into uncharted territory if you wished to pursue them? These are just some of the questions we used to ask ourselves.
It's comparisons like these that make me wonder if players still yearn for games in which they can immerse themselves in role-play... games that make their heart race and palms sweat as they engage in combat. Do they still seek out games that offer unique challenges and adventures while exploring the mysterious unknown, or have they been beaten down and programmed to accept whatever the developers decide to release?
mmo
Father & Grandfather... introducing the universe to my two beautiful grandkids... receiving hugs and kisses as rewards.There's nothing as wonderful as watching them discover new things.
-Indie Game Developer
-Book lover & Writer
Receive stories by Lailokken le`Gras in

your feed