"Midnight fight express" is a balls-to-the-wall non-stop action movie experience in video game form.
And you are going to love it!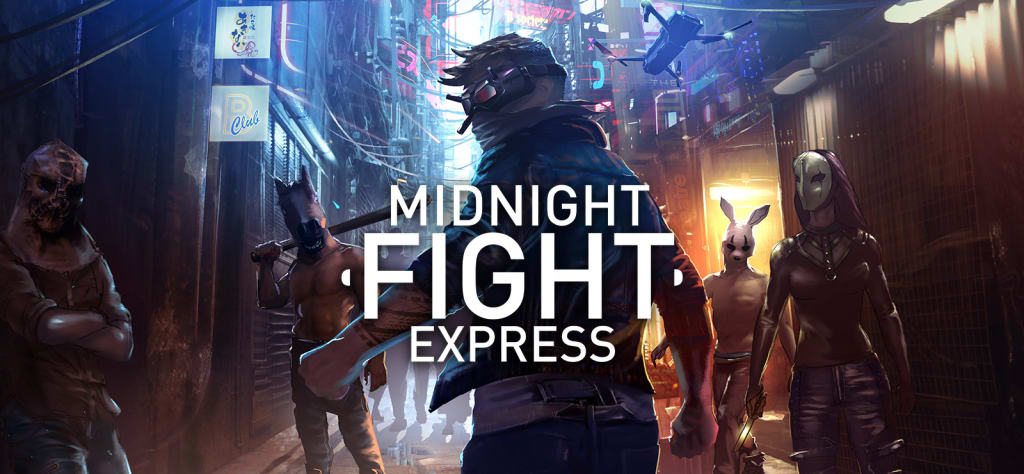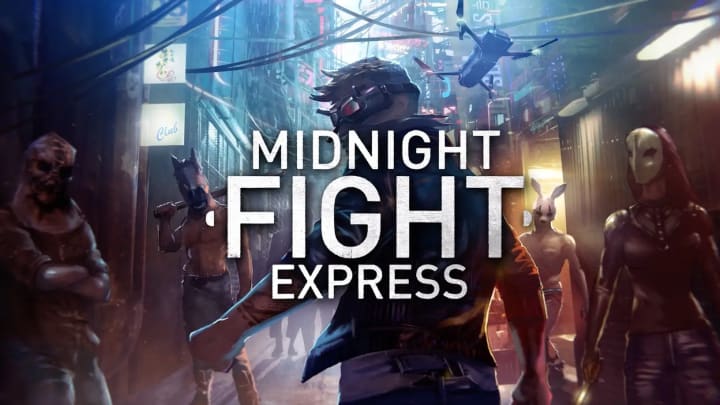 The Story is dead simple: Prevent a citywide criminal takeover before sunrise. how? using your fist and any weapon you can come across and believe you me, you come across a ton of weapons.
The game feels like you are playing a movie, but not any movie! Sometimes it feels like a Jackie Chan movie in its martial arts action, and sometimes it feels like a John Wick movie, and it feels downright amazing.
I have to admit that when I saw it on game pass, I wasn't feeling the top-down perspective. To be honest I did not even know what type of game it was.
I ended up downloading it because I wanted a quick fix for my gaming withdrawal. I had just finished playing "The Outer Worlds", but I had no idea what I was getting into when I downloaded Midnight Fight Express.
The first thing you notice when you play is that the control or handling seems very tight in a good way. Basic light attack and heavy attack combos. The first 1-3 levels where not that very fun for me, but after about 5 minutes (yes the levels are very short, but that is a good thing) I started having so much fun and the reason was...
Skills and Upgrades
There are 6 different trees of upgrades and you end up unlocking them all.
You have Fighter, Parry & Counter, Finishers, Grapple, Rope, and Secondary Gun.
They range from uppercut punches, parry disarms to finishers and each and every one of them makes you feel like an action movie star.
One of my favorite ones is the "Kick big items" in which instead of picking up an item and throwing it you kick it like in an action fight sequence. I can't explain through words how fun some of these upgrades are and how awesome they feel when you perform them.
The parry & counter system feels very smooth and excessively satisfying. It's my favorite part of the game.
What really sold this game to me was the first time I grabbed a handgun and used it. It felt like I was John Wick. It is very satisfying to use a gun in this game.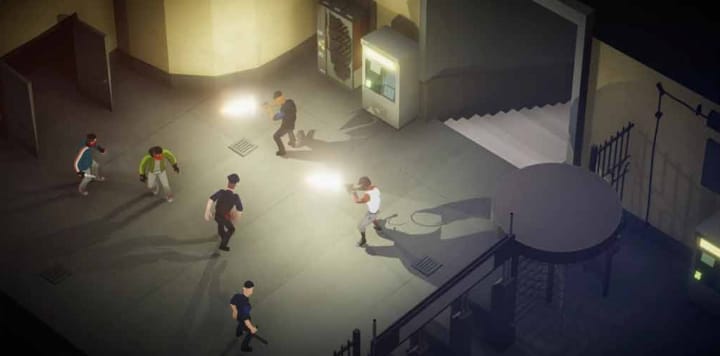 One of the best things about this game, apart from the amazing solid-feeling combat, is the music. The music goes perfectly with the mayhem that you see on screen giving you that extra shot of adrenalin while playing the game.
Here is what the official website for the game has to say about what makes it a great game.
"Blockbuster Combat Tangle with waves of foes with the finesse of an action-movie master. Punch, dodge, counter, and finish off enemies in fluid and visceral combat featuring mo-cap animation by motion artist and stunt performer Eric Jacobus. Custom difficulty modes allow any player to direct the action to their preference.

Martial Mastery Level up, power up, and tap into a sprawling skill tree to unleash a dizzying array of devastating fighting moves. Develop your own signature style, and master over-the-top combos that leave the criminals wondering what hit 'em.

Killer Arsenal Complement your melee moves with knives, axes, and sledgehammers. Wield a wild array of pistol fire, shotgun blasts, and explosives. Weaponize everything from furniture to toilet plungers. Take advantage of the urban world around you to score increasingly outrageous takedowns and clean up the streets."
Enemies
The game has this really fun way of introducing new enemies and gameplay changes. It takes you by the hand for a few seconds but then it pushes you right into the action to figure it out by yourself.
There are a few gameplay changes where you are riding a motorcycle or a jet sky. Sometimes your surroundings present new challenges like helicopters trying to gun you down or snipers trying to kill you while you fight.
Without spoiling anything, the game itself is filled with video games, tv shows, and film references. There is so much stuff I want to talk about but spoiling it would take away half the fun.
TL;DR
If you like action and fighting games, Midnight Fight Express is a no-brainer. You will just have to trust me and just download it.
Midnight Fight Express is currently available on Xbox Game Pass and its about an 8-gig download.
If you don't have Game Pass for Xbox you can get it here: