'Marvel Heroes' Review
A Game Review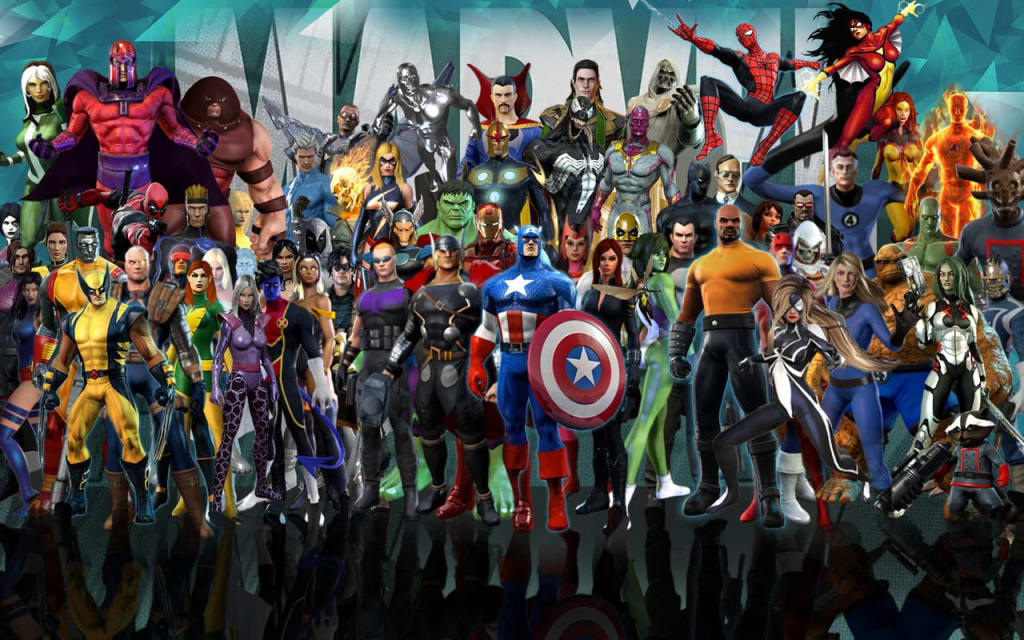 Marvel Heroes Review
Any Marvel fans out there? Do you like watching shows about your favorite heroes, or are you an old-school comic reader? Or perhaps both?
Either way you prefer, there's one thing we all can agree on: video games!!! I will be reviewing just a little bit of the things you will experience in Marvel Heroes.
OK, so WinterWarrior19 doesn't sound like the best username. There are many like it, but that one is mine. I set my account up and off I went starting Captain America, one of my most favorite superheroes of all time, along with The Winter Soldier, Spider-Man, The Wolverine, Doctor Strange, Black Widow, and the new and powerful Vision. Enough of me boasting on favorites. You start off in a ruined city after seeing a nicely drawn out cut-scene in the beginning. In this point-and-click based game, the graphics, if you ask me, could've been a lot better for a Marvel game. The characters' skins are blocky looking on PC and not so much better on consoles. Although despite that, the simple default keyboard layout is adaptable. Basically, you'll get the gist of everything as you move along in the game. You start off by taking out a bunch of low-level fodder bots and advance through the map as directed, taking on two bosses. The first boss is pretty much self-explanatory due to the fact that you're just starting. Summarizing, the first boss is basically a warm-up for things to come. The second boss is a good bit harder than the one previously, but get through that and you're going to see an agent that takes you to the hero HQ (did I mention that you are able to switch to any character you wish?). Another cut-scene will commence in a more comic-like fashion. Once you're in the HQ, you can basically run around or chat with fellow players with having to obey the rules of not giving out personal info and such, which is a good call on most parts. While you are in HQ, you can also select characters like on the battlefield, buy clothes/gear for your heroes, and my little favorite: Inventory Management!!!
Yeah, I heard you, you don't like games like that don't you? It's alright, I'm into games like that. Y'know, things like Minecraft and all the junk in that nature.
But let's not forget that this isn't about Minecraft.
Am I boring you yet? Don't worry, I'm not trying to bore you, I am simply trying to make the minimal 600 word count for this thing.
Back to the task at hand, shall we? Once you go on and roam around the HQ, you can try and do special side quests, from solving a murder mystery to fighting some of the most powerful villains in Marvel. For a even better feeling of excitement, you are never alone on a side quest, you can even tag along with other players in order to get things done quicker and easier.
Still reading? I think you deserve a summarization as a treat for your effort.
Marvel Heroes is a online multiplayer based platformer with high potential of being a really great game.
Gameplay itself — 4 stars
Character models — 3 stars — Could've been better for the PC players
Environment graphics — 4 stars — Better than the character models, if you ask me
Co-op play — 5 stars — Despite the character models being a little distasteful to me, playing with friends and other players from around the world is the best thing I like about games of any kind.
Oh, about my favorite hero, too; it's Deadpool. I have a blast just hearing him yap about Spider-Man, Iron Man, and so much more. It's hilarious.
That's my review, hope you all enjoyed it.