Madalin Stunt Cars
Bringing your wildest stunt-driving dreams to life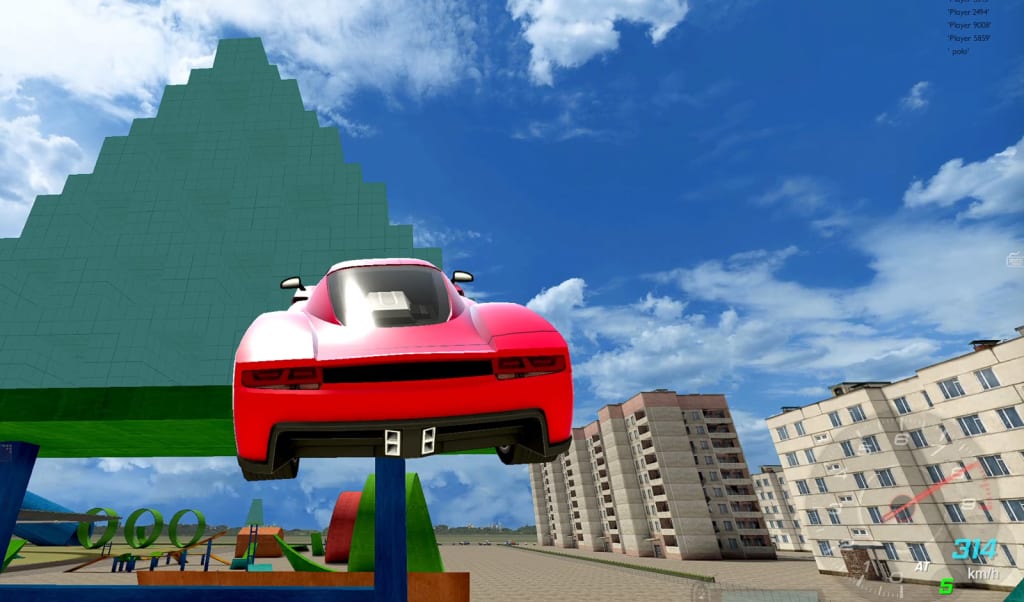 Madalin Stunt Cars 2 is a wild stunt racing paradise. Choose from one of three beautiful arenas to take on the expansive open-world maps in your dream ride.
If you're looking for the next generation in high-performance cars, look no further than Madalin Stunt Cars 2.
Remember those dreams you had of driving a Huracan, LaFerrari, or Veneno? You can get your hands on all three vehicles right away in this game.
So, jump behind your keyboard and try to jump over huge ramps while avoiding obstacles for an immersive racing experience.
MSC2 gives you the opportunity to race around town as fast as possible with friends and other gamers from around the world by playing multiplayer arenas - it's time to unleash hellfire in style.
How to Play Madalin Stunt Cars 2
The specifics of the game are simple to understand.
Madalin Stunt Cars 2 is easy to play compared to other free online car games. You can choose to play it alone in Single Player or with friends in Multiplayer mode.
To start proving your stunt driving skills online, all you need to do is pick a username.
If you are playing Single Player, you can simply choose the car you wish to use in the game before being unleashed into the playground.
If you are playing in Multiplayer mode, you need to choose or make an online server to join. When making an online server, you can invite your friends and family to play with you. If you decide to join an existing server, you will be playing with anonymous players worldwide.
The controls in Madalin Stunt Cars 2 are easy to comprehend. All you need is a vehicle and a track of your choice, and then you're good to go! The operations include:
● W for Acceleration
● S for Brake
● A to Turn Left
● D to Turn Right
● SHIFT for Nitrous
● SPACEBAR for E-brake
● R for Trigger Respawn
● C for Change Camera View, and T for seeing other gamers positions in the game map
How to Use Nitro Feature in Madalin Stunt Cars 2
This game has many different features that will keep you on your toes!
One such feature is the nitro boost. It'll provide an extra power boost when driving through rugged terrain or against other cars at high speeds if activated.
But, make sure not to use too much. Overusing nitro can deplete its charge quickly and reduce how long these boosts last per usage cycle.
Fastest Car in the Game
With a top speed of 267.8 MPH, the Bugatti Veyron is officially the fastest car in Madalin Stunt Cars 2!
Whether you're a car enthusiast or just looking for something different, this game has what every driver needs. You can choose from police cars and rare models such as the Ferrari LaFerrari to Ford GT.
Conclusion
Madalin Stunt Cars 2 is an excellent game for anyone who loves cars to learn how to master the art of car control or race against their friends.
The developers of this app have already released its sequel called Madalin Cars 3, which you can play on Drifted! So what are you waiting for? No downloads are required, so head over to Drifted and get playing right away!
If stunt games aren't to your taste, make sure you also check out the newly-released Drifted exclusive – Drift Hunters MAX. The brand new offering in the Drifted arcade has proven itself to be the ultimate free online drifting game among die-hard fans.