Lose Yourself in the Game with Redragon H201 Noise Canceling Gaming Headphones
Looking for unprecedented audio quality on a budget? Enhance your game with Redragon H201 Noise Canceling Gaming Headphones.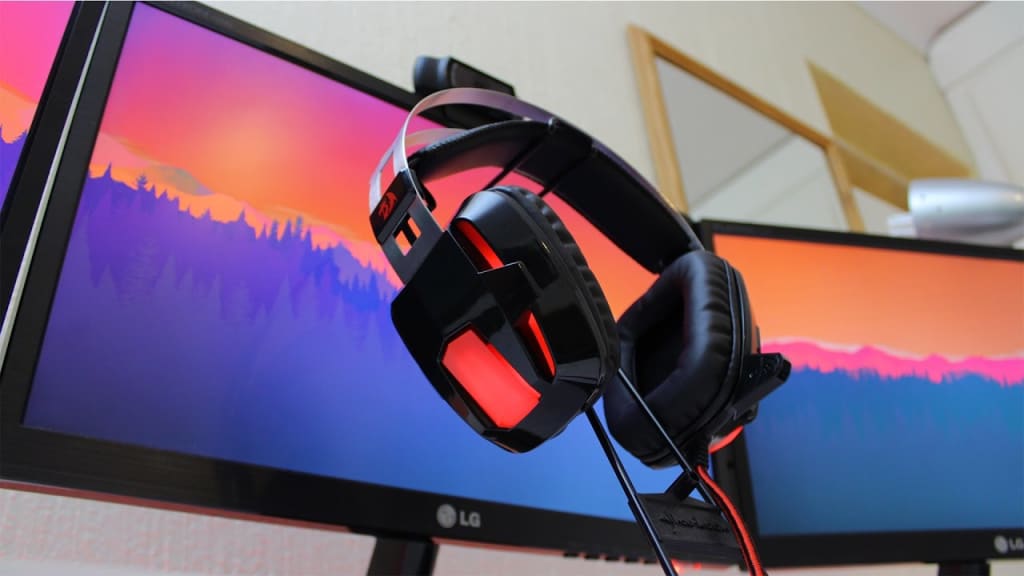 There is no way around it anymore, if you're a gamer, you need a pair of gaming headphones. For one, you're at a major competitive disadvantage if you don't have them. For another, you can't help but experience a break in immersion every time you hear a siren go off outside, your roommate going on about his or her business a few feet away, or when the terrifying monster you're supposed to be hearing as it creeps up behind you can only be heard from the stereo speaker right below your screen.
But who of us doesn't already lament the ever increasing cost of being an avid gamer these days? Headphones alone can cost anywhere from $100 to $300, and I can't help but ask, "Why?" Well, it's simple. Gaming headphones these days are coming with a slew of superfluous features that look appealing at first, but become bothersome, distracting, or ignored after the 100th hour of using the headset.
Thankfully, gaming headphones are one of the only accessories that you can purchase on a budget and not lose out on much more than a few extra gimmicks anyway. Enter the Redragon H201 Stereo Gaming Headset, an extremely affordable, yet capable and versatile headset. With this set of headphones, skip out on the next few battle passes and you'll be well on your way to picking up on your opponent's foot steps before they know you're near them.
How's the sound?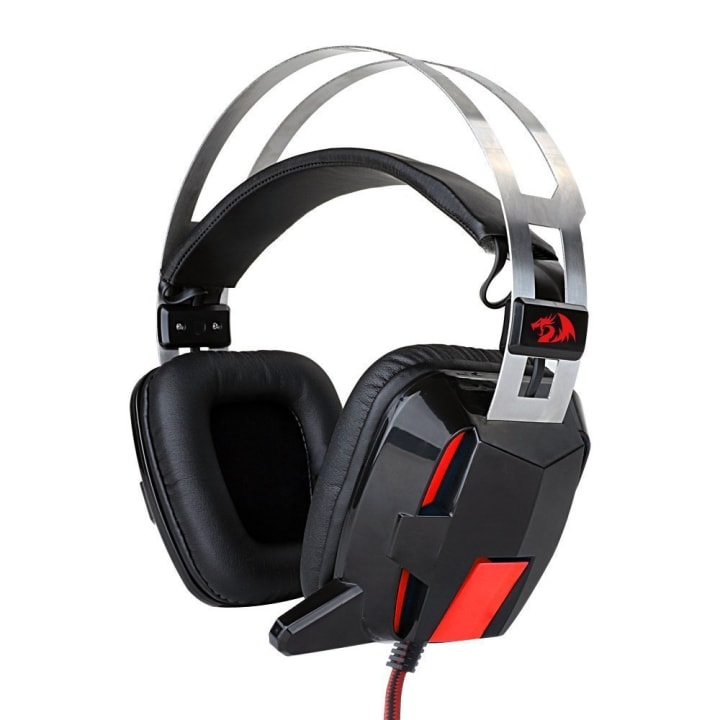 What will set this apart from nearly all other gaming headsets in a similar price range is the sound quality and few extra features. The Redgragon H201 is equipped with high performance 7.1 audio, and offers 360 degree surround sound with outside noise cancellation. This is a massive win for budget headphones and is a quality boasted by premium headphones like the $200 turtle beaches or the $240 astro a50s. On top of this is the adjustable bass and vibration level, which serves to increase the intensity of low frequency sound. This feature, of course, is not a necessity, but it will offer players an added level of depth to their experience that we have to come to expect from higher priced brands. Volume and bass vibration are adjustable via wheels located on the back left side of the headphones.
Microphone Sensitivity: -40dB +/-3
Microphone Resistance: 2.2KΩ
Loudhailer Diameter: 40mm
Frequency Range: 20 HZ---20k Hz
Vibration Diameter: 30mm
Resistance: 16Ω
Cable Length: Approx. 2.0 M brush finished cable
Plug: 1x 3.5mm
Type: Over-the-Ear
How are the features?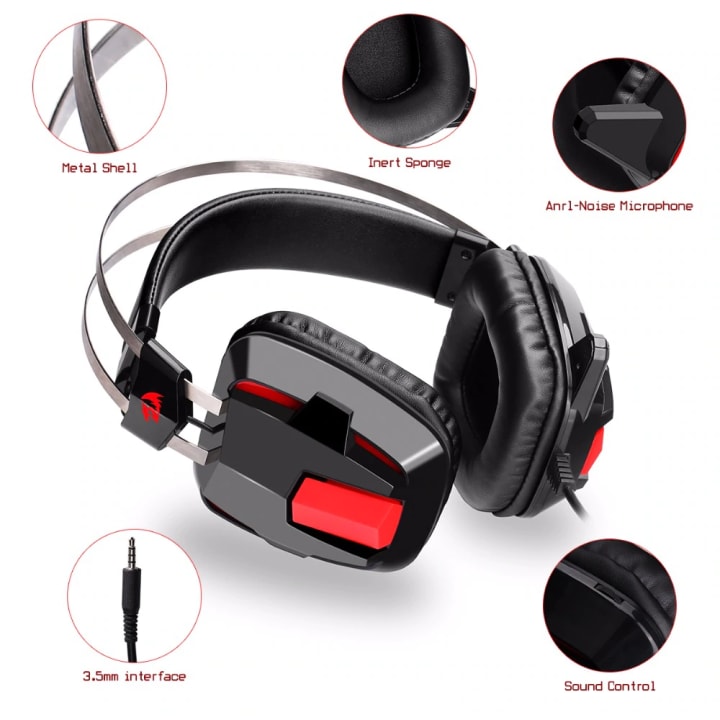 The microphone is not intrusive, barely sticking out of the side of the device while still picking up sound from a good distance away, delivering it clearly through to others in your party. For anyone else that is tired of gaming headsets with mics that protrude all the way out and rest directly in front of your mouth (in your field of vision), this is a huge win.
The lightweight frame of the headphone band is steel with a stretchable headband beneath it, adjusting to the wearer's head without sacrificing comfort. The outer ear cups are made of plastic and come equipped with red LEDs, and the inner cushions are soft leather. Lastly, the headphone cord is over seven feet long. Again, I must stress that many of these features (i.e. adjustable headband strap, LED lights, hidden microphone) are not the norm for budget headphones.
My final thoughts?

It is also important to note that the H201's are designed for ease of use and versatility. They are no more complicated to begin using than a pair of earbuds. Simply plug it into a computer, an Xbox or Playstation controller, even a phone, and you are good to go. One of the biggest cons I have found in higher end gaming headphones is that they are far more suited to gaming than anything else. They don't easily connect to normal devices, they come with superfluous hardware or mandatory installation requirements, as if a higher price demands more complexity. Here is a headphone that understands what we need, what we want, and what we are happy to have as a bonus.
I can speak firsthand about what it's like owning a $250 gaming headset. I open the box with a twinkle in my eyes and lay out the all the components of the headphones I just bought, from interchangeable ear cushions to Mixamps with big knobs. The headphones are sleek, albeit a little stiff. Eventually I leave the extra cushions and Mixamp in the box and just plug the headphones into my controller. It is at that point I begin to wonder what I paid for. Was it a $250 headset, or was it a cheaper headset with another $100 worth of extra features? At the end of the day, I had to decide what was important to me, and the answer was high sound quality and streamlined tech. I found that in the Redragon, and especially Redragon's H201 gaming headphones.