King_DaHa PS4 Dream Journal 1
My projects + updates, levels and audio.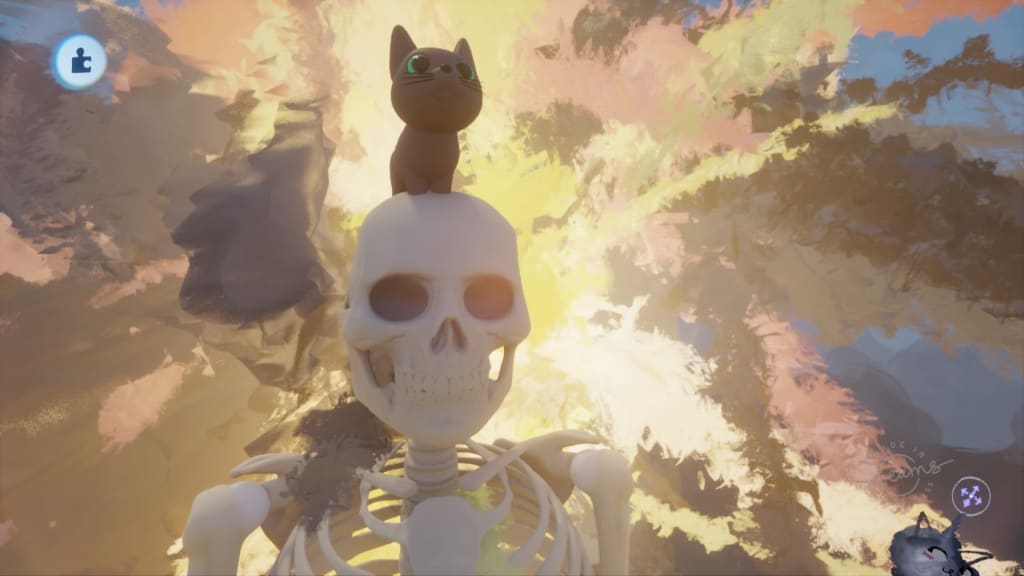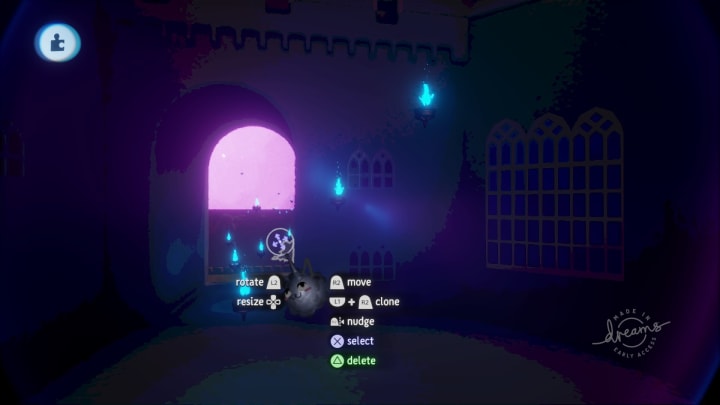 Beginning of Dreams I struggle with creating but mostly did a couple of remix of great levels. Played a couple of levels like PT to Dexter Laboratory and other great level but than stop playing for a couple of months. Got back into it and since find myself playing Dreams more than any of my other games.
I like to remix two levels at the moment. The first is Bevis2-McBurger Cathedral. One of my first levels I created.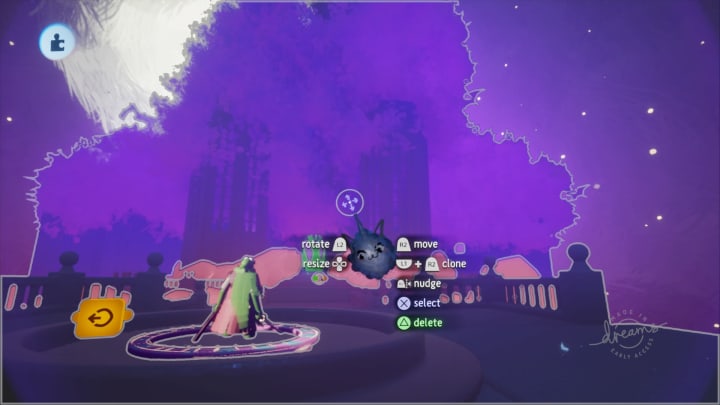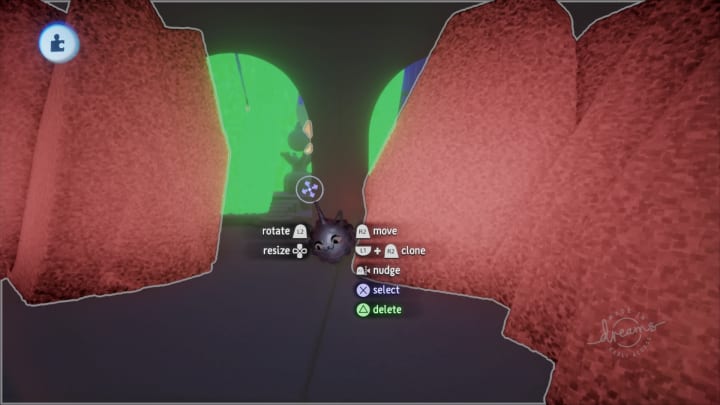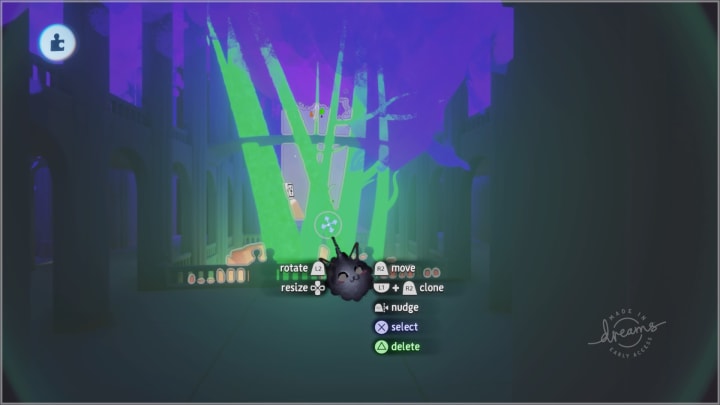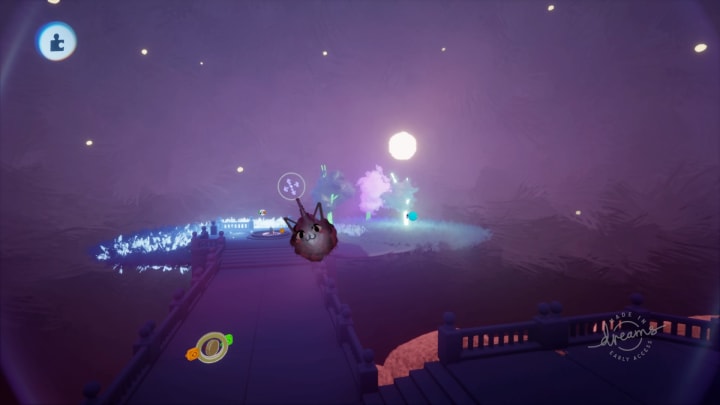 My other favorite dream is by Barian1998. In my opinion most likely my favorite to remix is Hogwarts (front exterior). The candy level early dream and night time level with floating torches created when I start came back to Dreams.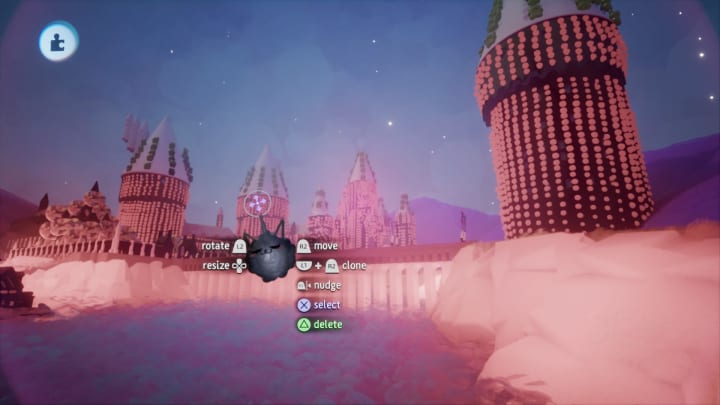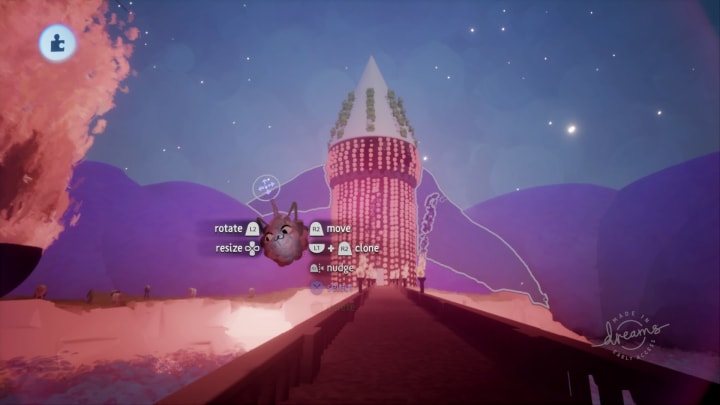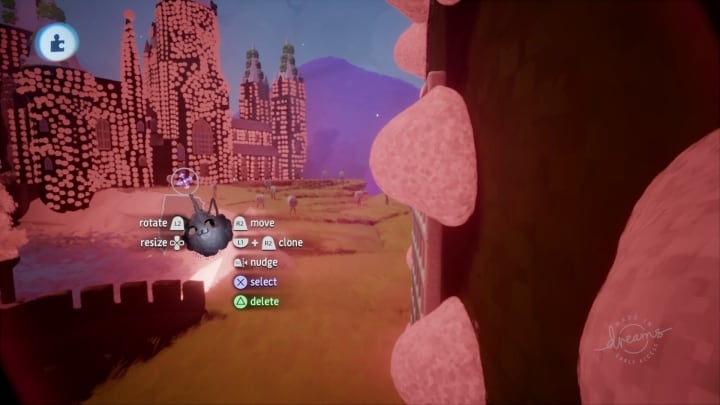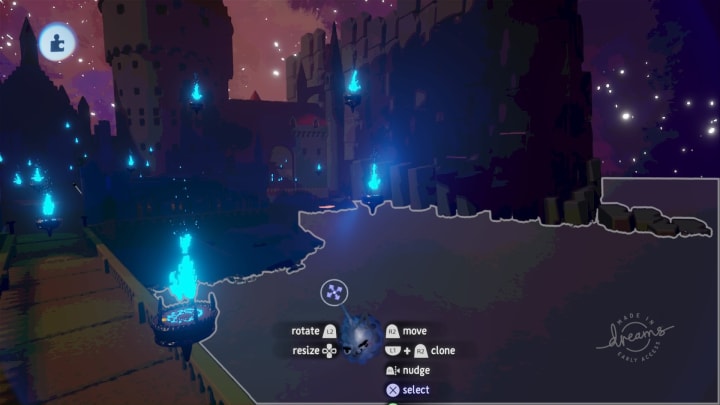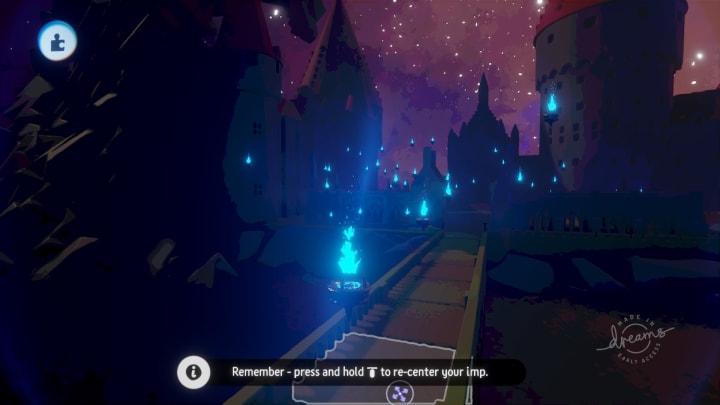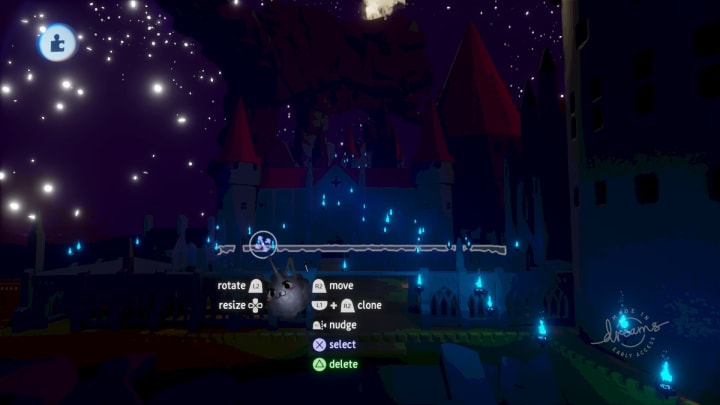 One dream I created is silhouette art level of Shadow of the Colossus. Might do some more silhouette art. Early dream before I took a break.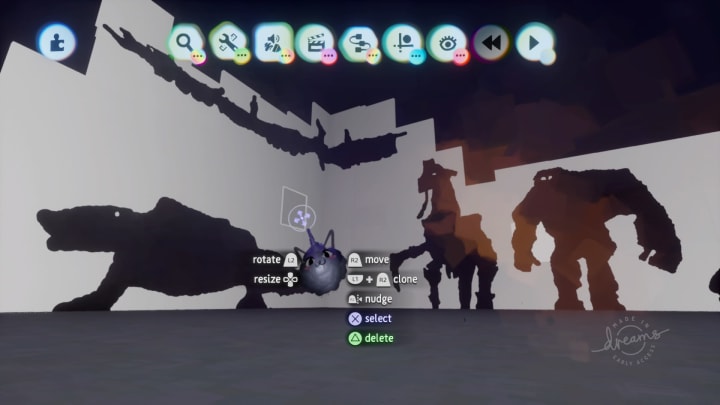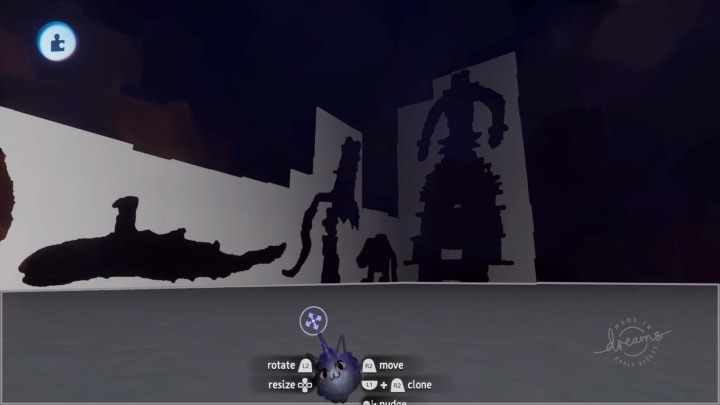 The next level is more recent level with some of my music that I put into the game. It another Hogwarts (front exterior).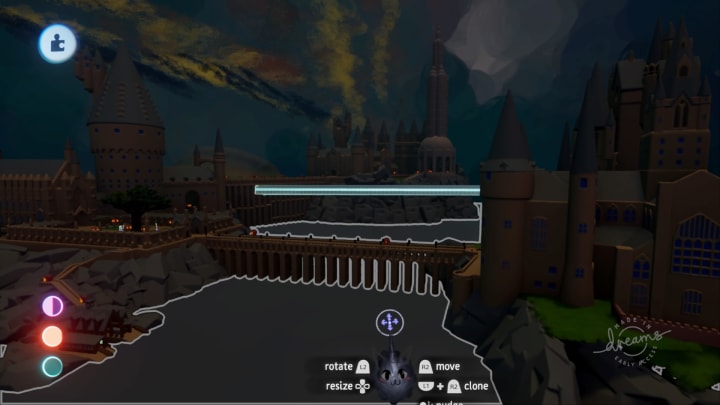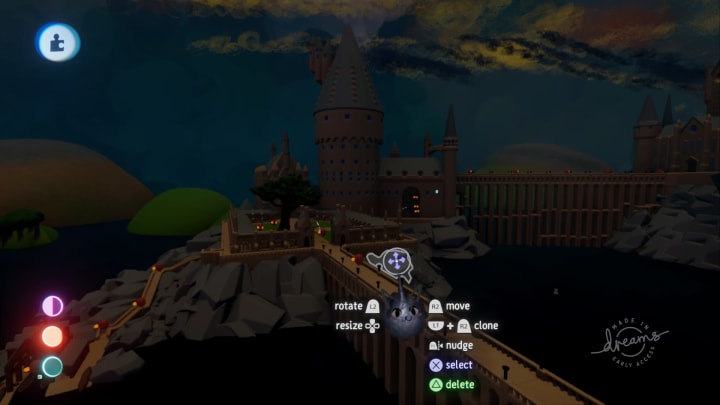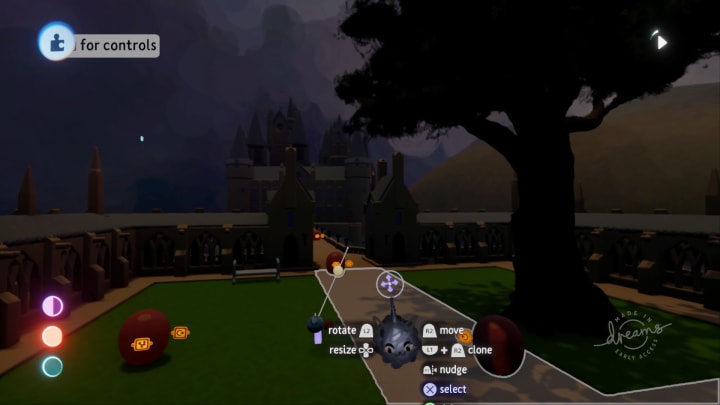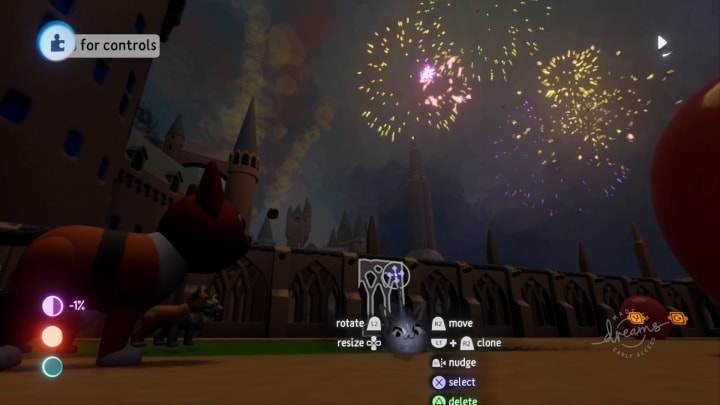 My first mini game is called Finding Butler. I wanted to make a small game that is a three maze game with story that has some choice that could end the game. I understand the choice of using the same map does not fair well but I am still learning how to create and wanting a story that I can remix and improve when I learn how to do better cut-scenes.
Cat games that I think would be fun. Cream Heroes game. If anybody could create MoMo, Chu Chu, LuLu, DD, TT and LaLa. Underneath the photo to screenshot of Finding Butler is a Cream Heroes video. It would be cool to have the cats of Cream Heroes in Dreams.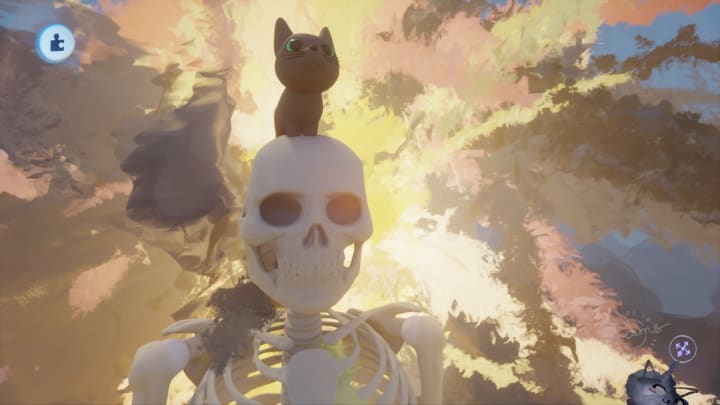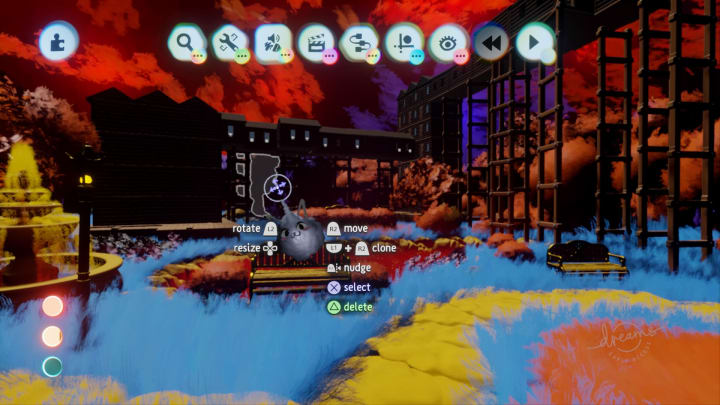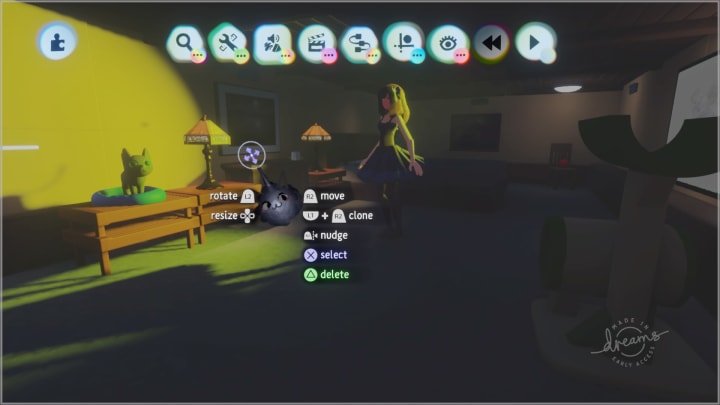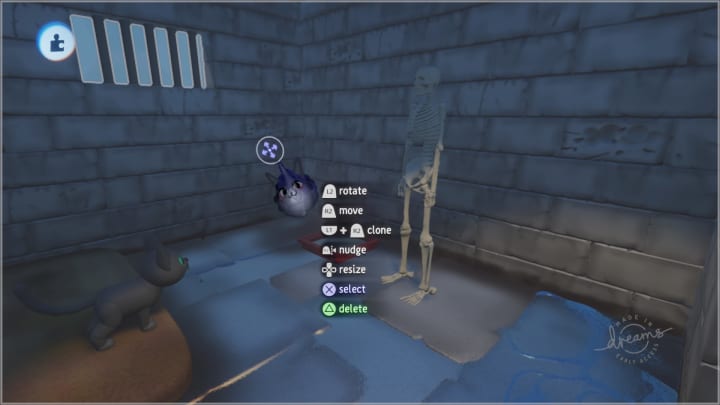 My current gaming project at the moment call Curse of the Parasite or I might call the game Curse of JiJiMaHa. I don't know yet if I can get advise and post in the comments which title stand out more would help.
Trying to make a decision making and puzzle escape game. This game most likely will be a short game that you will be able to beat it in I hope under an hour. Most of the games I want to make to be short so you can enjoy more dream games in one sitting.
The story take place after the event that will be told in retelling of the event by the main character. Finding out one friend out of five lived and will determine the outcome of the game determine by your choice you must make. Example offering one of your friends to be sacrifice is the first choice.
Trying to do my best not to use the same map like I did in Finding Butler. I am terrible at sculpting and thankful for the amazing talent dreamer have in creating asset that make level creating fun. I do have an idea in different locations in mind in advancing the story.
I think maybe five different ending with a good and bad for each. Ending One though Four will be somewhat the same story but characters change base on your choice. The final scenario will be different but after the first choice.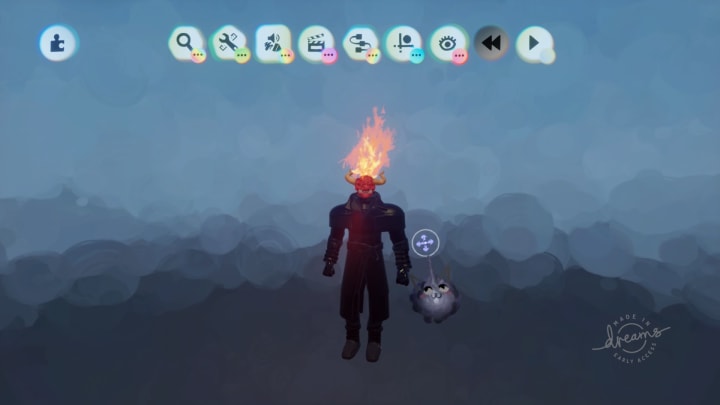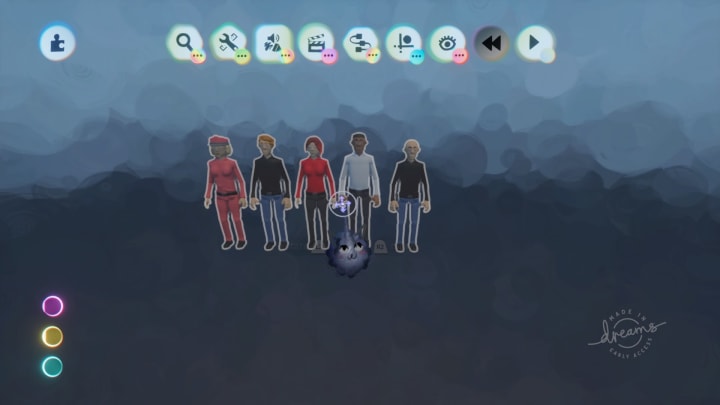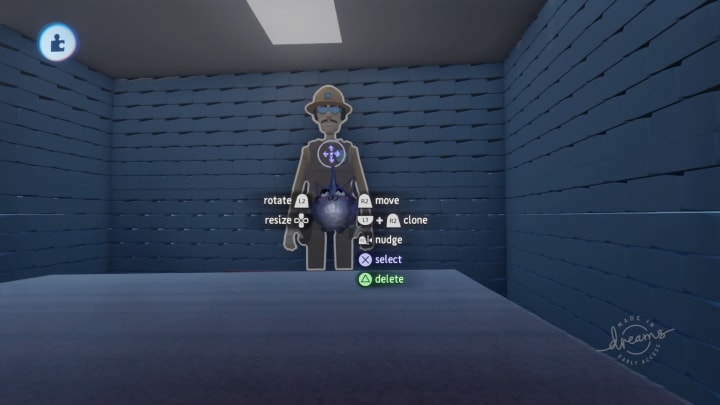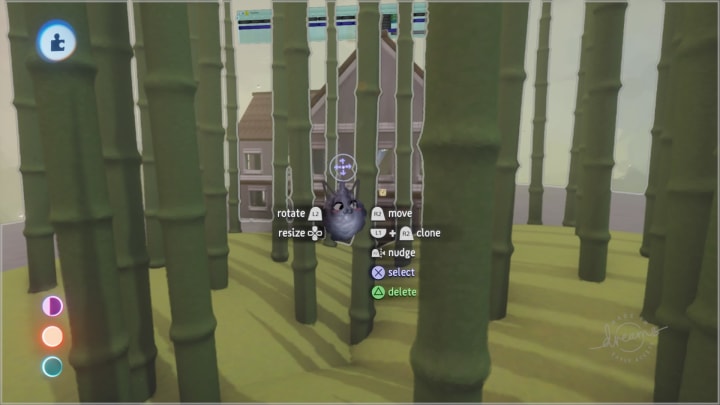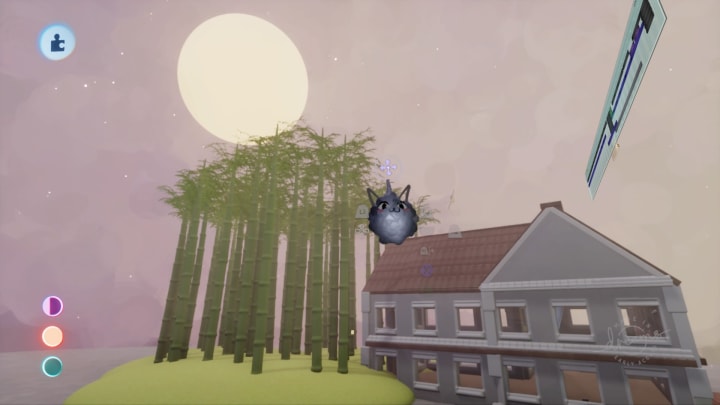 Having ton of fun with audio. I try my best to cover songs that are not in dreams. Couple of my songs are complex like Time Warp from the Rocky Horror Picture Show and Aladdin A Whole New World. Hoping someone would remix it to make it better. They still sound good but I know I mess up with a couple keys but at least most of the song is close to perfect.
I think my top three song covers that close to perfect is BTS featuring Steve Aoki- Mic Drop, BLACKPINK- Kill This Love and Jaws Theme - John Williams.
I have fun making all my cover songs the list of all the songs in the video is listed below the video. If you want a song in dream I will do my best. Make a request in the comments. At the moment working on two K pop songs from BLACKPINK and Red Velvet.
Thank you for reading. In my next Dreams update I will try to put other Dreamer great work.
1. BTS featuring Steve Aoki- Mic Drop 0.1 s - 4M 8S
2. BLACKPINK- Kill This Love 4M 9S - 7M
3.Jaws Theme - John Williams 7M 1S - 8M 18S
4. Imagine Dragon - Warriror League of Legends 8M 19S - 11M
5. Toss A Coin To Your Witcher - Joey Batey Witcher Netflick Show 11M 1S - 13M 31S
6. Her Sweet Kiss- Joey Batey Witcher Netflick Show 13M 32S - 15M 19S
7. Tones and I - Dance Monkey 15M 20S - 19 M 30S
8. Time Warp - Rocky Horror Piture Song 19M 31S - 22M 42S
9. Two Step From Hell - Strength of Thousand Men 22M 43S - 24M 46S
10. Blonde Redhead - For The Damage Cobra Evil Morty's Theme 24M 27S - 27 M 8S
11. Two Step From Hell - Victory 27M 9S - 31M 28S
12. Aladdin - A Whole New World 31M 29S - 36M 5S