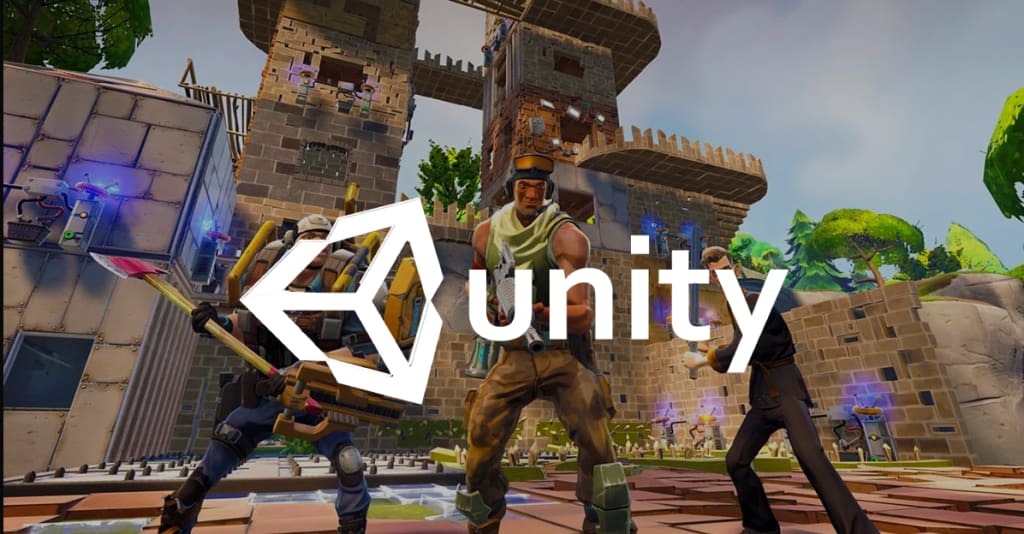 unity game
When developing games, you need the right resources to derive an impressive outcome.
For instance, you require an advanced development platform like Unity to complete gaming projects with perfection quite smoothly.
The post will first help you to know:
What is Unity?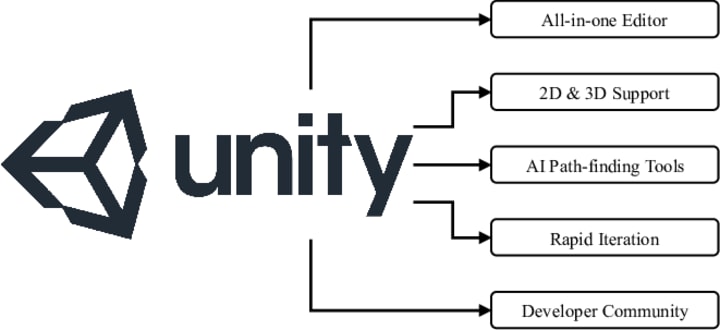 Unity is a cross-platform game development engine. It was devised by Unity Technologies.
Released in June 2005, Unity was previously designed to serve the gaming aspirations of macOS-specific users.
Presently, the game engine works superbly with multiple operating systems.
It has got everything to boost your game development experiences at the highest level.
As a result, every game development company likes to work with this platform.
Whether a beginner or a pro, the Unity game engine will always assist you at every stage to achieve the right results.
It is time to explore:
Is Unity Good for Game Development?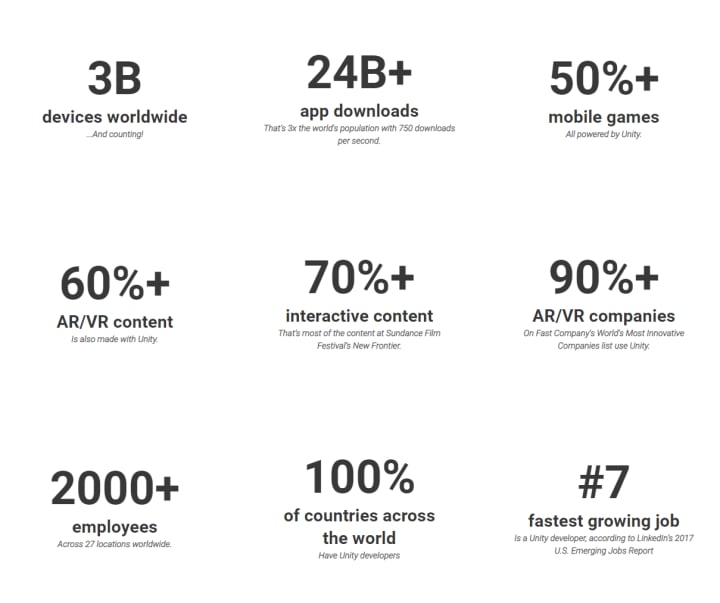 Oh! Yes
This game engine always figures at the top preference of game developers across the world. Let's unravel, what makes the game engine immensely popular:
Previously, developers have to devote a lot of time to building games targeting different operating systems.
Now, such a task has become quite simple and time-saving due to the arrival of the Unity game engine.
This highly advanced platform lets you develop games that run smoothly across all operating systems quite naturally.
As a result, you can deliver clients' projects on the scheduled deadline.
Unity comprises various 3D and 2D rendering tools.
It ultimately allows you to add immersive 3D and 2D images in various gaming scenes quite naturally.
Besides, Unity also lets you convert 2D into 3D images or vice-versa.
Such versatility saves your effort from developing 3D and 2D images separately.
Unity also works excellently to create and evaluate real-time simulations based on skinned meshes, thick ray casts, and collision layers.
Consulting a reputed 3D unity game development company professional will guide you to utilize this feature more prominently.
When considering Unity for game development, rest assured you will have the scope to access high-end tools from its asset zone.
Such components will let you implement unique gaming ideas very naturally.
The rich toolkit ranges from sprite management to visual scripting, plug-ins, templates, audio, etc. to improve end-user experience quite amazingly.
Initially, coding was a pretty laborious and time-consuming process. As a result, it tends to delay your project delivery deadline.
Now, due to the utilization of Unity 3D for game development, the task of coding has become extremely simplified.
Unity smoothly and instantly performs all your coding activities using the scripting language of C#.
Moreover, it lets you reuse the same code for multiple platforms quite conveniently.
As a result, you never have to start your coding task from the scratch.
It ultimately results in the smooth accomplishment of your game development projects within a fixed duration.
The issue of bugs mainly emerges due to the occurrence of coding errors. As such, it tends to affect the performance of your gaming apps severely.
Hence, you should concentrate on using the unity engine for game development.
The game engine will perform tasks like debugging in a real-time moment without restricting your coding activities.
It lets you proceed correctly by fixing errors at an early stage and thereby improving the performance of your game apps naturally.
Are you seeking a hands-on experience in game development?
It will be a good decision to consider Unity 3D for game development exposure.
The vast community members of this platform will properly guide you at every stage to attain a favorable outcome.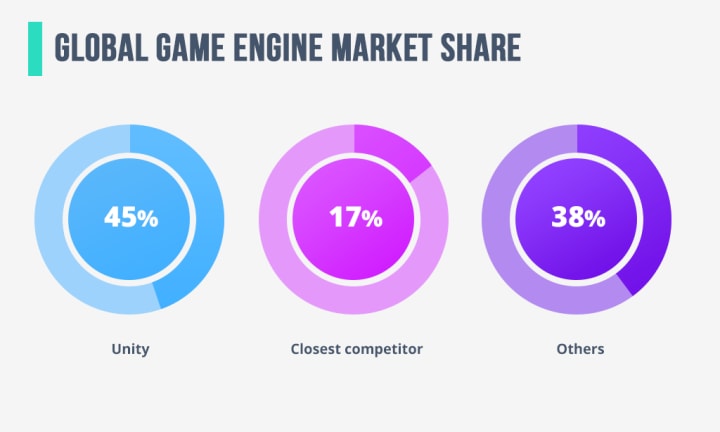 Besides, Unity also serves users with various tutorial videos on gaming that help them to observe every development stage quite smoothly.
Not just beginners but even experienced professionals can also seek assistance from these community members to know the latest trends in the game development industry to keep themselves thoroughly updated.
Conclusion
Unity is presently emerging as one of the popular tools among game developers.
This game engine is extremely versatile to satisfy your distinct gaming requirements.
It allows you access to the rich tool sets with the aim to implement your unique gaming concepts very naturally.
It will be wise to consult experts at once.
This will allow you to utilize this game engine properly to attain a favorable outcome.
Reader insights
Be the first to share your insights about this piece.
Add your insights