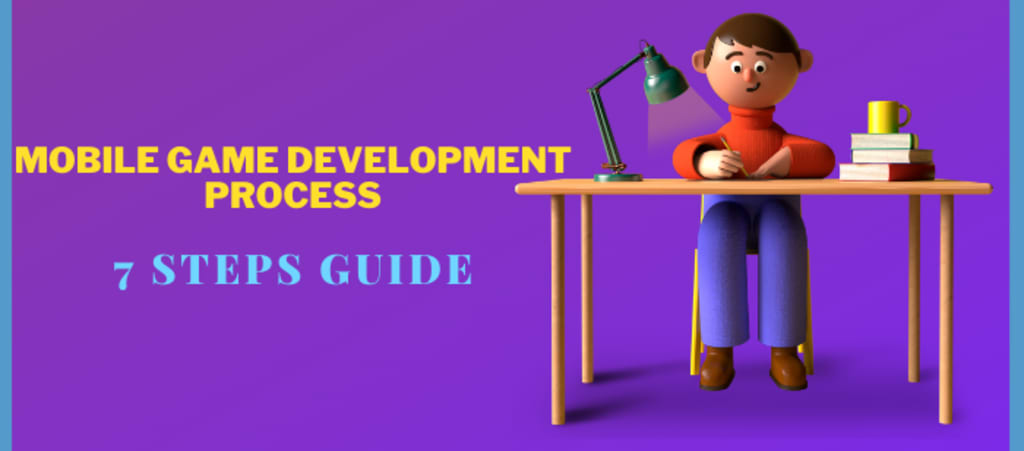 Mobile games are evolving as a massive source of revenue generation. The entry of cutting-edge technologies and the latest industry trends have started to remarkably influence mobile game quality. This is boosting end-user engagement and business profitability quite smoothly.
It is expected that at the end of 2023, the global market of mobile gaming will surpass the projected revenue figure of $100 billion (Source: Influencer Marketing Hub).
This presents a bright chance for every mobile game development company to serve users with amazing gaming pleasure using advanced resources.
When building a mobile game, we hardly think that how much research and ideation is involved to achieve a fruitful outcome.
Right now, the post is going to explain:
What are the 7 Stages of Mobile Game Development?
1. Determine Objectives
Now, when investing your time and money in mobile gaming, first ask yourself the objectives that you intend to achieve.
When the objectives are shortlisted, it will let you proceed smoothly.
2. Study Competitors
Whether you are a beginner or a seasoned businessman, you must closely observe your competitors.
It will help you to know which gaming genre and target audience they are targeting to make money in this segment.
If necessary, you can take help from a professional mobile game development company to receive better guidance.
3. Conceptualize an Engaging Story
Every mobile game has a story to bind players strongly. Hence when building a mobile game you must work hard to conceptualize a jaw-dropping storyline that will hook your target audience very hard.
To come up with an ideal game story plot, you should develop the habit of reading the reviews of other games, watching movies and other entertainment programs, closely observing your surroundings, etc.
It will help you to gain fresh ideas to create engaging gaming applications based on fantastic storylines.
4. Choose the Ideal Game Engine
There are plenty of development tools like Unity, Unreal, CryEngine, Godot, etc. that work impressively to build robust gaming applications.
When building AAA size games, it will be worth using Unreal and Godot game engines.
But to build hyper-causal games, Unity will take care of your development requirements by automating coding and debugging solutions.
Moreover, the game engine is also packed with many powerful resources that you can properly utilize with the help of a professional mobile game development company in India.
5. Technology Stack
Do you want to serve gamers with immersive gaming experiences?
You must focus on adding new features and technologies like IoT, AI, Cloud, Blockchain, NFT, etc.
Subsequently, this will encourage developers to work on adding new plots and twists to your existing game story as a proven strategy to improve your audience retention figure throughout the year.
Besides, adding cutting-edge technologies will also enable gamers to start playing their favorite games from anywhere and anytime without relying on specific hardware.
At the same time, they will also have the scope to monetize their earned assets and rewards to make more money.
It is certain that packing your mobile games with robust technologies will also allow your game business to maintain a competitive edge in the market.
6. Testing and Quality Assurance
It will be quite disheartening if the performance of your game app is not satisfactory. This may hurt your business reputation terribly. Hence, when building a gaming application, you must test its quality to detect and eliminate bugs.
Now, you should share your game app with a selected group of beta users to acquire their feedback on the overall gaming experience, UI/UX design, etc. It will help you to maintain product quality and performance quite smoothly.
Every mobile game development company in India either conducts manual or automatic testing. It helps them to serve players with high-performing gaming apps throughout the year.
7. Publishing
What is the point of developing mobile games if your products do not receive the attention of a vast audience?
So, to accomplish this goal, you must concentrate on releasing or uploading your games targeting reputed platforms like Google Play Store and App Store of iOS, etc. Moreover, there are also third-party publishing zones that you can also utilize to launch your games.
Besides, you also have to adopt tricks like App Store Optimization (ASO), and others to improve the position of your game products that will ensure massive audience attention and engagement within a short time.
Wrapping Up
Mobile game development services are becoming very impressive with time. The experience and impact will become double as the web world is moving to the decentralized web 3.0 world. Hence, to make money in this segment, you must seek expert guidance and also observe the latest industry to stay ahead in this business.
Reader insights
Be the first to share your insights about this piece.
Add your insights