Created with Humble Bundle
How I Found My Voice As A Woman In Gaming (And How You Can Too)
At the end of the day don't forget to remember why you started, and don't let the naysayers bring you down!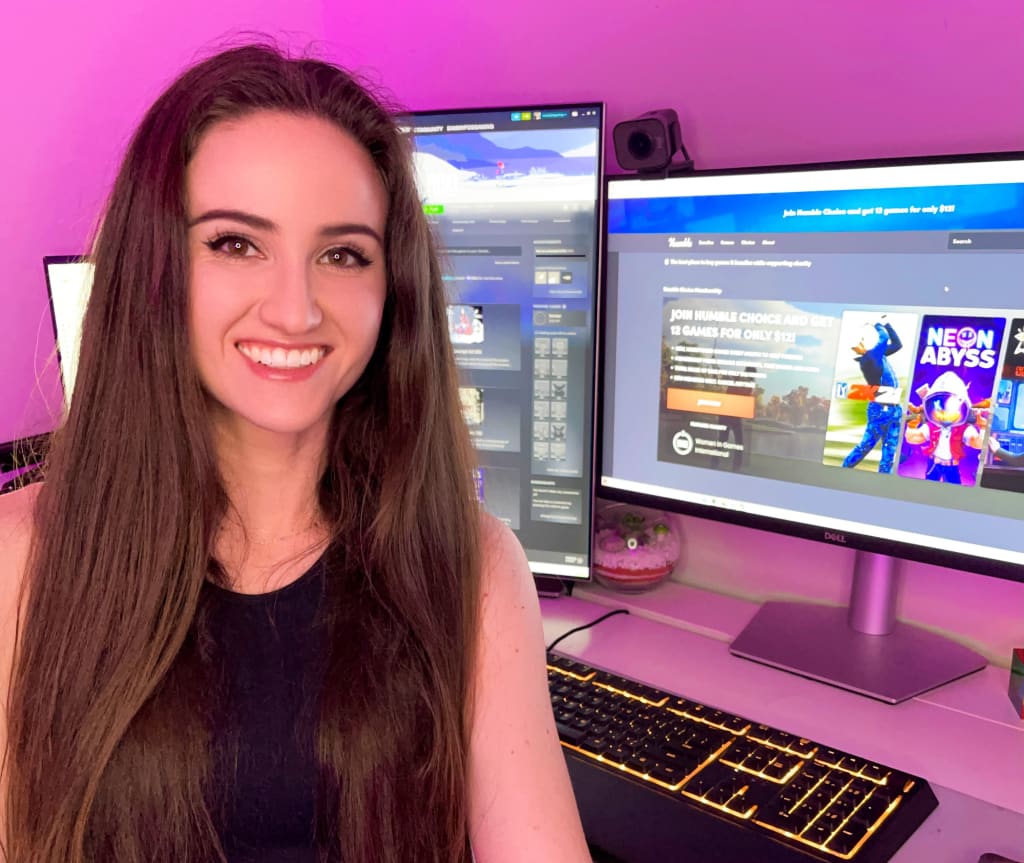 If you told me a year ago I'd be making money from playing video games I would have just laughed.
When people look at me they'd never guess I'm a gamer. I'm a sporty, but feminine, girl with a corporate job at a global business. But when I'm not working, exercising, or socializing, I spend a lot of my spare time playing video games and even turned my love for gaming into a side hustle. My brothers introduced me to gaming when I was 4 years old, so I've played almost my whole life, however, I never had many friends who liked video games when I was growing up. It was almost a hidden passion of mine. A passion that has developed and now helps me pay the bills.
It wasn't until I was in my 20s, after I had continued to grow my game collection, I decided I wanted to meet and connect with more gamers. So a year ago, completely out of the blue, I decided to start streaming on Twitch. Having never watched live streamers before I had absolutely no idea what was involved, so I've experienced every rookie challenge (including all the possible tech issues) and have learned so much along the way! If you're interested in becoming a streamer yourself, or just want to learn more about the ins & outs of streaming, I've put together three of the biggest challenges streamers face, and tips to overcome each of them.
Challenge 1: Choosing The Right Equipment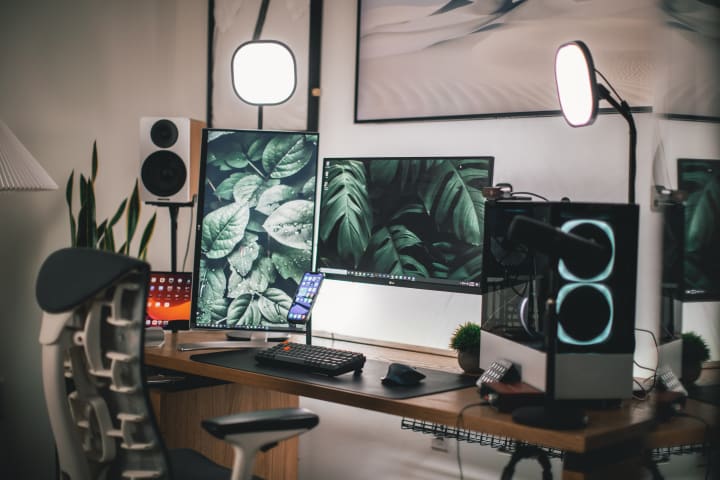 The initial challenge, when first starting out in my experience, was surrounding equipment. How do people know what equipment to use? You want your stream quality to be amazing, but most people don't have thousands of dollars to spend on the latest gear! But not to worry, you can get started with a basic webcam and even a laptop microphone, which is exactly what I did! As my channel grew, my community helped me save up to buy better equipment through subscriptions & donations, to help me produce better quality content for them to enjoy.
Secondly, growing your channel. This is a big one most streamers face. There's no hard and fast rule, however, one of the most efficient strategies is to build a presence on high-reaching and more discoverable social media channels, and redirect people from there to your stream. This can be the difference between streaming to 2 people or 20 people from the beginning!
Challenge 2: Finding Exciting, and Affordable Games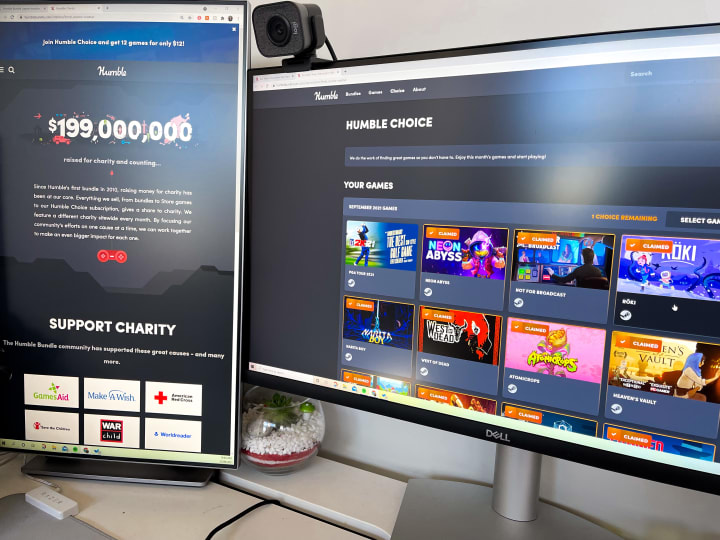 I'm sure we can all relate to one thing: Video games are not cheap. At least, that was what I thought. As a variety streamer, choosing what games to play and keeping your audience captive can be hard, especially when you have a budget to stick to. But, I soon learned that I was wrong and that you don't have to trade quality or enjoyment for affordability.
When I heard about Humble Bundle's Choice plan, as well as their Pay What You Want model, I thought this was such a great and accessible way to discover new games at a fraction of what they usually cost, while also supporting a great cause! The Choice package goes for a starting rate of $12, which gives you access to 12 different games every month, and often includes a mix of mainstream and indie titles of all different genres. Some of the titles the Choice Bundle has included in previous months have been:
Control
Yakuza 3
Moving Out
WWE 2K Battlegrounds
Dirt 5
Yooka-Laylee & The Impossible Lair
And that's just a small handful, so it's safe to say there are games that appeal to everyone! If you want to play some staple tentpole titles, but also uncover some hidden gems, just for the price of three coffees, then this is by far the cheapest way to unlock games that I've had access to!
And, nothing makes you feel better than knowing your money is going towards a business that actively supports charities, right? It means you can sit down and play the Humble Bundle games to your heart's content, all while knowing that by doing so you're helping good causes such as Make A Wish and WWF! When you go down the 'Pay What You Want' route you not only get to choose how much you're willing to pay, but you also get to decide how much money goes to charity too. How's that for giving back to the community while getting a whole heap of amazing games for way less than the retail prices?!
Challenge 3: Online Trolls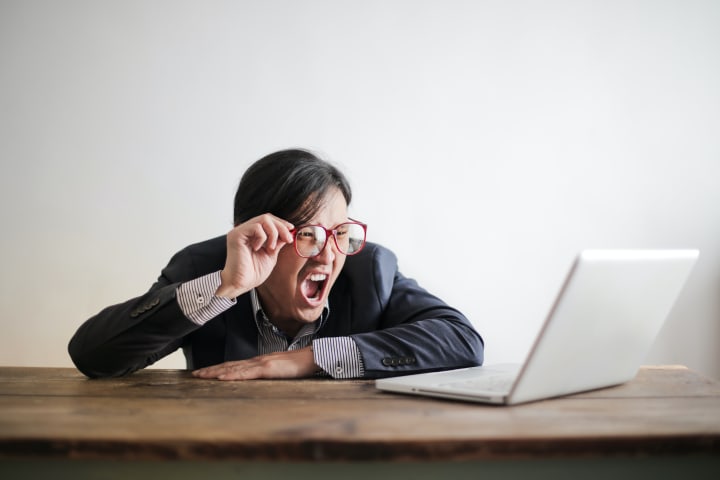 But we're only human and negative feedback can still hit hard. I try to remind myself no matter what you do, in any space, you can never please everyone! The best saying I've ever been taught is 'you can be the ripest peach, but not everyone likes peaches', so naturally you're not going to be everyone's cup of tea, and that's ok. When receiving negative feedback I try to take a step back and think about what the person who has said the negative words actually means to me in the context of my life. Do they even know me?..
The author Eleanor Calder said "If you have a problem with me, call me. If you don't have my number then that means you don't know me well enough to have a problem." and when I receive negative comments that get me down I think of this quote. There will always be trolls online, but try your best not to listen to them. Remind yourself why you started in the first place, and why you love gaming and use this as your key driver to block out the noise from negative people. My reason to stream is to connect with the community and share my love of gaming with other people, and I try to listen to the positive feedback from my friends and other gamers as much as I can. I know focusing on the positives will help me progress, while negative feedback from one person I don't know probably won't help me as much!
Find Your Own Stride — And Just Have Fun!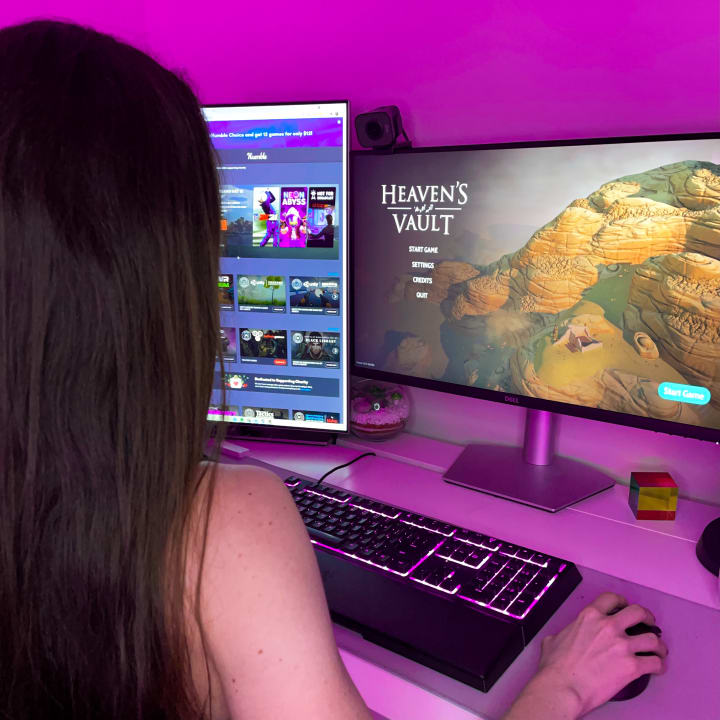 Of course, with so many gamers and streamers, it can be hard to find your voice in the community. Finding your voice can sometimes come with confidence, but I also believe you don't have to be a loud, confident person to be the best gamer and streamer you can be! I think it's more about finding YOUR stride, and again it just goes back to doing what you enjoy. If you're playing games you hate, people will notice. So instead of trying to follow trends for the sake of getting more viewers, play what YOU want to play! If that's the same game over and over then awesome, do it! If it's trying out a variety of games each month with Humble Bundle then bring it on! At the end of the day don't forget to remember why you started, and don't let the naysayers bring you down!
I hope this story has empowered you in some way. I can't wait to hear about the games you're loving — which Humble Bundle model will you try?...