How gaming has helped millions during the Coronavirus.
Gaming proving why it will always be popular.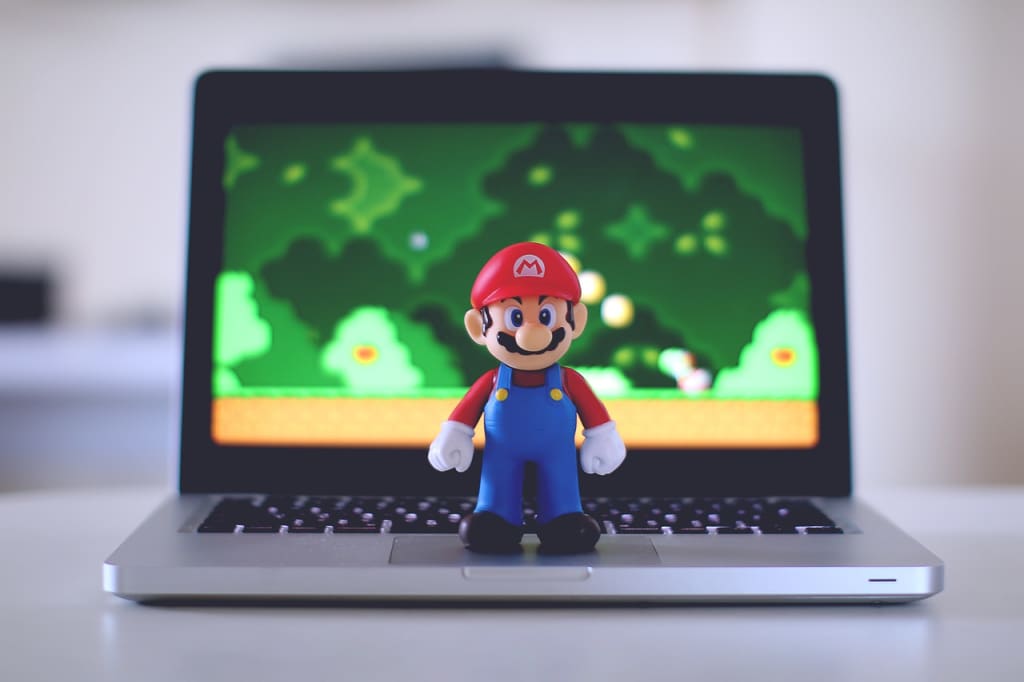 During this pandemic, people have been dealing with it in their own way. Some people are taking up running as their hobby, some are watching movies with a beer or glass of wine, but most are playing games. Before all of this, gamers had been seen as lazy, but now they're thriving more than ever and everyone else wants to join them.
It's clear now why gamers enjoyed playing games so much. It takes you out fo the real world, and puts all your focus into something fun and enjoyable, whether you're playing solo or with all your friends. It might not be productive for most people, but during times like this I think its more important to focus on your happiness and well-being.
It's a great way for people to keep in contact and a great way for friends to still have fun together. I've been having so much fun playing Warzone and pro clubs with my friends.
Families have also been having fun together by playing video games. The Nintendo Switch has become a massive hit during lockdown, and selling out in a few retail stores due to the sudden extra demand. Animal crossing became a huge hit, mainly due to its previous success, but people like me have decided to buy the game and try it out only to realise how fun and addicting it is.
The best games to play during lockdown
Before we start with this list, I just need to make it clear that this is only my opinion and personal preferences. Some of you might be into a totally different genre of games and that's completely fine. I would love to know what games you are playing if you don't see your favourite game on this list. Follow me on Twitter and tweet me what games you are playing.
Twitter.com/JCxlli
I'll start with the Xbox games I've been playing. The two main games that have been taking up all my time are Modern Warfare and FIFA 20. Before lockdown I had lost interest in FIFA, and anyone who plays this game knows you need to keep up date with it in order to stay winning. With all the sudden free time I've been gifted, I was able to get back up to scratch with the new metas and build my club back up in time for TOTSSF.
Playing pro clubs with my mates has also been fun. Even when you don't win its a good laugh, especially when the red cards start flying in.
Modern warfare has been my main game though. This has got to be the first Cod since Black ops 3 that I've actually enjoyed playing, although some features are annoying the overall concept it amazing. Warzone is a breath of fresh air and I suggest you play it if you have played any Cod in the past and love battle royal games.
I have also spent a little bit of time on Forza Horizon 4 again, this game is just great if you miss driving around to random places. It's also great if you love cars, the photo mode it great for capturing your favourite cars with a background of lovely scenery.
As for the switch, this has become my new favourite console for playing games purely to just chill and enjoy my experience 'stress' free. No need to worry about having to lean forward to concentrate extra hard.
Mario maker 2, Pokemon sword/ shield and of course ANIMAL CROSSING are the games I've been playing. Animal crossing being my main game at the moment. I cant put my finger on what makes it so addicting but it's just amazing. The community for it is great also, its so easy to make new friends. Everyone helps each other out instead of working against each other like most games are designed to do. At the moment they seem to rolling out events and updates often which keep you engaged in the game even if youve reached the end (which I'm nowhere near).
Little tip. Animal crossing is very fun without time travelling, and makes the lifespan of it last a lot longer, but don't worry about time travelling if it means you get your house faster, just don't take it too far to the point where you complete the game too fast.
Pokemon GO is also a great game to get playing during lockdown, they've made a lot of changes to make it possible to play from home, and you can crack eggs by just taking steps instead of walking distances.
Gaming is great for conversations due to how many different opinions people have on certain games and what games they like. The amount of genres for games is amazing.
GAMING FOR CHARITY
Gaming has also done so much for charity, not just now, but long before this awful pandemic. Twitch TV is a great platform for streamers to hold charity streams, usually for 24 hours or more, and their viewers will donate, along with friends of the streamer. As you can probably guess, the more popular the streamer, the more they raise. Syndicate did a 16 hour stream on twitch and raised over £100,000 for the NHS. Before this he has done countless amount of charity streams, you have probably heard of him but if you haven't then you should defiantly check him out on Twitch or YouTube. After reaching his goal he even shaved his head! Before this he has also dyed his hair blue for the NHS.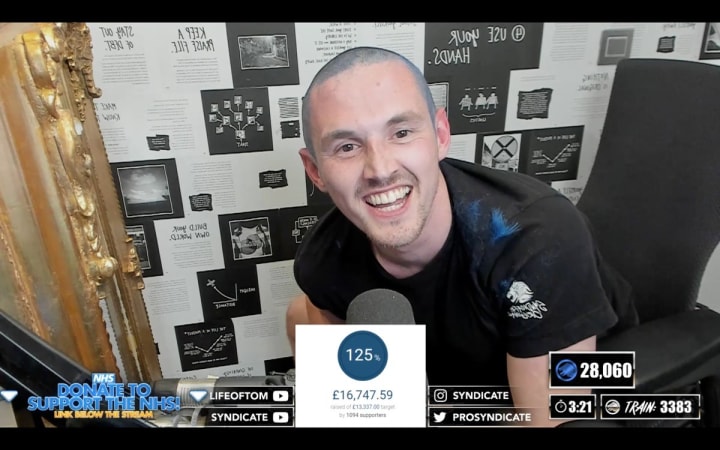 Syndicate is just one example of millions of people who use the gaming and streaming platform to do good for people. This has been amplified during the pandemic and hopefully the gaming scene and streaming scene stays this positive and thriving long after the pandemic.