'Horizon: Zero Dawn' Has Just Leaned 2017 in Sony's Favor
Your experience with 'Horizon: Zero Dawn' is about to take you across unimaginably realistic lands.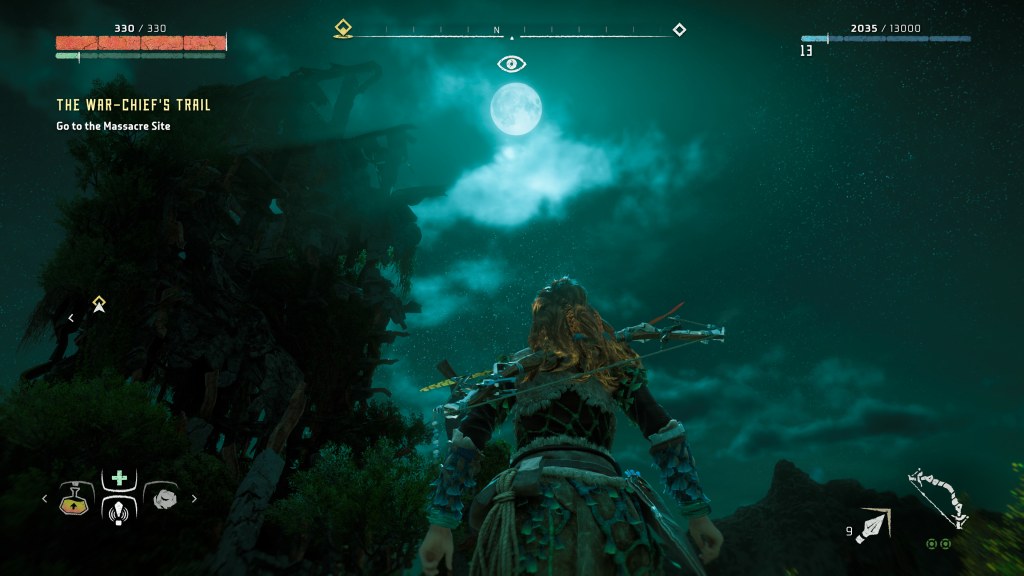 Lets say you've just stepped into your local game store. Hands in your coat pockets, your headphones in, and you've decided to take a peak at the exclusives for both consoles that have launched this year. So far your eyes have wondered across the #PlayStation4 shelves and taken a notice of this years latest releases. Within these games you'd take note of smash hit titles such as #GravityRush2, #TheLastGuardian, #Uncharted4, and even games such as #TheOrder1886.
Among these games you've also probably taken notice to Guerrilla's smash-hit title #HorizonZeroDawn. You've also decided to purchase the game. Your experience is about to take you across unimaginably realistic lands, ones that are rather believable, and show what the future of mankind could be like. So begins your adventure in the very game that has leaned 2017 in Sony's favor.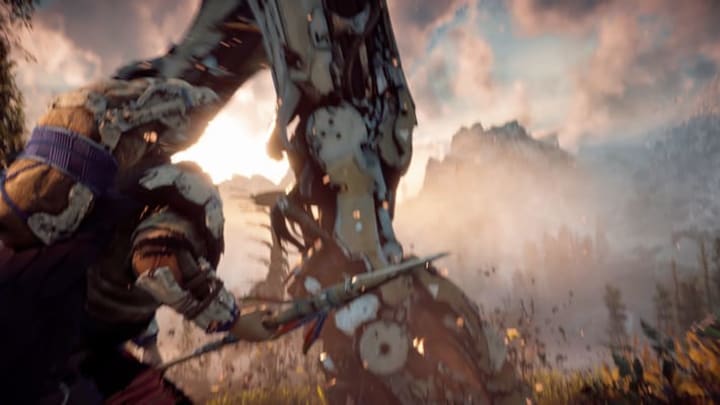 'Horizon: Zero Dawn' is the blockbuster title Sony needed for 2017.
Whether you are a fan of Sony or not, it's hard to deny that the company has taken stride in order to get ahead of Microsoft. It's also hard to not take notice that this isn't the first time that Sony has done this and 2017 is definitely the year that they seem comfortable with their console. However, it's the first time that the company has boasted their capabilities as both a publisher, a developer, and a console designer.
Thanks to the power of the PlayStation 4 and the PlayStation 4 Pro, Horizon: Zero Dawn has set itself to possibly be one of the best games of this generation, and doesn't show any sign of not proving this fact. While the game is satisfying in its narrative, it's gameplay, it's sound quality, and graphics. The game feels as if it's a cinematic experience unlike any other. This is thanks to the games ability to lure fans in and keeping them there. If the press coverage, the chatter, and the fandom hasn't shown enough, then the sales will surely show that Horizon: Zero Dawn is definitely 2017's most beloved game.
After all, how many games offer fans a wild adventure through a post-apocalyptic world that did what Far Cry Primal did, but not failing in the process?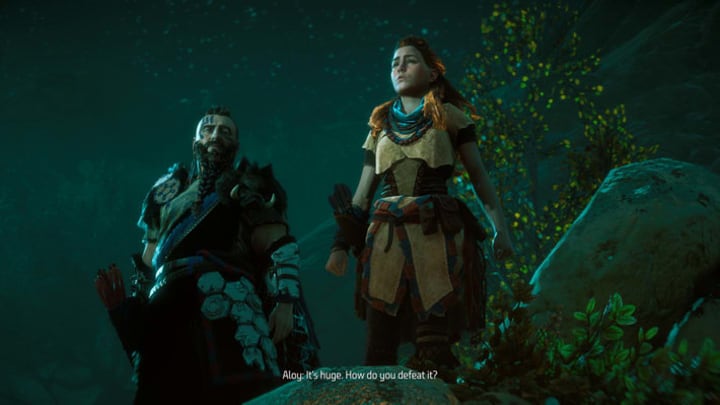 Whether it's the art, the music, the graphics, or the overall design, Horizon: Zero Dawn separates itself from the rest of the games surrounding it due to its next gen appeal, much as how DOOM set itself apart last year thanks to id Software's creativity. However, what if this game just set the par a bit higher on how games should be developed, how the graphics should look, and what it means for games to become artistic masterpieces?
That's something Guerrilla has been quite good at and done so thanks to their graphics engines between the #Killzone titles. Thanks to Jan-Bart Van Beek the art, the graphics, and animations are outstanding, the music follows suit quite well. We also can't forget the beyond talented team who spent years, upon years, bringing this game to life.
Let alone does the actual artistic and graphical prowess of the game show thanks to their tedious attention to detail, the music follows suit as well, and shows that Guerrilla hasn't lost touch with this knowledge. It shows well with them having teamed up with both Joris de Man, The Flight, and Niels van der Leest show how hard they worked to complete this game, and bring it to life. This definitely puts the game in the lead as one of the best games of 2017 and a game that will be tough to beat for any developer.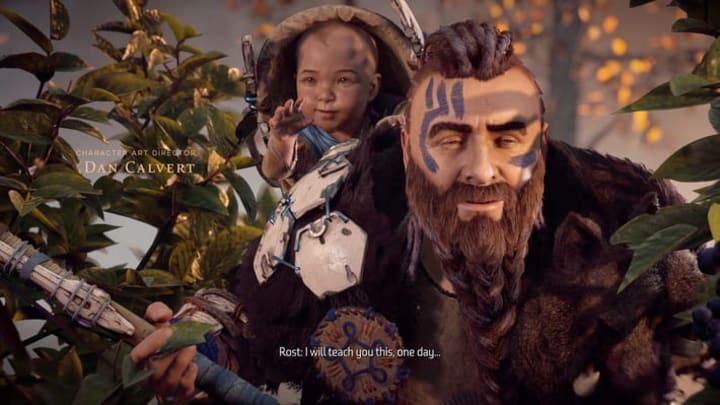 2017 is definitely Sony's at this moment. Just for the moment.
While I can say I've had the pleasure to play some of this year's best games, Horizon: Zero Dawn has definitely set itself apart from the games we've received in recent months. It's a game that isn't shy to throw off its gloves and show what Guerrilla and Sony are capable of doing.
It'll definitely be a challenge for Microsoft or any other competitors to catch up and show that the PlayStation 4 can deliver a next-gen experience on consoles. If anything, my PlayStation 4 Pro is quite content running this game, and my experience with it seems to even say so.
product review
About the author
A video games journalist and Content Creator. He has been featured on sites such as AppTrigger and MoviePilot. He's the president and editor-in-chief of the independent news publisher Blast Away the Game Review.
Reader insights
Be the first to share your insights about this piece.
Add your insights