Gran Turismo 7 Adds Support for VR
With the 1.29 update, PS5 players can play GT7 on the PSVR 2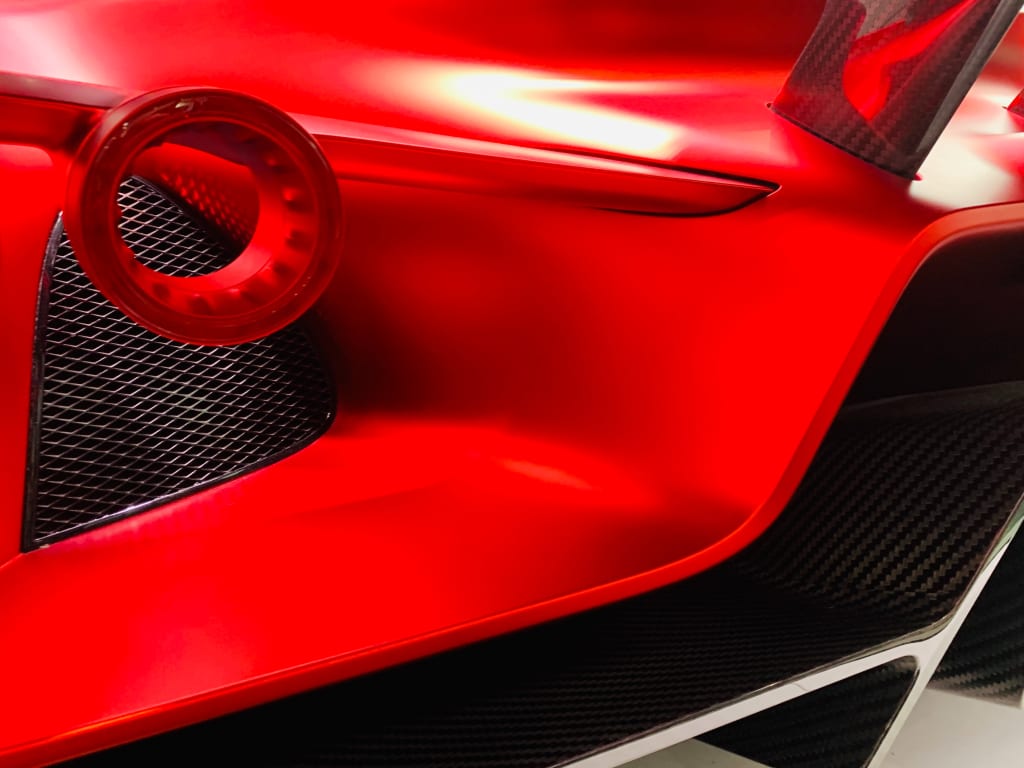 Photo by John Cameron on Unsplash
Polyphony Digital, the developer behind the popular racing game Gran Turismo 7, has announced a major update to the game.
The 1.29 update brings a range of new content to the game, including a VR mode for PlayStation 5 players, new modes, new drivable cars, and more.
According to a post on the PlayStation Blog, the new VR mode is available to PlayStation 5 players who own a PS VR2 headset. Players can access a new area called the VR Showroom from their garage or other in-game car dealerships.
With the PS VR2, players can experience HDR tone mapping and use a new eye-tracking feature that renders areas of the screen they are looking at. In addition, the PS VR2 will also support dynamic 3D audio, which provides a more immersive experience for players.
One of the main new modes introduced in the update is the Sophy Race Together limited-time mode, which is only available to PlayStation 5 users.
This mode will be available from February 21 to the end of March, and it sees players racing against the GT Sophy in a series of four circuits. Players can also participate in a 1VS1 mode, driving against the AI in another GT Sophy with the same stats.
The update also introduces several new drivable cars, including the Honda RA272 '65, the Italdesign Exeneo Vision Gran Turismo Street and Off-Road Mode, the Citroën DS 21 Pallas '70, and the Porsche 911 Carrera RS (901) '73.
In addition to the new cars and modes, the Grand Valley returns to the series with an updated look, while Highway 1 will be a course with high-speed sections and tight corners.
There will also be a new 2000M South layout, which promises even harsher environments for players to navigate.
Finally, the update also includes a range of new features, such as Drift Stage and Move The Camera Up And Down. Support for drift photos has also been added, along with a tutorial to help players capture the perfect drift photo.
Final Words
The 1.29 update adds a significant amount of new content to Gran Turismo 7, which should help to keep players engaged and entertained for some time.
The new VR mode is a particularly exciting addition, as it allows players to experience the game in a whole new way, with the added benefit of dynamic 3D audio and eye-tracking.
The new cars and courses should also provide plenty of new challenges for players to overcome, while the new modes and features should help to keep the gameplay fresh and exciting.
The 1.29 update is a welcome addition to Gran Turismo 7, and one that should be well-received by fans of the game.
If you enjoy my posts and would like to stay updated on the latest gaming-related news, technology advancements, design trends, and social media insights, I invite you to follow my profile.
I will continue to share my thoughts and insights on a wide range of topics in the world of entertainment and technology.
With that being said, thank you for reading my post, and have a good one.
The original version of this story was published on another platform.
About the Author
I write articles in my field covering gaming, filmmaking, media, technology, and design. You can subscribe to my account to get notifications when I post on Medium and Vocal Media. I support Illumination Integrated Publications as an editor and moderate the Slack Workspace, where you can share your Vocal Stories with thousands of members free of charge. I own and manage two publications, one for gaming and one for YouTube. You may join via my referral link if you are new to Medium. You can also join Vocal Media to share your inspiring stories. I look forward to reading your posts on both platforms.
About the Creator
I specialise in Media, Design, and Filmmaking. I support Illumination Integrated Publications on Medium as an editor and YouTube coordinator. https://www.youtube.com/watch?v=F9DhuGQYbpI& I also own two publications for Gaming and Podcasts.
Reader insights
Be the first to share your insights about this piece.
Add your insights