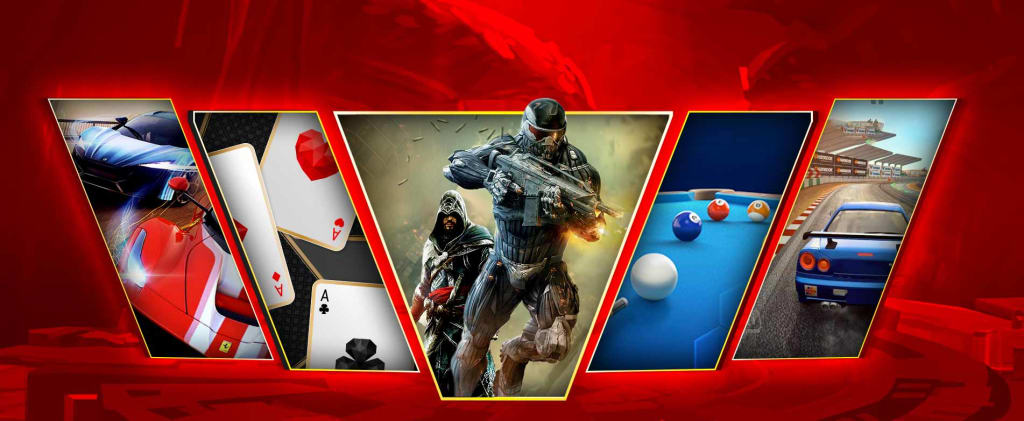 Getting a new phone is a moment of excitement for everyone, whether they are young or old. It is quite a new experience and sometimes a hard goodbye if parting with your older phone was not as sweet. Given the importance of phones today, it is comparable to a new part of the body! It has become very difficult to stay away from the screen, which is a full package of entertainment and productivity if used well.
Apps with various online books, email and other professional video conferencing accounts increase our productivity while apps for online video streaming, social media, music provide us with entertainment. Some more apps like very interesting mobile games account for the entertainment of some, if not all individuals. So here we are with a guide to five interesting mobile games (multiplayer and individual) that will make your new mobile phone a complete package of productivity and entertainment.
Call of Duty
This is an old game with a lot of childhood memories associated. It was generally played on PCs or play stations but was released for the mobile only about a year ago. According to a study, this interesting mobile game has created history as the most downloaded mobile game ever. In this game, a clan of hundred users fights for survival on a map designed for the mobile that features various locations. Players have the option to battle across land, sea and air with the help of various vehicles while finding and equipping themselves with gears and weapons.
Call of Duty has three game modes: Multiplayer, Battle Royale and Zombies. The player has two options to play, the ranked or the non-ranked match, in the multiplayer game mode. This interesting mobile game has two in-app currencies: Command Points (CP), which are earned through playing the game, and COD points, which are bought for real world money. While it is possible to play the full game with Command Points, specific features like the weapons and other characteristic accessories can be bought only with COD points.
PLayerUnkown's Battleground (PUBG)
PUBG is also an online multiplayer battle royale game, which has become the world's largest top-grossing mobile game. This interesting mobile game has a battleground of about one hundred players which is like a modern-day survival of the fittest. The players fight here to remain alive. In this mobile game, the player can choose to either play alone, with a partner or enter the battleground in a small group. The last person or the team that manages to stay alive wins the match.
The game begins with all the players on a flight who then decide when is the right time to jump and parachute to the ground. Once the players land, their race to survive begins. They can search houses, buildings and ghost towns to look for weapons, safety kits and other equipment that they might need in the game ahead. Every few minutes, the map in the game begins to shrink down to a random location. This is called the safe zone. Every player outside the safe zone dies if they haven't made it to the safe zone in time. If you think you have it in you to survive and make it to the end or think of yourself as a warrior, this is a perfect game for you.
Junglee Rummy
Moving past the games that require you to fight, survive, and make it to the end, Rummy is a game of skills and has been a part of Indian culture since time immemorial. It is an engaging game based on matching cards and forming sequences and sets.
One great website and mobile app to play authentic rummy games online is Junglee Rummy. It has all the variants of Indian Rummy and has unique 2D and 3D game tables with royal player avatars. You can play free cash games with people from all over the country. This website and mobile app provide a good platform for people to make the best of their skills and win real cash. This game is perfectly legal and has been certified.
Clash of Clans
Clash of Clans is a mobile strategy video game. This game is set in a fantasy world where each player is the chief of a village and is required to build their own village by attacking the other villages with the in-game fighting weapons.
This interesting mobile game is an online multiplayer game in which a player forms clans and troops and attacks other players to make the best of their own resources. Defenses and traps can be used to protect yourself from attacks and to upgrade your buildings. To assist in these activities, gold and elixir can be used. The game has many more features, and if you have always dreamt of building your own village, this game is just for you.
Minecraft
Minecraft is an influential game that has won many awards for being one of the greatest video games in history. Minecraft does not have a set of rules the player needs to abide by but gives them a lot of freedom to choose on how to play the game. The game has a first-person perspective (by default) but the player can also choose a third-person perspective. A few elements of this game are blocks, cubes and fluids.
Players can play around with the elements and create their own worlds. It is virtually infinite and leaves it to the player to explore it however much they want to. There is a geographical barrier that prevents the player from going beyond a certain extent. As a kid, did you imagine the world to be a different place from the real world? Give your imagination a platform and go ahead to build your own world in this very interesting game!
So these are some of the great games to play. Download the game of your choice and enjoy unlimited gaming on your mobile phone!
About the Creator
Rajat Rao is a professional Freelance Writer and a gamer. He is having total 3 years+ experience in gaming industry. Currently working at Junglee Games.
Reader insights
Be the first to share your insights about this piece.
Add your insights