Google is giving Stadia away for free for 2 Months.
Will Google's 2-month freebie boost consumer interest in the platform?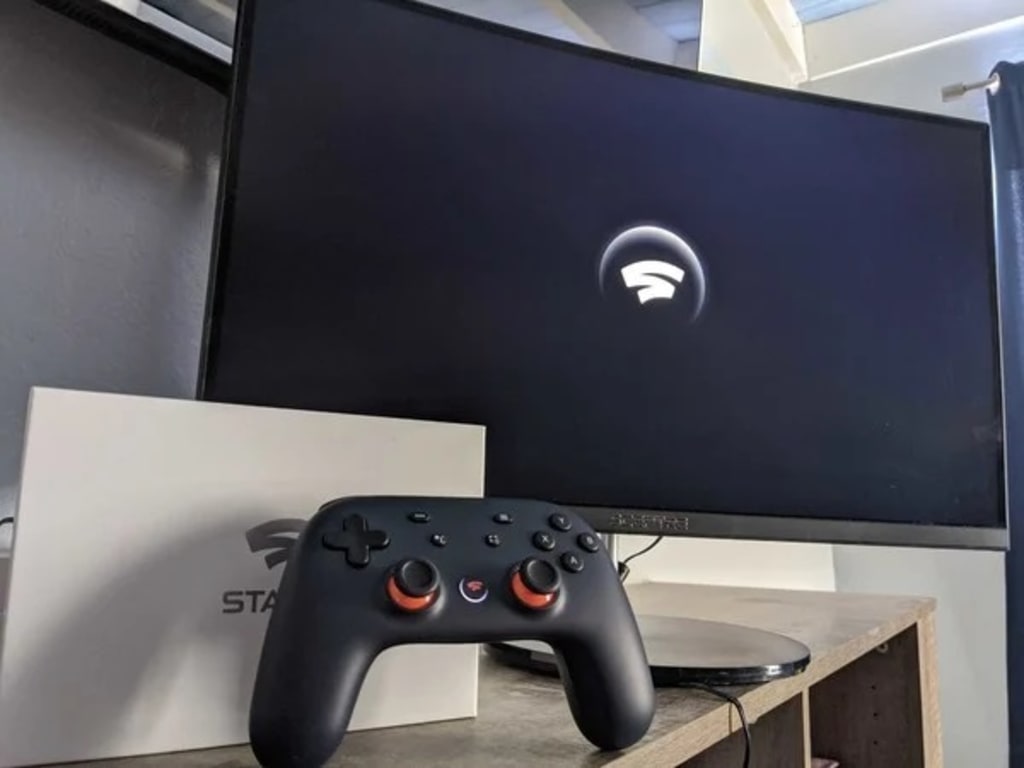 Google Stadia's System Controller
Google Stadia is one of a number of Cloud-based gaming services on the market that's competing for a piece of what's perceived to be a growing demographic of the video game market space. They've decided to run a promotion offering two complementary months of their Stadia Pro service in an attempt to attract increased interest to the platform. It's a pretty interesting strategy for Google, given the mixed early reviews for the game service in general. The initial release of the service last year met with both excitement, and mixed reviews upon launch.
With much of the country being sequestered to their own homes and neighborhoods during the midst of the on-going COVID-19 pandemic, Google's timing for the promotion was pretty shrewd. With everybody cooped up in their respective homes, traffic in terms of game-streaming platforms has predictably surged. Stadia looks to be benefiting from the surge in all the right ways. Questions still ultimately remain about the platform's quality for customers that aren't in high-density ISP areas, or are challenged by a limited number of broadband options that fit the required criteria for Stadia usage. This is particularly true in some of the more satellite-dependent ISP regions of the country. That being said, the surge in interest in the platform bodes well for google. It's also incentive for Google to really ramp up its focus on producing platform exclusives.
Stadia is due to receive the following game releases this year:
Baldur's Gate III
Cris Tales
Cyberpunk 2077
Destroy All Humans
Doom
Get Packed
Gods & Monsters
Marvel's Avengers — September 2020
Monster Boy and the Cursed Kingdom
MotoGP 20 — April 2020
Orcs Must Die 3
Panzer Dragoon: Remake
Power Rangers: Battle for the Grid
Relicta
République
Rock of Ages 3: Make & Break — Spring 2020
Superhot
The Elder Scrolls Online
The Turing Test
Watch Dogs: Legion
West of Loathing
Windjammers 2
Baldur's Gate III and Cyberpunk 2077 have arguably garnered the most attention of the titles due to debut on the Stadia service, but there's a number of interesting releases on the list. The real question is whether Stadia will increase production of exclusives from their own studios to keep up with the inevitable flood of visibility the next-generation platforms and games are going to garner later on this year. Expanding to media platforms outside of the Google ecosystem (i.e. Android, IOS, or other OS platforms, etc.) will also be a big factor in maintaining the momentum that's been generated on the platform during this period of time.
There are definitely some exciting possibilities for the platform if the brain trust over at Google takes the time tor REALLY assess the overall gaming landscape. there's a substantial free-to-play community out there that would collectively raise their eyebrows if Google reached out to some of those developers to bring some of those games to their platform. Even reaching out to EA and other platforms for older classics would go a long way to increase the diversity of titles on the platform in a short period of time. Could you imagine playing titles like FIFA, or NCAA College Football 2014 on the cloud? It would definitely be cool to see that kind of lineup start to appear on the platform.
At the end of the day, Stadia's benefiting from the renewed attention on the platform. It's going to be interesting to see how this progresses for fans of the service.
new releases
Techie, IT Generalist, Blogger, Podcaster, Basketball Fanatic, Gamer, Foodie, Classic Hip-Hop head, and all around dope-ass dude.
"The BEST ideas start small..." - Herbert L. Seward III
Receive stories by Herbert Seward III in

your feed