Glitching and Riffing
How Gaming As A Child Inspired Me To Play Music
Imagine for a moment that you're somewhere else and in a different time. It's 1995 and your parents have taken you to a rather special place. There's sounds everywhere. The lights flashing in the dimly lit room seem to almost serve to mesmerize. These machines tower over you blasting out audio marquees all at once. It's a certain brand of overstimulation that reaches out to you and says, "This is awesome!"
Video games have a special place in my heart. One of my earliest memories concerning games involved my father slugging it out with Glass Joe in Punch-Out!, countless hours were spent in the attic with my cousins having Goldeneye deathmatches, and I had my own little computer dungeon setup when I stayed up past my bedtime to explore the depths of hell in Diablo. All of these games had cultural impact and changed the world of gaming at the time. They surely had a major impact on me, changing my world… and —
All of these games have amazing soundtracks.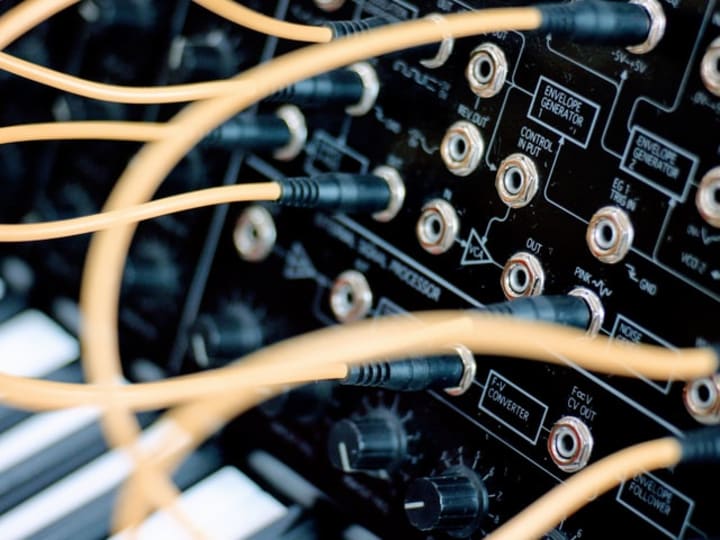 I didn't realize at the time how much of an impact the digital music of the video game world would influence me. Melodies frequently stayed stuck in my head and I'd hum them out. I could hear just the opening drums on the Sonic 2 title screen and feel a sense of excitement — I still feel a sense of excitement, a sense of nostalgia, some twenty odd years later.
I still regularly listen to many of those soundtracks to this day for atmosphere whenever I want a particular mood or I'm doing certain activities and I still regularly boot up games from my childhood to take a trip back. At one point in my life I wanted to do nothing but play video games and my intention was to either make video games or test them and that was that.
Of course, things don't always work out the way you intend for them to (and eight year old me wasn't exactly aware of how the world works). I wasn't exactly encouraged to follow that path by my parents either and as I grew into a teenager I discovered that I could make my own digital music using a program called FL Studio. Nothing I made was ever of the same merit and depth as any of the stuff that my favorite video game composers created, but it was a start provided by that trip into that rather special place where having my mind blown by over stimulation served as the original spark.
Nowadays I play music as a hobby and as a means of expressing myself. It's a pillar in my life and, despite not finding any sort of commercial success, it's become a part of me that I will never let go. What am I doing when I'm not playing music? —
I'm playing video games.
Well… that's not entirely true. I have other hobbies as well; writing being one. If you enjoy the nostalgia brought on by gaming, writing, playing, or producing music and you enjoyed this story of mine feel free to follow/reach out to me and please let me know your thoughts and criticisms, as I want to improve and grow. The majority of my future articles will explore the relationship between video games and music and I'll also be revisiting and talking about some of my favorite retro games from various platforms.
Thanks for reading!
art
BP Bennick is a musician and retro gaming enthusiast from outside the Charlotte, NC area trying his hand at article writing and blogging..