Gaming Technology Has Helped Us Get Through The Pandemic
The Covid 19 pandemic has wreaked havoc in everyone's lives, and normalcy has come to a standstill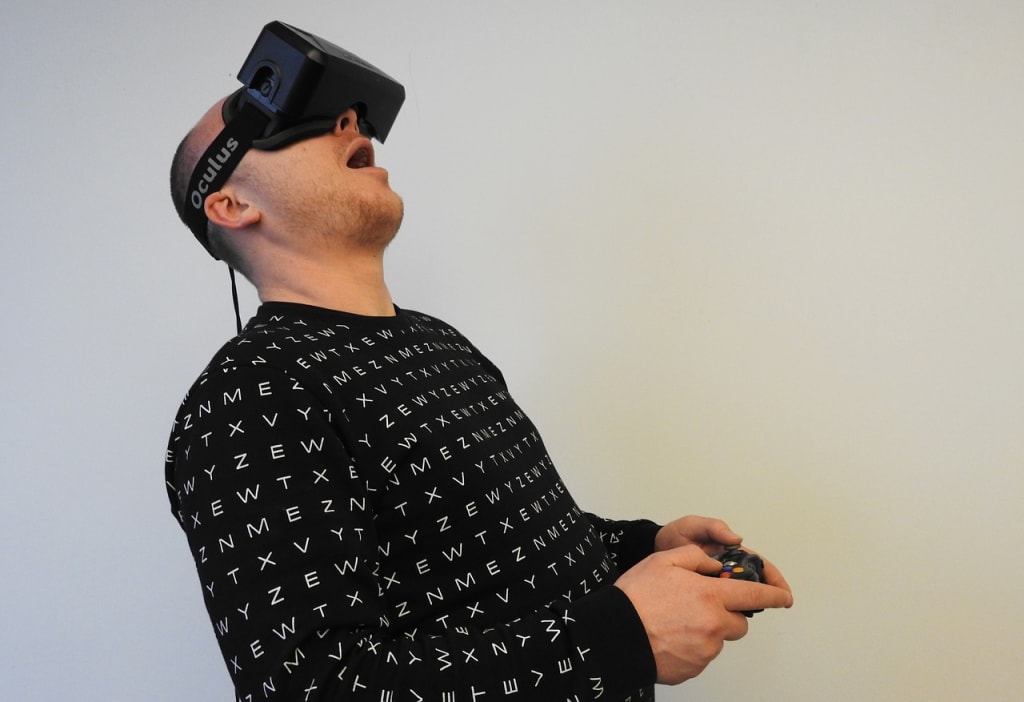 Gaming can quarantine escape
Technology plays a big role in shaping our lives. In today's time, one cannot imagine surviving without technological support of any kind. The Covid 19 pandemic has wreaked havoc in everyone's lives, and normalcy seemed to come to a standstill for quite a few months. Technology is the only thing that kept the entire world running. Without it, there would have been no chances of survival. It has helped us get through the pandemic in many ways, and here are a few of those.
Since the pandemic lockdowns began in March of 2020, many people have taken to online shopping, gaming, and social media to cope with being cooped up at home. Other kinds of technology have also found increased traction during this time, as the world has struggled to stay entertained and connected while coping with restrictions brought about by the pandemic. This increase in the use of technology may portend changes that will out-last the pandemic, and become the new normal, even after the new vaccines make it possible to meet together again. These changes, while largely positive, have a potential down-side that must be recognized, and guarded against.
According to Dr Manoj Kumar Sharma, professor of clinical psychology at NIMHANS, Bengaluru, and coordinator of Service for Healthy Use of Technology (SHUT) clinic, "There is an increase in gaming among youngsters after the lockdown. It is definitely in the excessive range," says Dr Manoj Kumar Sharma, professor of clinical psychology at NIMHANS, Bengaluru, and coordinator of Service for Healthy Use of Technology (SHUT) clinic.
He notes a 30% spike in gaming addiction, as well as a relapse among some who had managed to cut their screen and gaming time prior to the lockdown.
Improved communication
With the sudden lockdowns being announced all around, communication had high chances of getting severed. But, technology has come to the rescue. Without the presence of our mobiles and electronic gadgets, we could not have been in contact with anybody on the outside.
With everybody locked up inside their houses, it would have been a rather scary situation if there were communication issues as well.
Everything at our doorstep
Home delivery services and applications have been lifesavers in the lockdown period. These applications have made our lives easier by delivering everything right at our doorsteps. Right from the essentials or other requirements, everything has been made possible because of these web applications.
Although there is an entire unit of individuals who are making this possible, the technology behind it deserves mention. The fact that you can order whatever you require with a tap on your phone gives you leverage.
Education system
The lockdown not only made normal life come to a standstill, but it also made the education system come to a halt. In the earlier one or two months, it did not seem to pose a problem, but by the third month, the issues were visible.
This is where technology came to the rescue. With easy access to the Internet, video calls and meetings were taking place. The entire education system is running with the help of online classes, for quite a few months now. Right from the exams to assignments, all of it is possible because of technology.
Entertainment has found new meaning
In the pre-Covid times, entertainment would mean going out to the movies or meeting people outside. But, due to the current scenario, people have not had the chance of carrying on with their regular lives. However, they have access to online media portals and OTT platforms that have enabled easy entertainment for every individual.
It is understandable how the pandemic and the lockdown can easily make an individual feel isolated, and in these times, any little way of keeping themselves occupied and entertained becomes a necessity. NetBet is a great option if you want to keep yourself engaged with online gaming.
Improved healthcare
It is unimaginable how technology has improved the quality of healthcare during this pandemic. A lot of individuals who live in remote areas have got access to basic healthcare in case of emergencies, because of advanced technology. The reports have also started coming in earlier, which has become more helpful for the patients.