Created with Humble Bundle
Gaming Got Me Through Quarantine, Now It's Helping Me Get Back To Normal (Here's How)
Quarantine has been incredibly difficult for us all, and I do hope gaming helps you like it has helped me and my friends.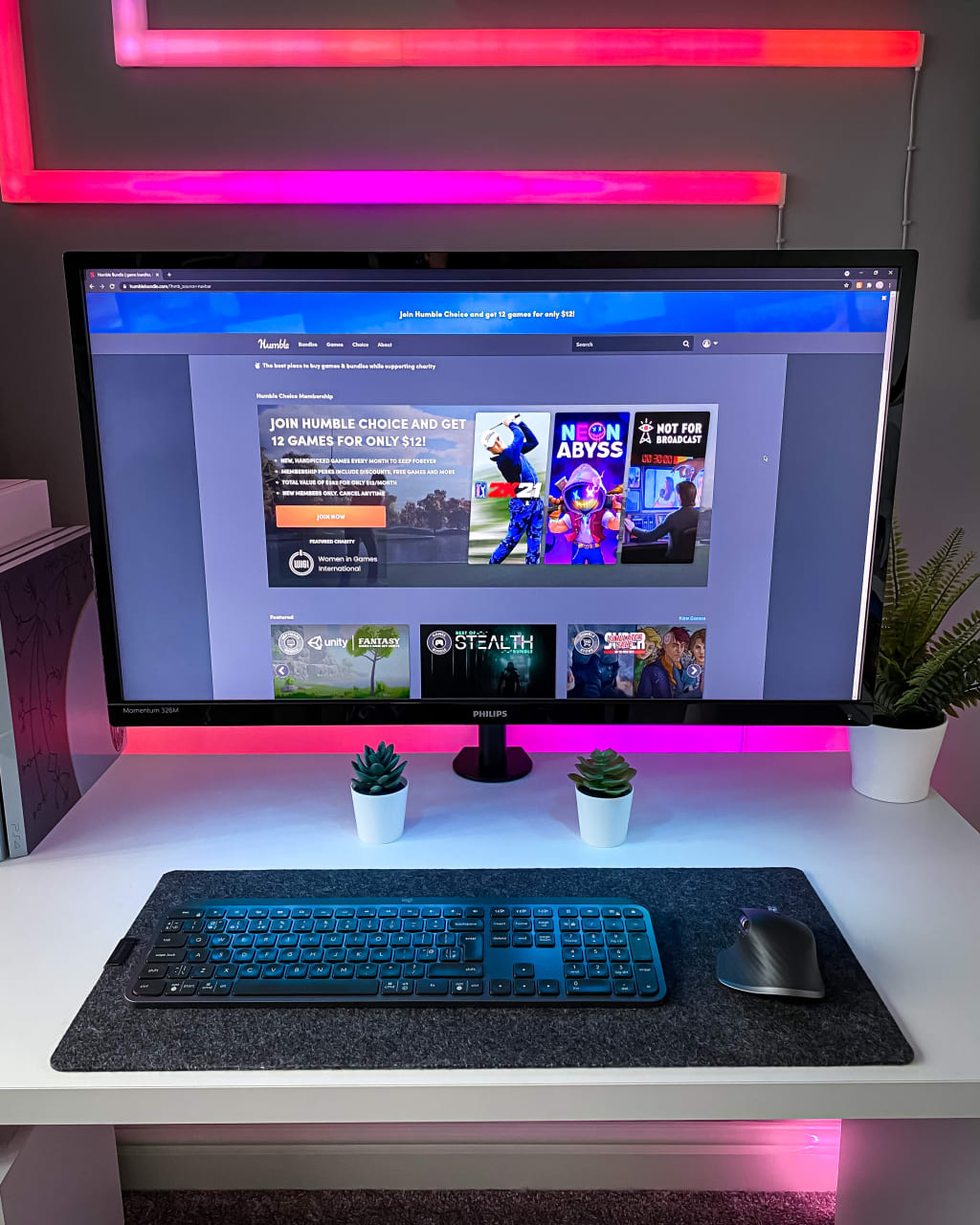 I have been a gamer since the age of 6 when my two brothers introduced me to the Nintendo 64. At the time, I was absolutely mind blown that something like this even existed and I was immediately hooked. The first game I ever played was Goldeneye 007 which was revolutionary back then and is still talked about today! Although, looking back, I'm not entirely sure how we managed to use such oddly designed controllers… That being said, I always had lots of fun and started playing a variety of different games. I think Goldeneye firmly made first person shooters my favourite type though, as that is what I mainly enjoy today.
I knew very early on that gaming would be a strong passion of mine and something I'd always like to share with others. Gaming has come a very long way over the years in lots of different ways and it's crazy to look back at just how much games and consoles have developed. These days, games are like blockbuster movies. From the intricate audio design to the extremely beautiful graphics, you feel so immersed in whatever you're playing.
Being totally sucked in by these hyper realistic games is one of the best feelings and helped me a lot in getting through the very difficult last 18 months.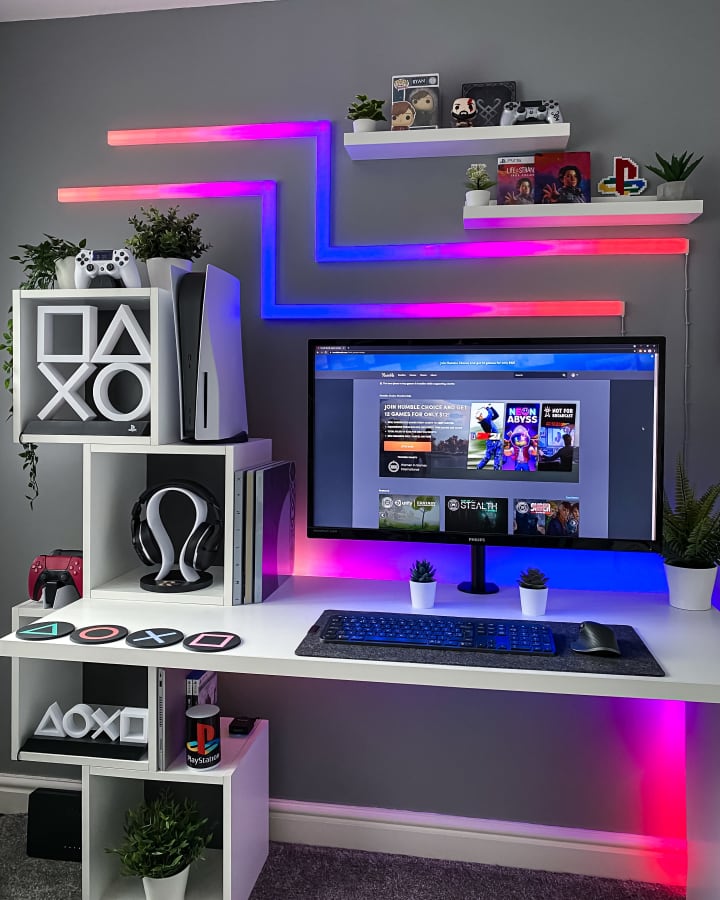 To say being in quarantine was hard, is a massive understatement. Not just for me, but for everyone. All of a sudden, we were unable to do lots of things that were part of our normal day to day routines, and it was definitely a shock to the system. Anxiety levels peaked due to the constant feeling of uncertainty and from the moment lockdowns were put in place, I think I speak on behalf of everyone when I say that we were longing for the restrictions to ease and life to return to normal as soon as possible.
Being a gamer, quarantine probably wasn't as difficult for me as it was for others, as I could technically still have some form of interaction with my friends playing online games together. Now don't get me wrong, this doesn't compare to physically meeting up and hanging out, but it was better than nothing at all. I don't think there's ever been a time that I appreciated online gaming as much as I did during lockdown.
As time went on, restrictions did start to ease (albeit slowly) and we were able to resume some activities when 'social bubbles' were introduced. These 'bubbles' meant that we could choose to see a certain amount of people whilst abiding to guidelines that our government had put in place. It was mainly to help those being affected mentally by the pandemic. There was an overwhelming feeling of loneliness and isolation for a long time and this announcement was a glimmer of hope towards normality.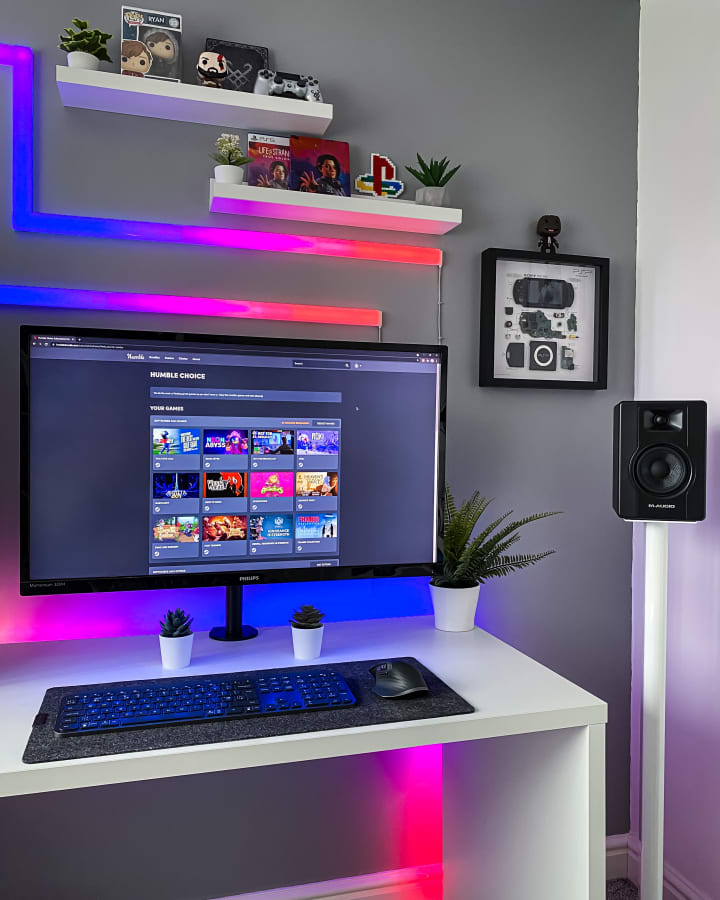 Within my bubble I made sure that family was of course included, but also some of my gaming friends. Not all of them were comfortable meeting up just yet (totally understandable) but it was an amazing feeling being able to see those that were. One of my friends is a very passionate PC gamer and throughout quarantine he added more parts to his PC and his build is absolutely awesome. Personally, I've never been interested in them myself and always solely been a console player. From the Nintendo 64, I moved onto the PlayStation 2, PlayStation 3, PlayStation 4 and now the PlayStation 5. I had an Xbox 360 too but I've always preferred PlayStation (though I sadly never got to experience the original).
Anyway, this particular friend introduced me to a service called Humble Bundle and honestly, it genuinely made me think, "Why don't I have a PC yet?"
So, what is Humble Bundle? Humble Bundle sells games, ebooks, software, and other digital content. Their mission is to support charity while providing awesome content to customers at great prices. Talking just about the gaming side of things, you essentially pay a certain amount each month to obtain a selection of brilliant games. These games range from single player games to huge multiplayer games where you can team up with your friends to experience them together. Not every game available is suited for everyone, but Humble Bundle offers a huge variety of genres to choose from and I'm confident you'll find something to enjoy.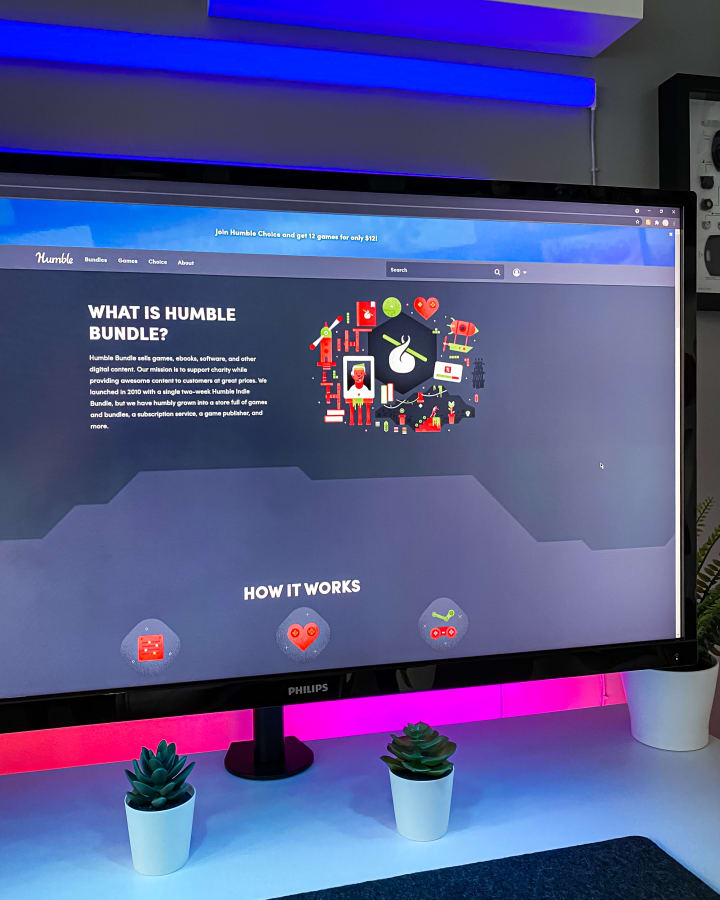 Humble Bundle has worked with lots of different game publishers such as 2K, Capcom, SEGA, Gearbox and THQ Nordic to name a few. Their community has reached over 12 million customers around the world and has contributed over $199,000,000 to charities such as the WWF, American Red Cross, Make-A-Wish and many more since 2010. How incredible is that?
With something called Humble Choice (Humble Bundle's Premium Plan), you start out paying $12 per month and get 12 games. That's just $1 per game. I couldn't believe what my friend was telling me and thought he was joking! Where else are you going to find a bargain like that? Each of these 12 games are varied in genre so like I said before, I'm sure you'll find something that meets your gaming needs. My friend was showing me some of the featured games from previous months and again, it got me thinking that maybe I should start being interested in PC gaming. If you're a PC gamer yourself, I highly recommend that you look into Humble Choice.
Throughout my many years of gaming, it's become more and more clear that we don't need to be paying full retail price to have fun and enjoy ourselves. There are services like Humble Bundle available which I feel are severely overlooked and it's time more people got involved with it. For example, back in May, the PC Enhanced Edition of Metro Exodus was included in Humble Choice and that game would cost you a hell of a lot more than just $1 to buy on its own…In June, Civilization VI Platinum Edition was included and in July DIRT 5 and The Surge 2 was included. You know what I'm getting at here, Humble Bundle is a phenomenal service and Humble Choice is well worth the $12 a month.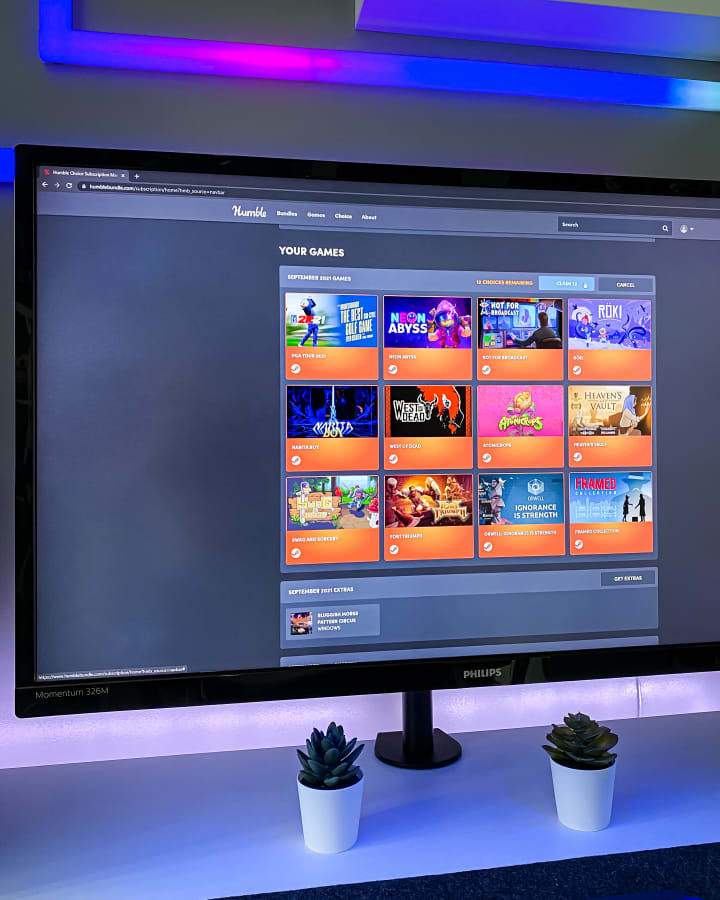 I can totally see why my friend, like myself, has used gaming to escape from the dark reality of quarantine, because he's had so many games to keep him occupied and for very little money too. He speaks very highly of Humble Bundle, and I can totally see why.
Fast forward to present-day where most restrictions are now lifted, and we can get back to some form of normality; I've been spending a lot of time at his house playing lots of different games and it's a great feeling. I am part of a big gaming community on Instagram, and I can't wait to share more about Humble Bundle with my followers and what some of them are missing out on! A lot of people I speak to on there have started streaming on Twitch during quarantine, so using this service would be a perfect way for them to create even more content for their Twitch channel and build their personal community/brand due to the number of games they'll have to choose from.
Like I said at the start, quarantine has been incredibly difficult for us all, but I do hope that others have used gaming to get through it like me and my friends have. There are countless hours of enjoyment to be had whether you're into competitive multiplayer or chilled out single player games – there is something for everyone.
product review
A Gaming Content Creator from the UK 🇬🇧
Follow me on Instagram @ralexxanderr 🎮
Receive stories by Ryan Alexander in

your feed