From 'Stardew Valley' to 'We Happy Few': 8 Big 2016 Indie Games To Revisit
Under all the coverage of some much larger games, there are smaller ones that manage to get left behind.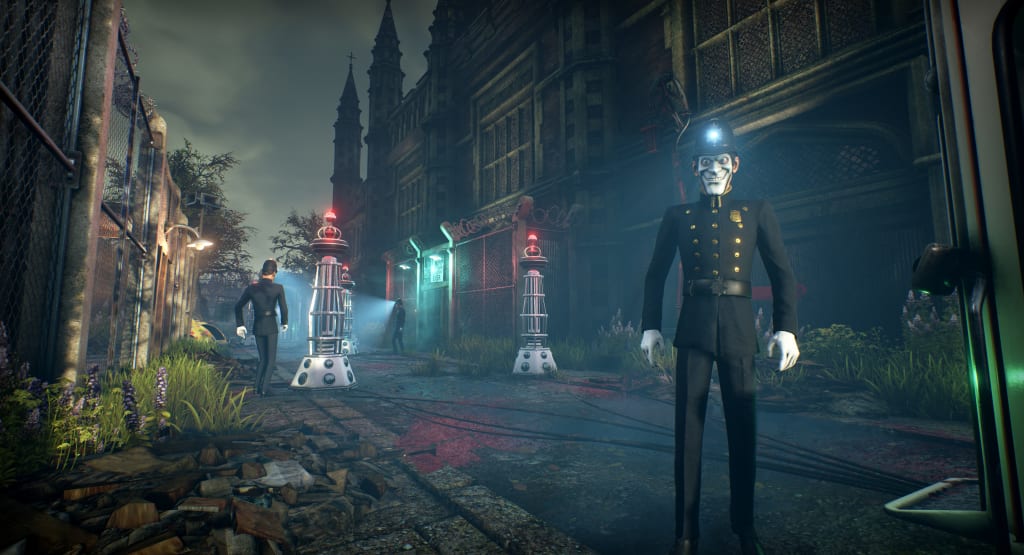 With 2017 kicking off the year strong with the releases of games such as Fate Extella, Resident Evil, Kingdom Hearts and Gravity Rush, we're sure to have a lot to keep us busy. But under all the coverage of these much larger games, there are smaller ones that manage to get left behind.
That's where I come in to provide you with a few games that you may have given the once over and forgotten about in 2016. So let's take a peek at some of 2016's most underrated games that you should still give a try. They won't disappoint you in the least!
8. Livelock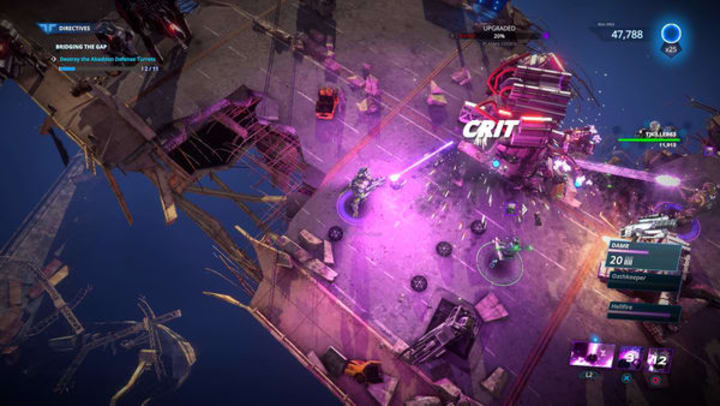 Cooperative games have been sparse in recent years, so #TuqueGames teamed up with publisher Perfect World Entertainment to bring this game to life. What we got was #Livelock, a Diablo 3-style third person shooter.
Players get to choose from three mechanical heroes code-named "Intellect." Players can choose from Hex, the team's debuffer; Catalyst, the team's sniper and last, but not least, Vanguard, the tank of the trio.
As players team up they will move across Earth in order to stop a lethal threat that seeks to take out the world's biggest threat to what's left of humanity. Doing so will place players in a spot where they must learn their characters, equip a decent weapon setup, and ultimately coordinate their characters' abilities. During the quest, players will find themselves unlocking their Intellect's customizations, which offers up replayability across each of the game's difficulties.
Platforms: PC, PlayStation 4, Xbox One
Price: $19.99
Release date: August 30, 2016
Developer: Turque Games
7. Firewatch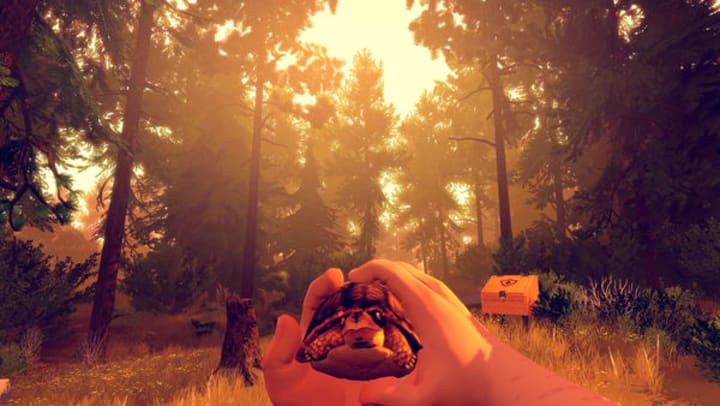 If there's any game that drives narrative and exploration home, it's Campo Santo's #Firewatch — the indie game that's being made into an upcoming movie. There's a lot to enjoy in this game, which as you adventuring as a member of the Firewatch, tasked with keeping the Shoshone woods safe.
The protagonist, Henry (voiced by Rich Sommer), is meanwhile coping with the fact his wife is going through distress with an early onset dementia. His story isn't just a tale of exploration or kinship with the wilderness, but a very real look at a middle aged man who has lost his way due to his wife's ailment.
Henry's bond with Delilah (Cissy Jones) is one that will delight those looking for a new adventure and a way to help Henry overcome the troubles in his life.
Platforms: PC, Mac, Linux, PlayStation 4, Xbox One
Price: $19.99
Release date: February 9, 2016
Developer: Camp Santo
6. We Happy Few
#WeHappyFew remains an enjoyable horror survival title that can make the hair on the back of your neck stand.
It's a game that has remained constantly on the developer's mind; they've sought to continue evolving this title in Early Access, which means it's constantly improving.
In this game, players are constantly maneuvering through the town in order to survive. They will need to make their way as carefully as possible through the dystopian English city of Wellington Wells.
The game follows your survival through the drug-fueled society, which finds itself on the verge a collapse amidst the troubled 1960s, and you're thrown right into the middle of it.
The residents of this town are forced to take a hallucinogenic drug named "Joy," which makes them happy, if a little psychotic. Can you manage to keep your character alive to escape the social collapse that's quickly coming? The game's story and narratives will push you to the edge of paranoia.
Platforms: PC, Xbox One
Price: $29.99
Release date: Early Access, TBD
Developer: Compulsion Games
5. Darkest Dungeon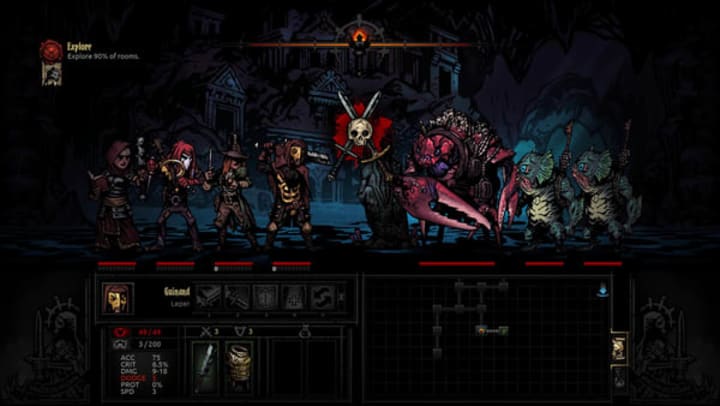 If there's any Steam Early Access game that has left me utterly humiliated and destroyed, it's #DarkestDungeon.
Darkest Dungeon is the Dark Souls of the turn-based genre. It's a game that isn't scared to leave players not wanting more, and isn't ashamed to break down the weak of heart.
If players want to wear their hearts on their sleeves, this game is a great go-to one. The game's depth isn't in its narrative, but it's rather in its push for players to think thoroughly about every move they make in the dungeon crawl. If you're ready to be challenged, this game will be right up your alley.
Platforms: PC, Mac, Linux, PlayStation 4, Vita
Price: $24.99
Release date: January 19, 2016
Developer: Red Hook Studios
4. Killing Floor 2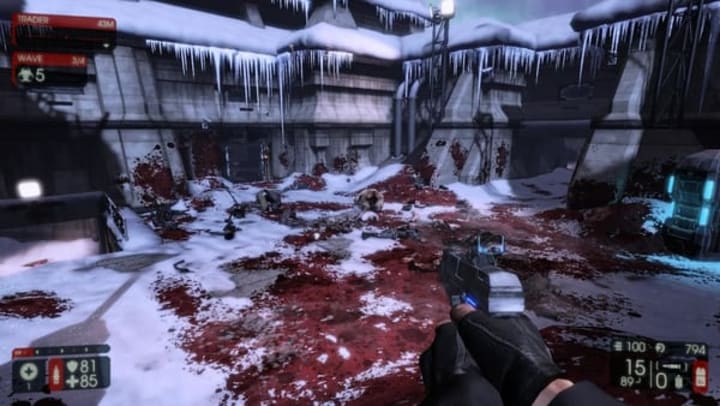 There are many developers that do co-op quite well, but Tripwire Interactive isn't shy about the being one of the very best. Their expertise is why the multiplayer community for #KillingFloor2 has remained very active. This game doesn't let PS4 or PC owners down, despite their high expectations, so it's worth your attention. It delivers a rich experience that neither Call of Duty Zombies nor Zombie Army Trilogy can offer up.
Players are given a choice of multiple classes. Those classes are highly specialized, so players shouldn't be shy about working as a team. The game will require them to work together in order to succeed.
Also, if you like games that hide their stories subtly in the environments, this game does that quite well. Just pay attention to listed map order before diving in.
Platforms: PC, PlayStation 4
Price: $39.99
Release date: November 18, 2016
Developer: Tripwire Interactive
3. Stardew Valley (Eric Barone | 2/26/16 | $14.99)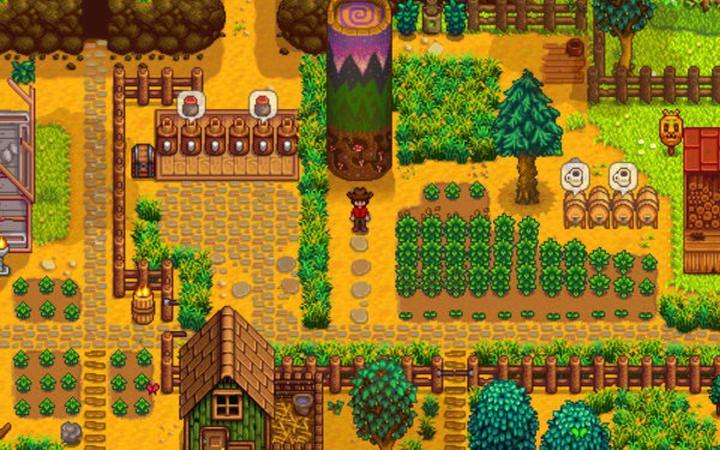 If there's any game that will keep you busy with managing your farm, interacting with the villagers, and overall just having you pay attention to detail, it's #StardewValley. The games narrative is completely driven on putting the player in the role as a farmer, one that is attempting to build relationships with those around them, and even make revenue based on their resources.
The game also pushes players into doing other tasks outside of maintaining their farm. Players are pushed to engage in fishing, cooking, mining caves, and even seeking materials while moving through procedurally-generated caves. The players can also take on quests that have them earning additional money, work at completing specific material collections by the town's Community Center, and even survive however possible.
Platforms: PC, Mac, Linux, PlayStation 4, Xbox One
Price: $14.99
Release date: February 26, 2016
Developer: ConcernedApe
2. No Man's Sky (Hello Games | 8/9/16 | $59.99)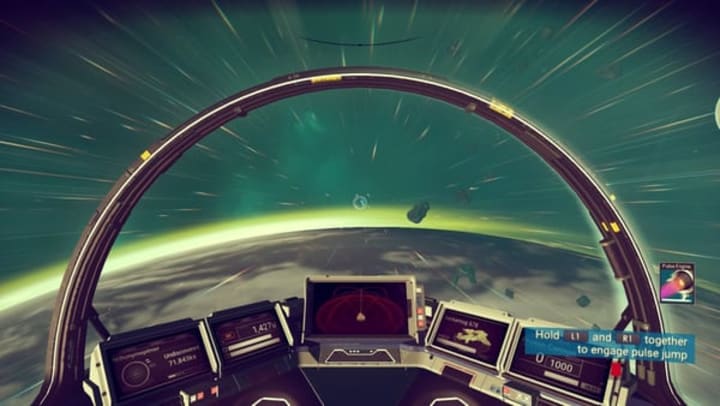 #NoMansSky a game about exploration; it pushes the player to make it as far as possible through the universe, and even enjoy the subtle hints at a narrative. This level of exploration makes this game one of the best building, crafting, and now space simulations out there, despite the negative reactions.
The only downside? There's still quite a bit this game should do, but doesn't, beyond allowing players to create bases, make bonds with aliens and buy ships.
It was something of a let down for those who initially got the game at launch but at this point it's a good game thanks to some updates. If you haven't given this exploration title a whirl, you should.
Platforms: PC, PlayStation 4
Price: $59.99
Release date: August 9, 2016
Developer: Hello Games
1. Warhammer: End Times - Vermintide (Fatshark | PS4/X1: 10/4/16 | $39.99)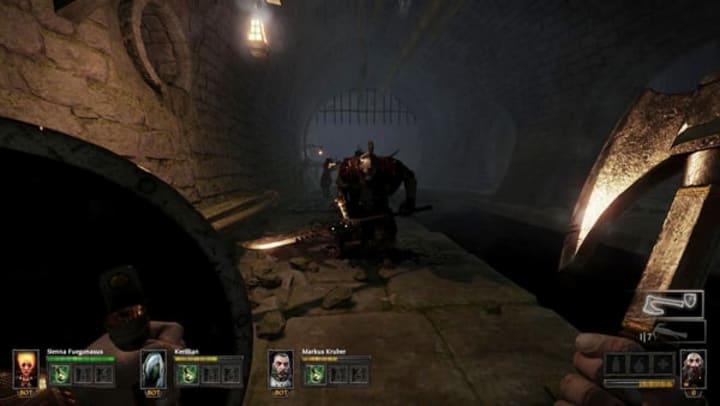 Warhammer is a franchise that has a lot to offer to creative developers. Fatshark is one of those devs that has taken some of the best aspects of Warhammer and combined it quite successfully with some of Left 4 Dead's strongest aspects.
In #WarhammerEndTimes, players choose between four classes and progress through the game in a co-op experience.
While the game can seem a bit light on content after a while, this is one of the strongest cooperative experiences out there, and its wacky narrative and cross-character banter will delight fans. Just don't forget the upgrade your equipment and swap it out as you unlock it!
Platforms: PC, Xbox One, PlayStation 4
Price: $29.99
Release date: October 4, 2016
Developer: Fatshark
product review
About the author
A video games journalist and Content Creator. He has been featured on sites such as AppTrigger and MoviePilot. He's the president and editor-in-chief of the independent news publisher Blast Away the Game Review.
Reader insights
Be the first to share your insights about this piece.
Add your insights