Fortnite Chapter 3 Season 2
How could you RESIST it?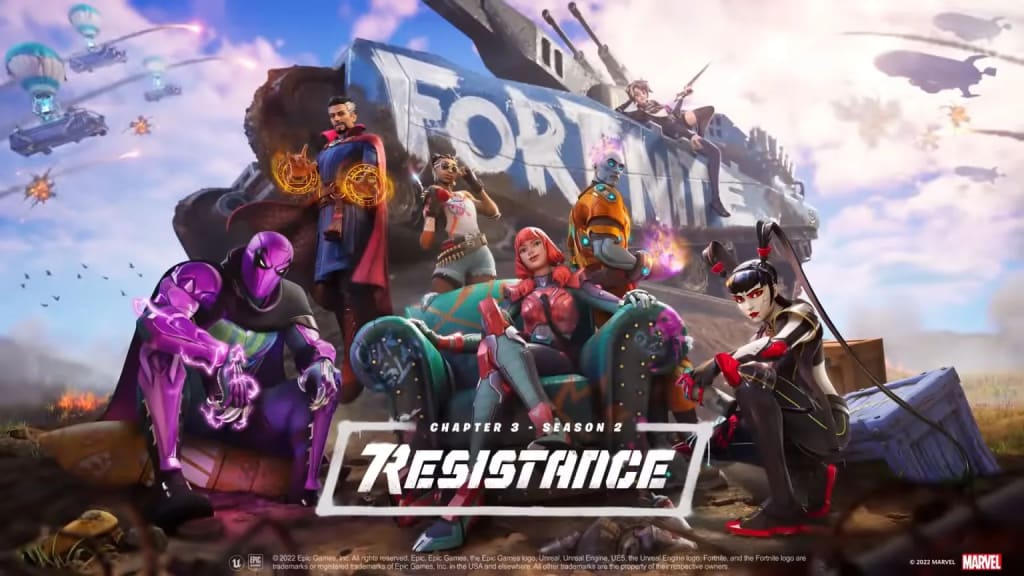 image from Twinifinate
Its all kicking off now!
On the 20th March - The Seven finally decided to launch their attack on the Imagined Order (IO) who have now reached the surface of the map after being flipped on their heads! We saw Sloane's pretty face again and this time she has brought some friends...more specifically The Prowler (new to the Marvel universe) and Gunnar, her loyal bodyguard. As The Seven began fighting, Sloane BLOCKED building and has now established territories. Here's what you need to know in order to defeat the IO.
The New Battle Pass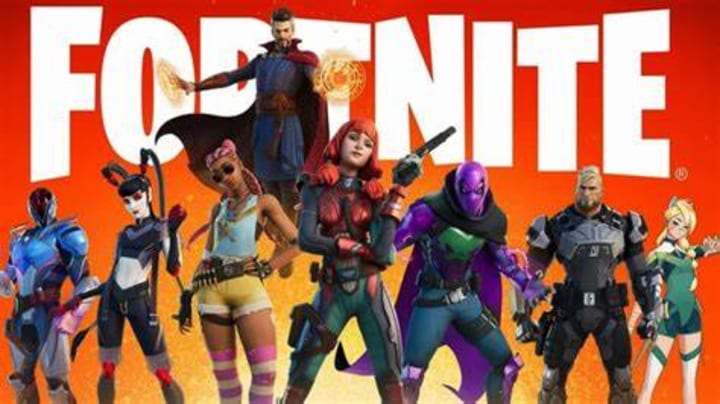 As usual, a new season means an all new badass battle pass! And yes that is Dr Strange in the picture above! He is another member of the Marvel universe that has made it's way into Epic's hearts and into our battle pass, just like Deadpool, Spiderman, Thor, Wolverine and many more. He fights alongside other members of the rebellion who are
Tsuki 2.0 (Tsuki's better older sister)
Gunnar (Full of toxic masculinity)
The Imagined (Another member of The seven)
The Origin ( And another member of The Seven)
Kiara K.O (A lovely young girl with killer moves)
Erisa (Zelda wannabe)
Dr Strange (Enough said)
The Prowler (Marvel Newbie...)
When looking over this season's battle pass I wasn't overly impressed, to be honest I was bored. Only 6 emotes can be found and they aren't anything special which doesn't make it worth the Battle Stars. All the skins have different styles that can be unlocked, which is nice but again nothing special.
The only thing that i thought was interesting was Tsuki's omni sword pickaxe which can be modified to suit your style. You can change the Sword's style, the colour as well as the sound it makes when you swing it about in a feeble attempt to eliminate a player who has a weapon and you don't. This is a nice addition as we don't get to control the noise it makes and the shape of it. Having that freedom will allow players to make their skins more customisable! In order to modify your pickaxe, you need to collect Omni Chips which yet have to be released into the game.
Overall - I am somewhat in the middle with this battle pass therefore I am going to award it a 5/10
Map Changes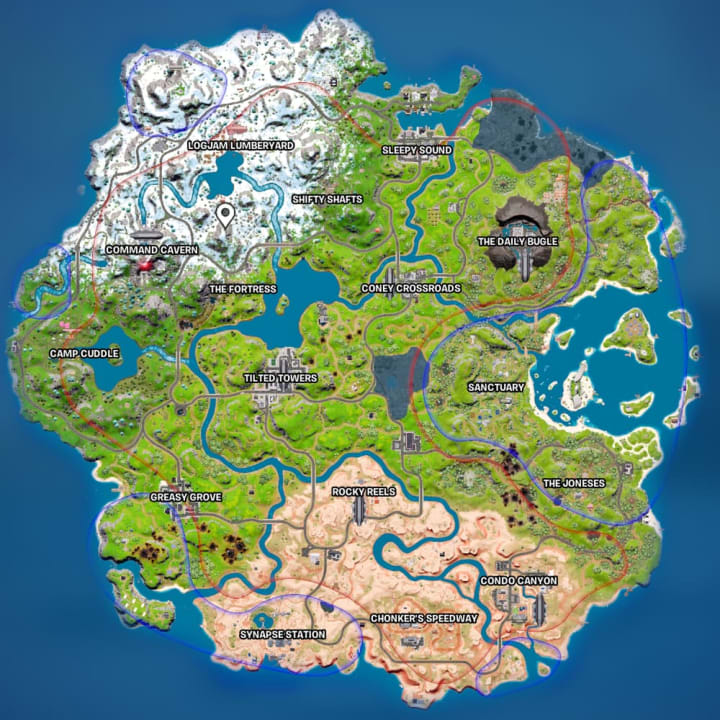 In every new season, map changes can be found. As you can see via the map above, there are territories that have been established thanks to Sloane and her little digger friends. The red zones indicate IO territory, in this area NPCs will be hostile and Tanks can be found. The blue zones indicate The Seven territory, here NPCs will be friendly and driveable battle buses (yet to be added) will be found here. Mythic and exotic weapons also vary within these territories.
Amongst battle lines, we can also see that some POIs have been added and updated.
Synapse Station
The Fortress
Command Cavern (previously known as Covert Cavern)
Rocky Reels (previously known as Risky Reels...R.I.P)
We can also land on IO Airships, these are chock full with Loot, NPCs and IO guards. They can be accessed by Ziplines, gliding and Rappels.
Although the map changes are minimal, they do other different ways to fight, develop the story and also provide new ways to explore. I give the map changes an 8/10.
Weapons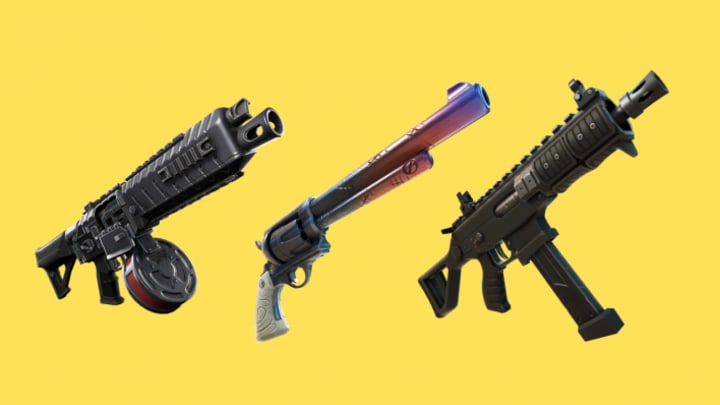 Now....let me tell you something about this season's weapons, HOLY SHIELDS! These weapons are goooooood. After the vaulting of our beloved SCAR and Pump shotguns we didn't know what we were going to do! Then in season 1 we saw the arrival of the new fan favourite the MK-Seven, with it's pin point accuracy and first person scope, we were unstoppable...but now it's gone and what on earth are we going to do now?
Well ladies and gentlemen, let me introduce to you ...THE COMBAT SMG! This gun is OP! with faster fire rate, higher damage and short to mid range accuracy it is a dream come true. It can out play any AR and Shotgun! With the nerfing of the Burst AR (which has also returned) it is now law to carry this creation with you!
We have also seen the arrival of the Drum gun and the unvaulted Thermal AR (another gift from God). Shockwaves, Revolver, Remote Explosives and Heavy Sniper have also been added to the game. Overall i am extremely happy with the choice in armoury. I give it a 9/10
NO BUILDING!!!!!!!!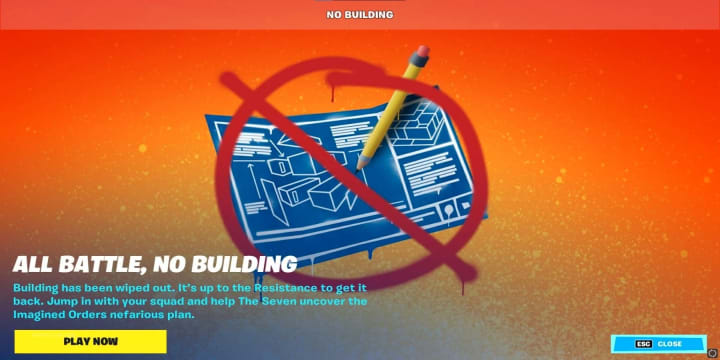 OH YEAH! NO BUILDING! EVERY PRO'S NIGHTMARE AND EVERY AVERAGE PLAYER'S DREAM!
Yep, that's right, Epic have removed the very foundation of their game! Now you must rely on aim, stealth and the environment to help you out manoeuvre your fellow players! This removal has sparked a lot of mixed opinions. Many players are ecstatic that this has happened as they were getting sick of sweats building and editing on them when they could barely build a wall, resulting in higher kill games, easier wins and more realistic fighting and tactics. On the other hand....the sweats have asked for it to be added back as it is of course the actual point of the game 'FORTnite'. I for one LOVE this! i have never been much of a builder and is no stranger to getting dumped on by some player who spends 16 hours a day in creative, so this is a nice change of pace and more enjoyable. It makes the game more balanced as each player has a 50/50 chance of winning the fight. Of course this is only for nine days before Epic add it back, enjoy it while you can.
Now you may be thinking 'But how am i supposed to get high ground and dump all over players?' or 'How do i run away from my problems?' Well luckily, Epic have thought of that and added Sprinting and Mantling to the game, this is like parkour in a way where you run up walls and climb onto rooftops, it's also handy when you need to outrun the storm.
It's a 10/10 from me ....of course its biased!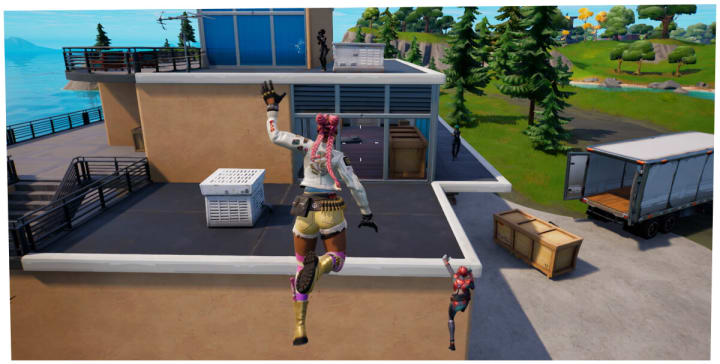 What else is new?
Over Shield - The is a nice addition. Don't you hate it when you land and struggle to find Shield? well don't worry, the game now gives you extra 50hp, it regenerates and starts charging from when you jump out of the Battle bus so you can land with a piece of mind. Now the maximum health is 250hp with max health and shield added.
Vehicles- Along side trucks, cars and boats, we now have Tanks thanks to Sloane. These beasts are easy to drive and surprisingly balanced, with the main gun providing only 70 damage and the turret only doing 30 damage, it is a fair fight. It has 2500 health that can be depleted by spraying or the use of remote explosives. Tanks and cars can also be modded with the use of vehicle mods and they can now also be repaired with the help of the Repair Torch!
Overall
Despite the lack of excitement from the battle pass Epic have made up for it with other additions along with map changes and no building, this season feels likes a brand new game and i cant wait to see what happens with Sloane and how rusty these Pro builders will be when they get their building back! I give it a 7/10 overall.
Until next time...
You can watch the new trailer down below via Youtube
Video by IGN
About the Creator
Hello! Im DogPaw Games.
I write video game reviews. I love all genre of games!
Been a gamer since my father handed me a controller and have been avoiding responsibility ever since!
Twitch: https://www.twitch.tv/hammieplay_z/about
Reader insights
Be the first to share your insights about this piece.
Add your insights